New Logitech Slim Combo for iPad Pro
The Apple iPad Pro is one of the technological devices available in the market today that represents the future generation of personal computing in both professional and leisure segments. They are popular and other brands in the market have design peripheral devices to complement the Apple iPad Pro.
Logitech announced the new Logitech Slim Combo for iPad Pro that users can consider to add on to their iPad Pro, turning into a personal computer on the move.
Let me share with you more information and pictures on the new Logitech Slim Combo for iPad Pro from the press release information:
"In the past, you were bound to a workspace with a PC, and used your tablet for quick messages or entertainment when you weren't in the office; that's not the case anymore," said Moninder Jain, head of Video Collaboration for Logitech Asia Pacific and managing director for ASEAN. "To be a pro today, you need the power of the PC, but more easily available whether you're on a train, at the park, in a meeting or wherever you need to be. The Slim Combo unleashes the power of iPad Pro to bring you the future of personal computing; a future that's easier, faster and more fun."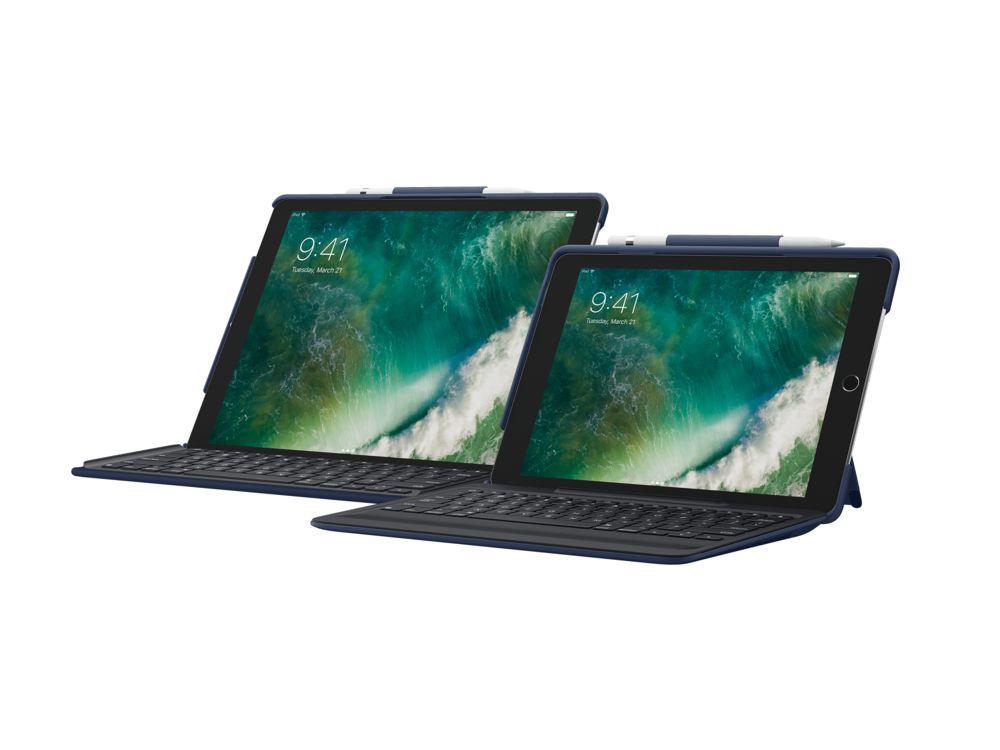 Key Features
Four versatile modes: The Slim Combo provides versatility through its four use modes — Typing, Viewing, FaceTime and Reading. You can comfortably shoot off an email using the full-size keyboard, pop off the detachable keyboard to sketch out an idea with your Apple Pencil, switch to portrait and take an incoming video call or just sit back and get lost in an e-book without distractions.
Laptop-like typing: Full-size backlit keys, smart iOS shortcuts provide the most laptop-like typing experience on the iPad Pro. Punch out emails – or an entire novel – on a backlit keyboard with carefully-crafted well-spaced and full-size concave keys. Three levels of adjustable backlighting keep you productive even in low light. And when you don't need to type, simply detach the keyboard and enjoy the beautiful iPad Pro screen with nothing standing in the way. This is the future of personal computing.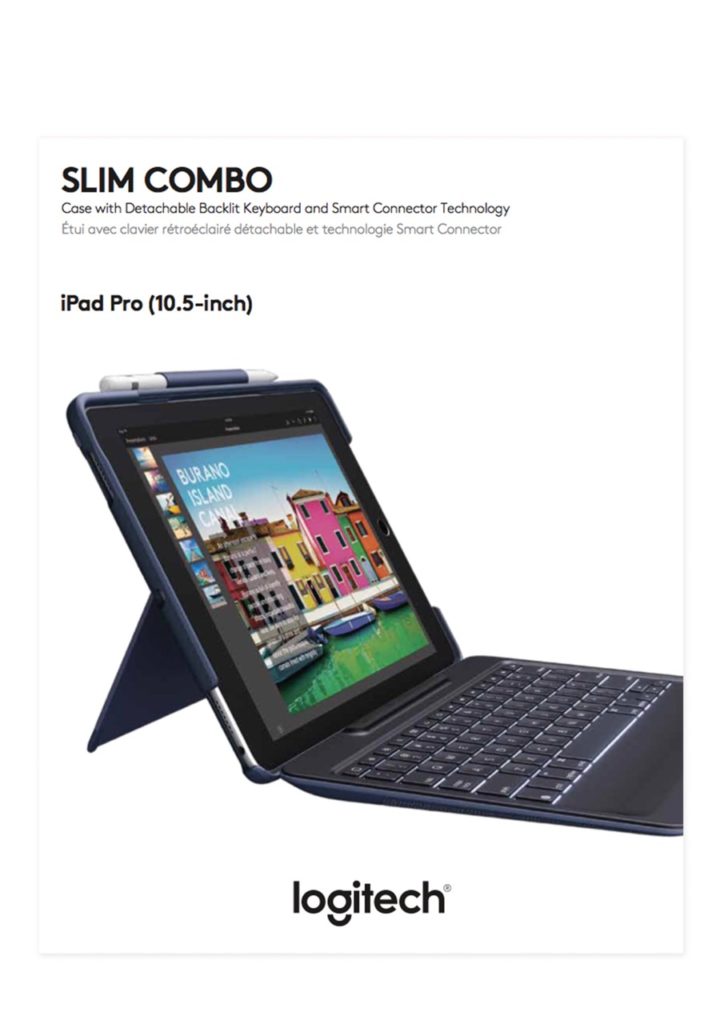 Connect like a Pro: Batteries aren't included, because you'll never need them. Slim Combo connects to iPad Pro through the Smart Connector, meaning you will never have to pair or charge your keyboard again. Just click in and type away.
Pro-styled perfection: The Slim Combo provides 360 degrees of protection in an incredibly slim keyboard and case combo. The case is built to provide the right angle for every situation – and it's not always 90 degrees. Two micro hinges ensure that Slim Combo smoothly reclines within a 50-degree range and stays in place once you've found the perfect viewing angle.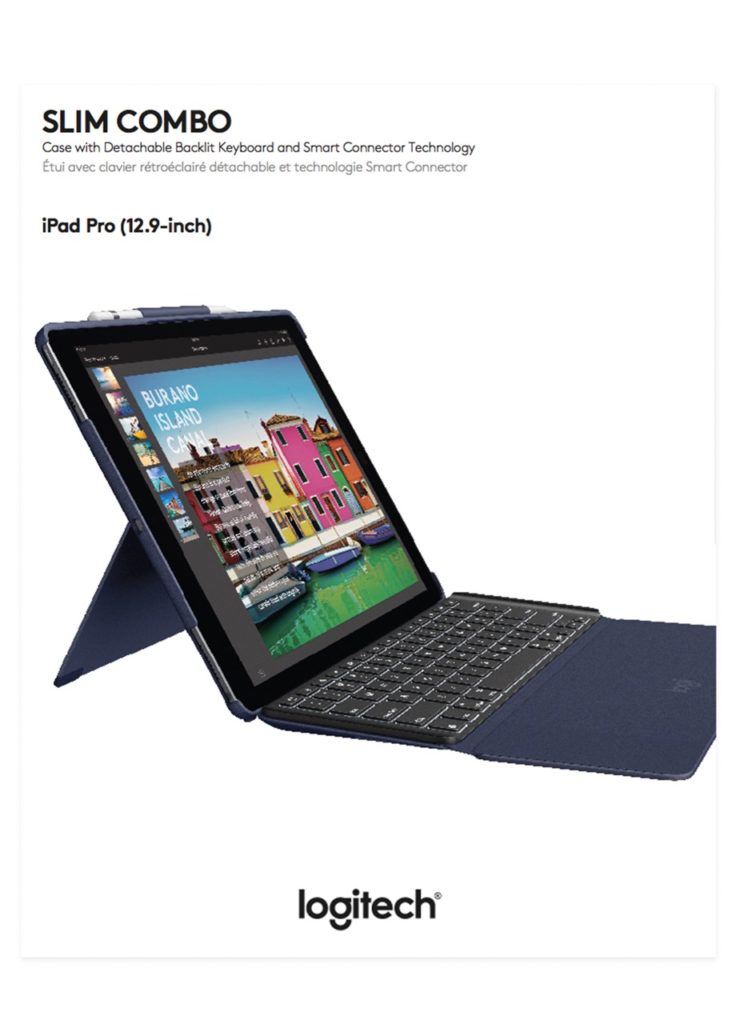 A home for Apple Pencil: The Apple Pencil brings a whole new creative experience to your iPad Pro, and the Slim Combo has an Apple Pencil holder to makes sure it's always by your side. Slide your Apple Pencil into the holder– where it won't get lost, or in the way.
Product Specifications
Product dimensions for 10.5-inch iPad Pro:
Height: 258 mm
Width: 184 mm
Depth: 27 mm
Weight: 528g
Product dimensions for 12.9-inch iPad Pro:
Height: 310.5 mm
Width: 230 mm
Depth: 26 mm
Weight: 640g
Warranty
1-year limited hardware warranty
Pricing and Availability
Price:
SGD$219 for 10.5-inch iPad Pro
SGD$249 for 12.9-inch iPad Pro
Availability:
October 2017
Available at www.logitech.com
Colour: Blue
* Information and pictures courtesy of Logitech and SPRG *