Blue Prism World 2022 APAC in Singapore
SS&C Blue Prism, a global leader in intelligent automation, held its first APAC conference, Blue Prism World 2022 APAC in Singapore on 6th July 2022. An informative, enriching, networking and eye opener conference held in Singapore, sharing knowledge, tips and business operations experiences, to empower and reimagine the future with Robotic Process Automation (RPA) and Intelligent Automation (IA) in Asia Pacific.
Blue Prism World 2022 APAC in Singapore conference was held in a hybrid format, with 130 in-person attendance and over 300 virtual attendees across Asia Pacific (APAC) in senior leadership roles from critical industries such as healthcare, manufacturing, and financial services. The conference gave rise to panel discussions and sharing sessions on the opportunities, latest trends and innovative use cases of RPA and IA. The conference welcomed speakers from major corporations such as Schroders, Advantest, National Australia Bank, and Air New Zealand, that shared how RPA and IA solutions are transforming their business operations.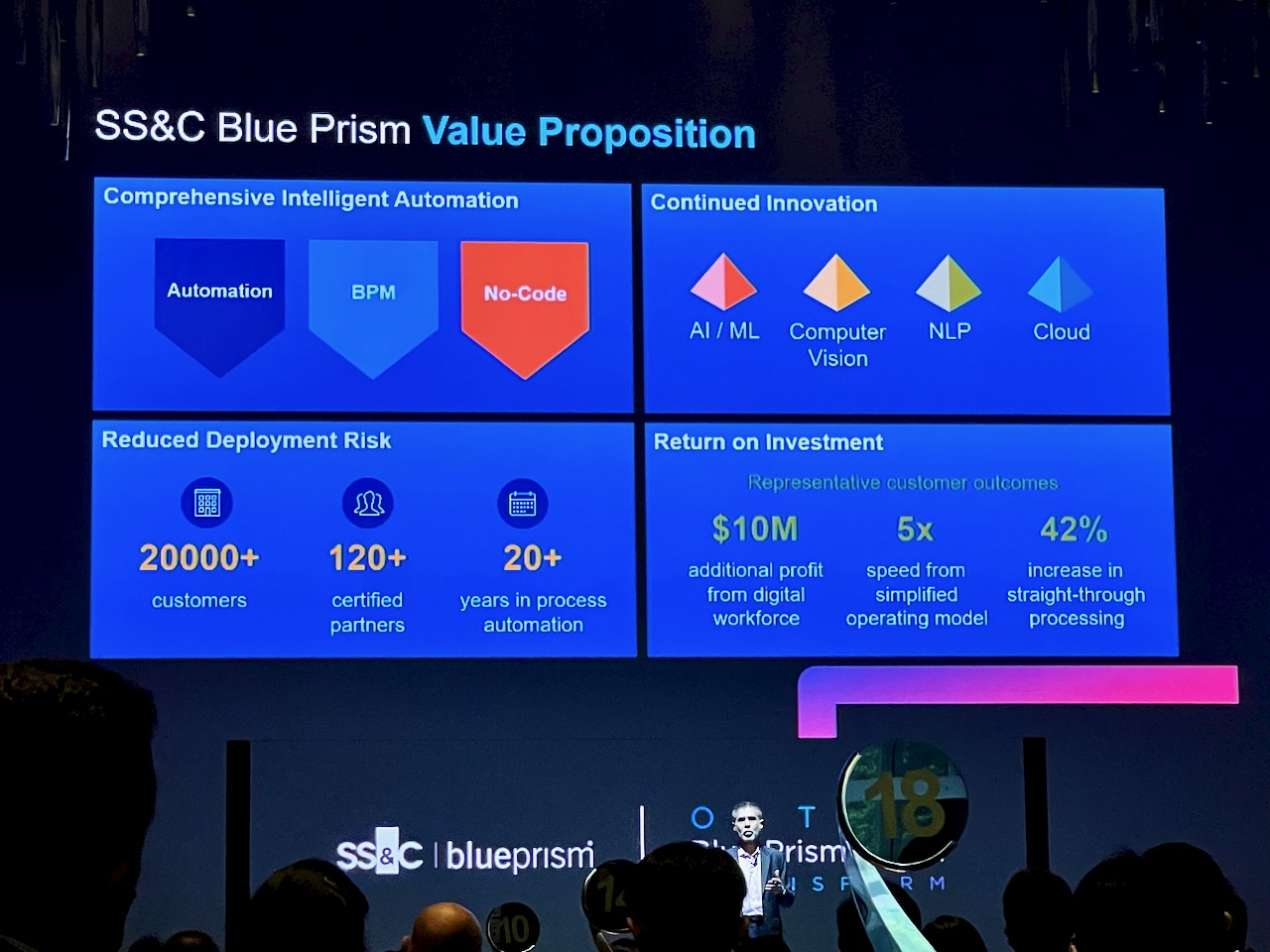 "It is heartening to witness technology leaders in automation, innovation, and digital transformation share their perspectives and innovative ways of unlocking the potential of automation technologies. To construct agile enterprises of the future, we need to harness the collaborative power of people and intelligent automation. At SS&C Blue Prism, we are committed to offering best-in-class services for our customers to increase their capabilities and competitiveness," said Sunny Saha, Chief Operating Officer, APAC, SS&C Blue Prism.
Future of Work and Digital Transformation via RPA and IA
In a post-pandemic world, a new future of work is upon us. How does the future of work and digital transformation via RPA and IA, help APAC businesses? At the Blue Prism World APAC 2022  in Singapore conference, there are a number of experiences, examples and sharing rom this conference, one noteworthy takeaway is that automation is the one of the biggest drivers of overall organisational productivity and also plays a strategic role in digital and business transformations.
Winners of Customers Excellence Awards
The winners of the annual Blue Prism Customer Excellence Awards were also announced at the conference, for outstanding innovation and transformational use of Blue Prism RPA and IA solutions.
Award winners from APAC include:
Head of Intelligent Automation of the Year: Steve Blunt, The University of Sydney
Total Transformation APAC: Westpac Banking Corporation
Innovation Excellence APAC: Midland Credit Management
ROM Excellence APAC: Shell PLC
Pinnacle Award: Exec's Choice APAC: Westpac Banking Corporation
What exactly does SS&C Blue Prism do?
SS&C Blue Prism provides leading enterprise intelligent automation technology worldwide. They empower customers to reimagine how work gets done with a secure and scalable intelligent digital workforce. In a modern era and a new future of work, the world is moving towards a digital workforce, that would increase efficiency, reduces operating costs and returns millions of hours to the employees to focus on the things that matter most to them.
Beyond enterprise business technology solutions provision, they are into Corporate Social Responsibility (CSR) activities too. As part of its ongoing CSR commitments, SS&C Blue Prism had pledged to donate £25 (S$36) for each in-person attendee and £5 (S$7) for each virtual attendee to the International Rescue Committee.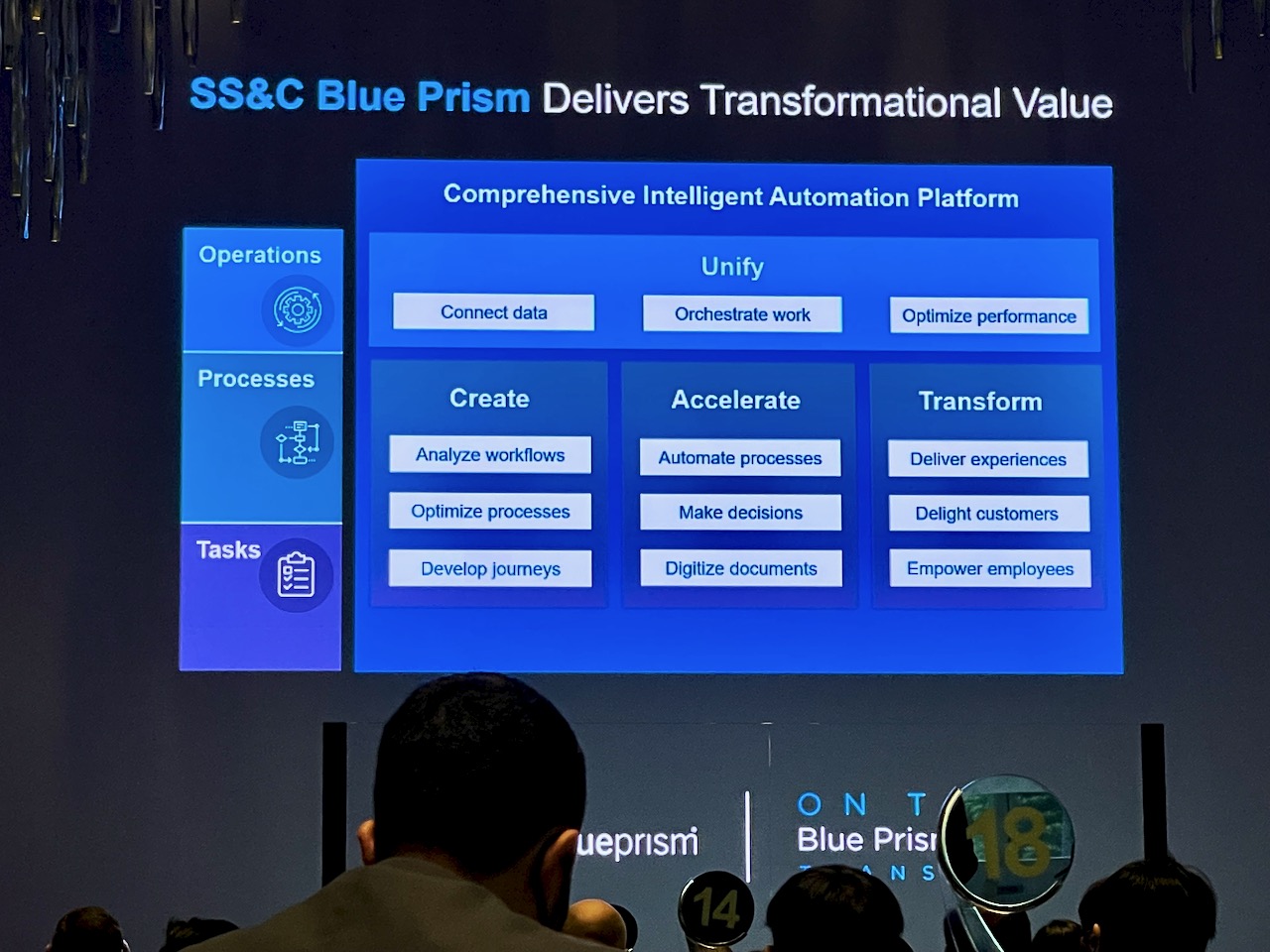 Personal key takeaways, thoughts and views from Blue Prism World APAC 2022 in Singapore
Attending Blue Prism World APAC 2022 was a good experience for me, learning more about RPA and IA, in a modern era of work, digital transformation and a new future of work dawning upon us.  This was also one of my first few B2B / Enterprise technology events that I attended in-person  as safe management measures were gradually eased since the global pandemic situation that disrupted our work and living over the past two and a half years.
The sharing sessions from the panel discussions by various business organisations across different industries gave insights into how things had transformed for their organisation with RPA and IA.
Beyond the business and technology sharing sessions, there was a particular session by a speaker, Ms. Wong Su-Yen on "Transforming to Win in Future of Work", that left a deep impression on me. The Future is Now – 4 things to do:
Challenge assumptions
Learn, Unlearn, Relearn
Stay the Course
Dare to Try
Her amazing sharing and experiences would definitely left some lasting impacts and impressions to the attendees in both physical and virtual attendance, as SS&C Blue Prism 2022 APAC in Singapore navigates and leads the digital transformation journey through RPA and IA for businesses.
Coming from a small business owner perspective (as a sole-proprietorship business owner in photography services), being tech savvy and understanding technology are not enough, how would RPA and IA help me in my particular business sector? As well as a digital marketer and content creator role in a digital agency setup?
Coming from a technology writer/editor (in both consumer and enterprise sectors) and content creator/digital marketer perspective, with working experiences from various industries, from hospitality operations to financial advisory services, to a few years of experiences working in small and medium business (SMB) sector. Digital transformation had been on my radar in recent years as I started to cover on enterprise/business sectors, not just from Singapore's economic push and quest in digital transformation, also from my own personal business operations experience in an SMB that continues my coverage of enterprise/B2B technology developments and macro level economic and business news in Singapore and around the world.
My personal opinions are that the SMB sectors in Singapore are still not fully onboard the digital transformation journey, not only are they underserved by technology providers, they also don't have the necessary and adequate trained technology people to lead the digital transformation change.
Digital transformation via RPA and IA is an area that I feel would greatly help SMB sectors in their digital transformation journey. This would be an area that I hope to explore and share further down the road.
If you are a business owner, or the CTO or IT lead in charge of the IT and digital transformation for your company, and would like to know more about SS&C Blue Prism, please visit their website and find out more about them.
If you like to know more about the full list of speakers at Blue Prism World 2022 APAC in Singapore, please visit this link and find out more about them.
* Information courtesy of SS&C Blue Prism and WE Communications *