Father's Day 2020 is just round the corner, we are a few days away from Sunday 21st June 2020. Have you bought your Father's Day gifts yet for this year 2020? Fret not, if you haven't done so! If you need some Father's Day Gift ideas and suggestions, let me share with you LG Father's Day Gift Guide 2020!
For the late nights spent watching sports matches
LG GX Gallery: Take home entertainment up a notch!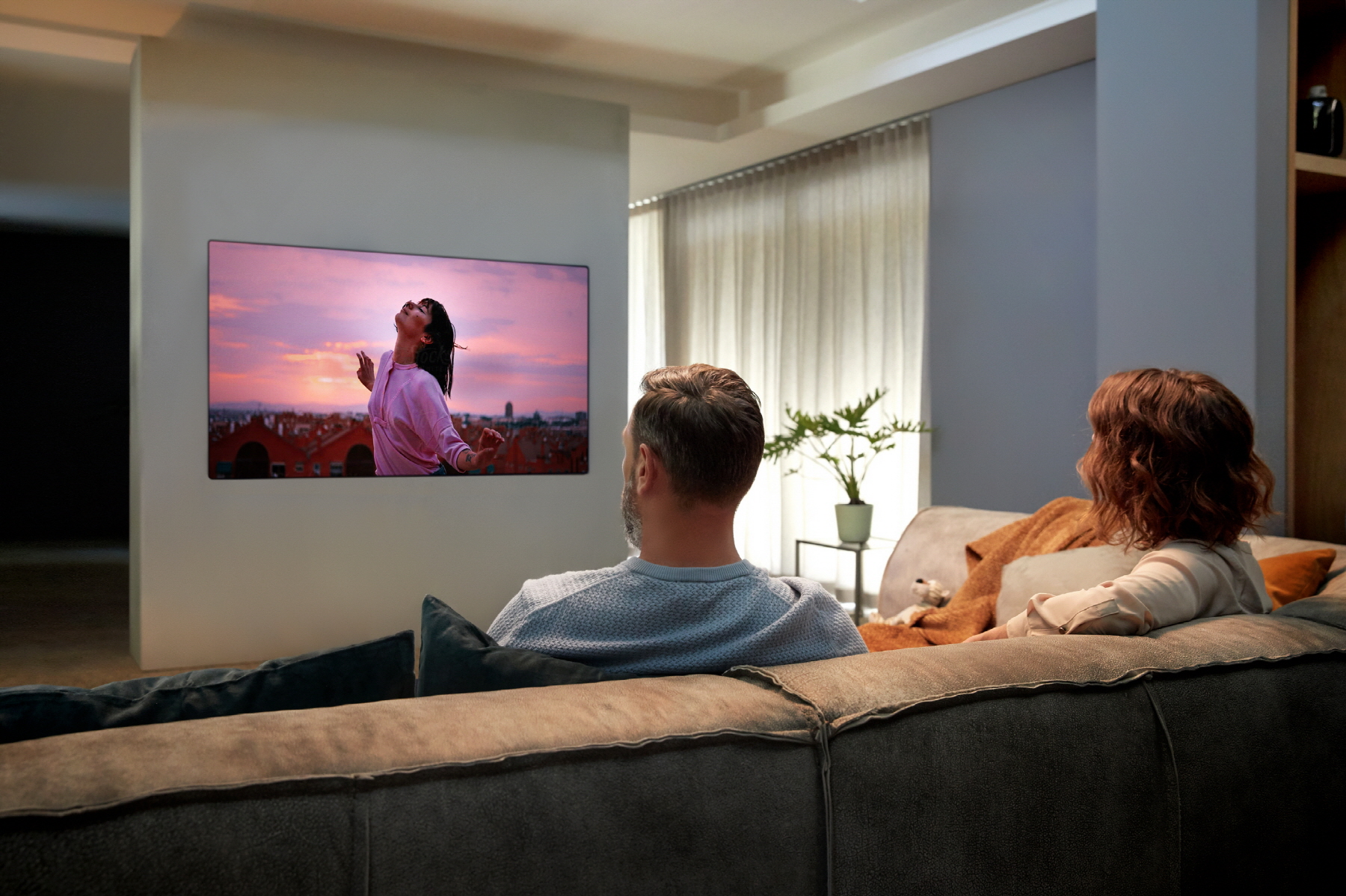 Catch late night sports action with your father together, spending late nights cheering your favourite sports team together on the big screen with an award winning LG GX Gallery OLED TV! The LG GX Gallery OLED TV delivers stunning and realistic visuals, they are equipped with self-emissive display technology that can precisely control light at the pixel level for the deepest blacks and an infinite contrast which makes every goal come to life in breathtaking detail.
With the OLED Motion Pro, it eliminates residual blur so Dad will not miss a minute movement during the game. Plan in advance for game nights with Dad using the Sports Alert function that notifies you on the upcoming games. Gamer Dads can also experience immersive gaming like never before with NVIDIA G-SYNC3 and AMD FreeSync compatibility on the LG GX Gallery OLED TV, allowing them to game with exceptional picture quality of the deepest blacks and intense colours combined with smooth and uninterrupted gameplay.
LG Soundbar: The ideal accompaniment to set up the home sound stage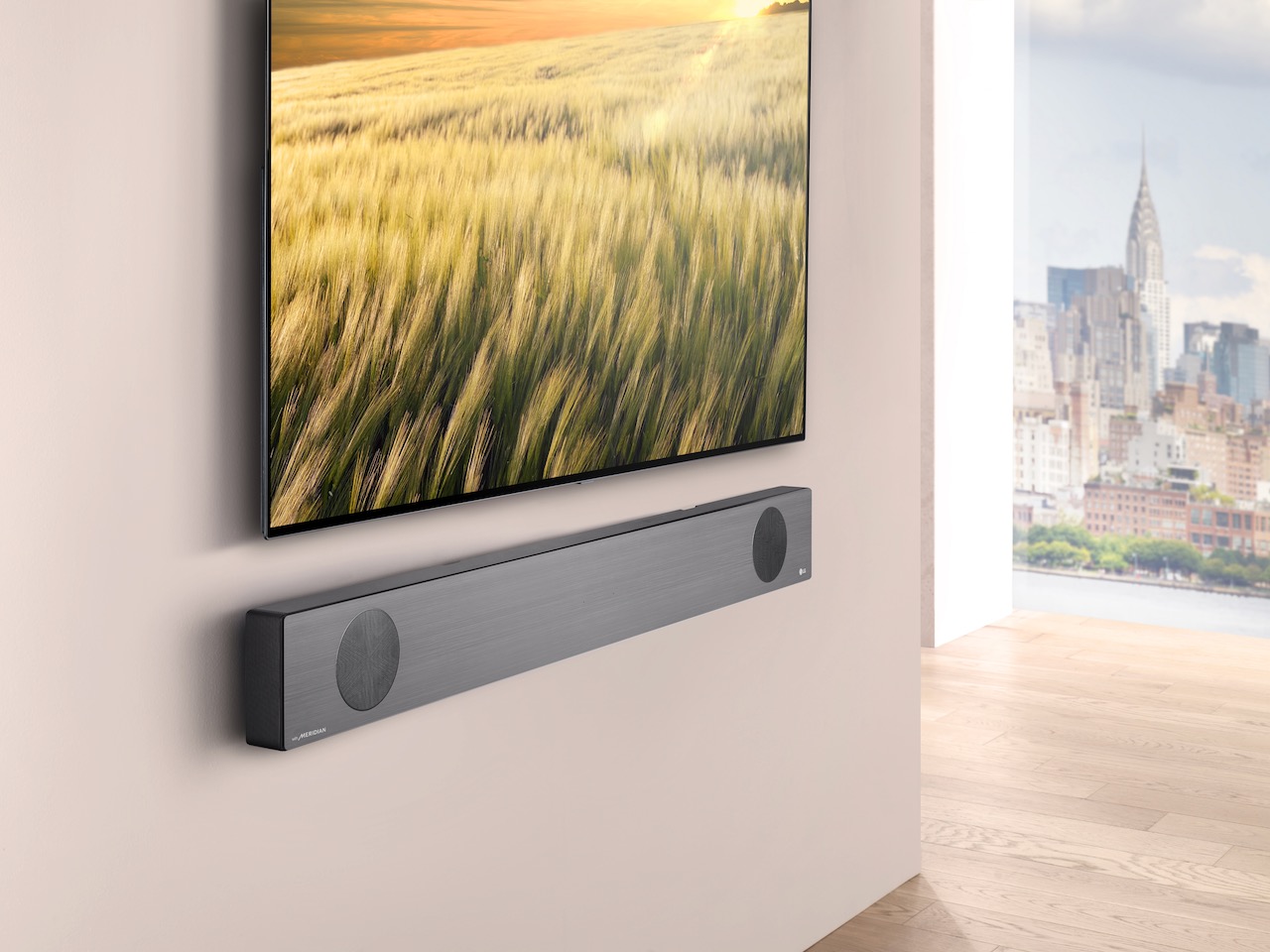 The 2020 LG Soundbar (SL9YG) is a perfect companion to the LG GX Gallery OLED TV! Listen, feel and marvel at the stadium roar with this 2020 LG Soundbar!
Partnered with MERIDIAN Technology for a high-resolution premium sound quality, the LG Soundbar brings crisp audio and accurate sound to the space, thanks to a 192kHz sampling rate and 24bit depth, making it perfect for the audiophile Dad
For the Constant Rewind on Dad's Favourite Jams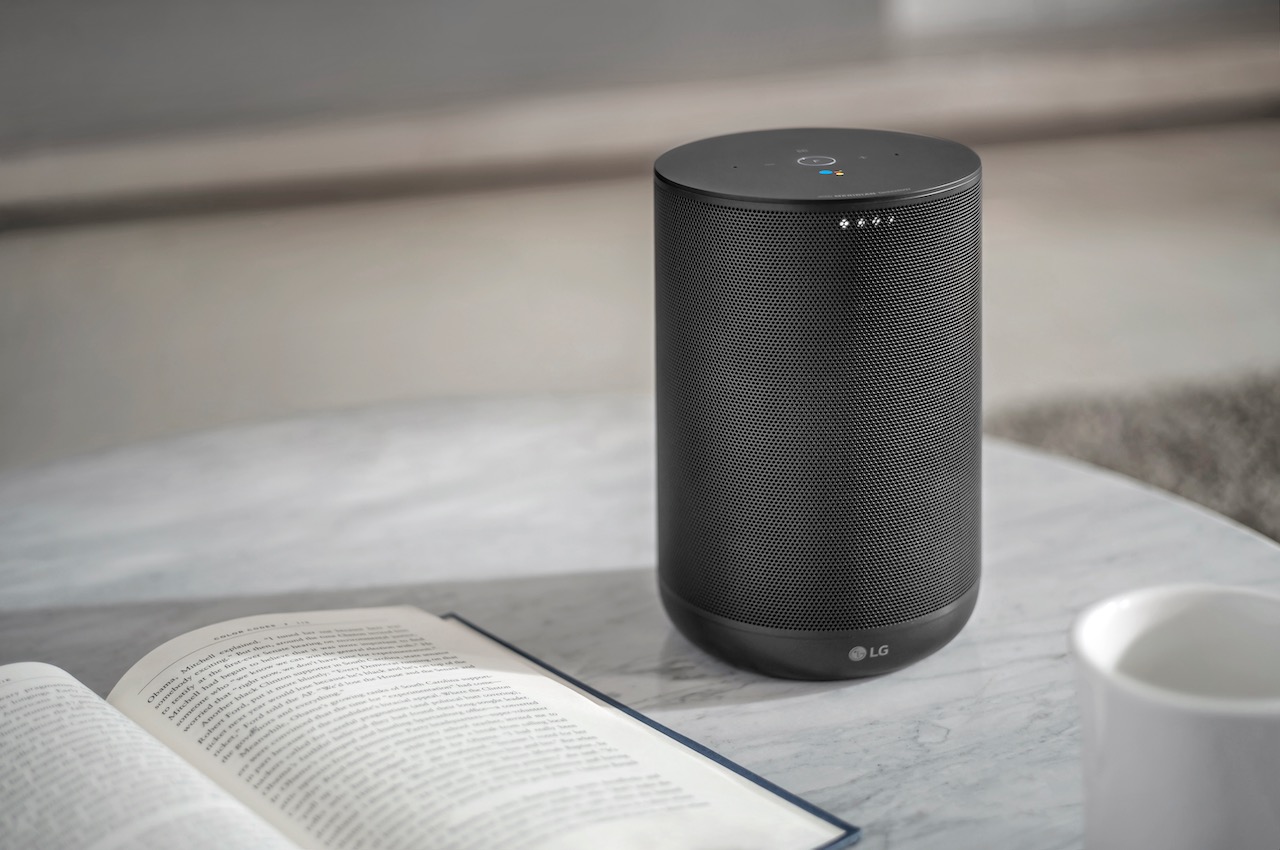 LG XBOOM AI ThinQ WK7 Speaker: A Smart Speaker with Stellar Sound
Dads would love this stereo speaker playing his favourite music and bringing back his favourite memories with the LG XBOOM AI ThinQ WK7 Speaker. This speaker is able to produce high-resolution audio with lossless stereo at 24-bit/96kHz that meets every audiophile's needs.
Equipped with MERIDIAN Technology's series of digital filters that surrounds the sound field for a defined and enhanced bass, providing Dad the music that he can hear, feel and enjoy.
The LG ThinQ technology inside this speaker allows other audio gadgets in the same household to be synced and streamlined, ensuring Dad can enjoy his music no matter which room he is in.
For the Gaming Adventures Dad Brought You On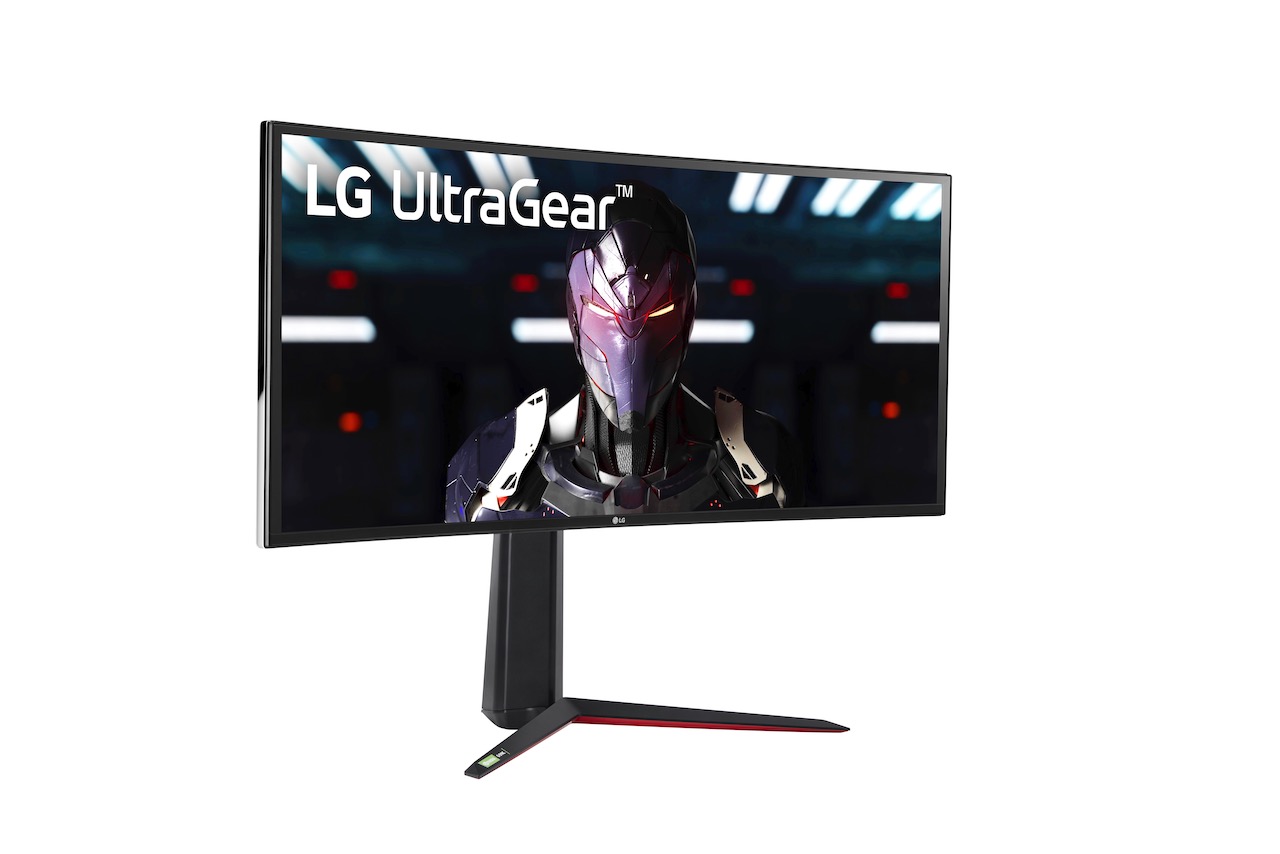 LG UltraGear™ Gaming Monitor: The Ultimate Ticket to a Seamless Virtual Experience
For all the gamers out there, including Dads who love gaming, that introduced you into the gaming world. Time to Pay It Forward and return the favour by presenting to him a wonderful gaming gift, the LG UltraGear™ Gaming Monitor (34GN850).
Supporting a wide spectrum of colors with the Nano IPS technology, experience colour accurate visuals in the virtual world with 98% of the DCI-P3 colour gamut. Boasting an overclock speed of 160Hz, the LG UltraGear™ Gaming Monitor ensures that Dad will enjoy fluid and uninterrupted graphics while scoring his victories.
For the times that Dad look Dapper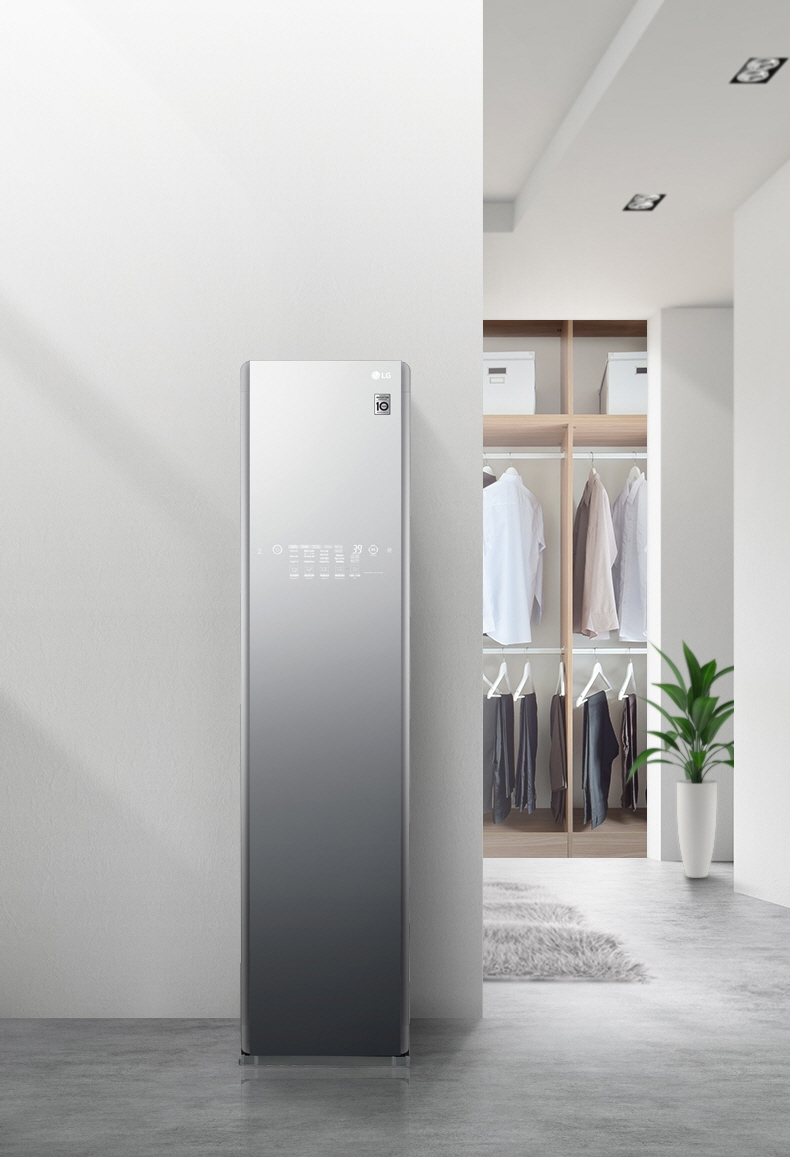 LG Styler with Mirrored Finish: The Stylish Gentleman's Closet
Let Dad stand in front of the LG Styler with Mirrored Finish, the stylish gentleman's closet, allowing to look at his dashing best and with such convenience. With the LG Styler, Dad can walk out the door with a ready steamed suit and freshly pressed pants in just 20 minutes
The LG Styler is equipped with the innovative TrueSteam™ technology and Moving Hanger to reduce allergens, odours and wrinkles, all while protecting the garment from shrinkage and damage. Save his time and effort for ironing with the Pants Press function that irons out the creases, ensuring his sharpest look every day.
LG Pra. L: Rejuvenate the Skin with a Luxurious Touch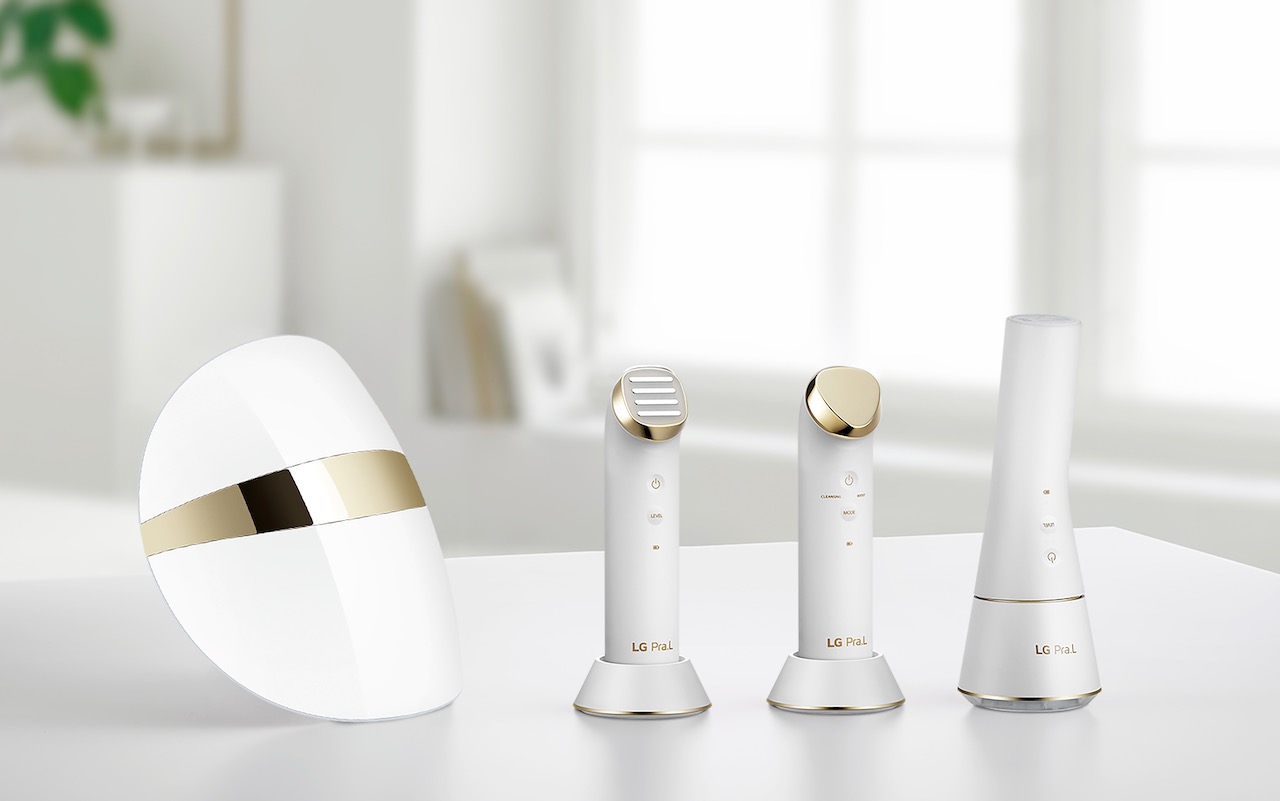 Beauty and care solutions are not just for ladies, the gentlemen can enjoy it too! The LG Pra L, a suite of personal beauty care solutions is perfect for Dad, a new addition to his trusty shaver, giving his skin a new, vibrant and youthful glow.
Select from a range of four futuristic beauty gadgets from the Dual Cleanser, Total Lift-up Care to Galvanic Ion Booster or Derma LED Mask, each offering a specific treatment such as deep cleansing, moisturizing, deep tissue tightening and firming, and brightening to target different skincare needs.
For the Times He Looked Out for Our Well-Being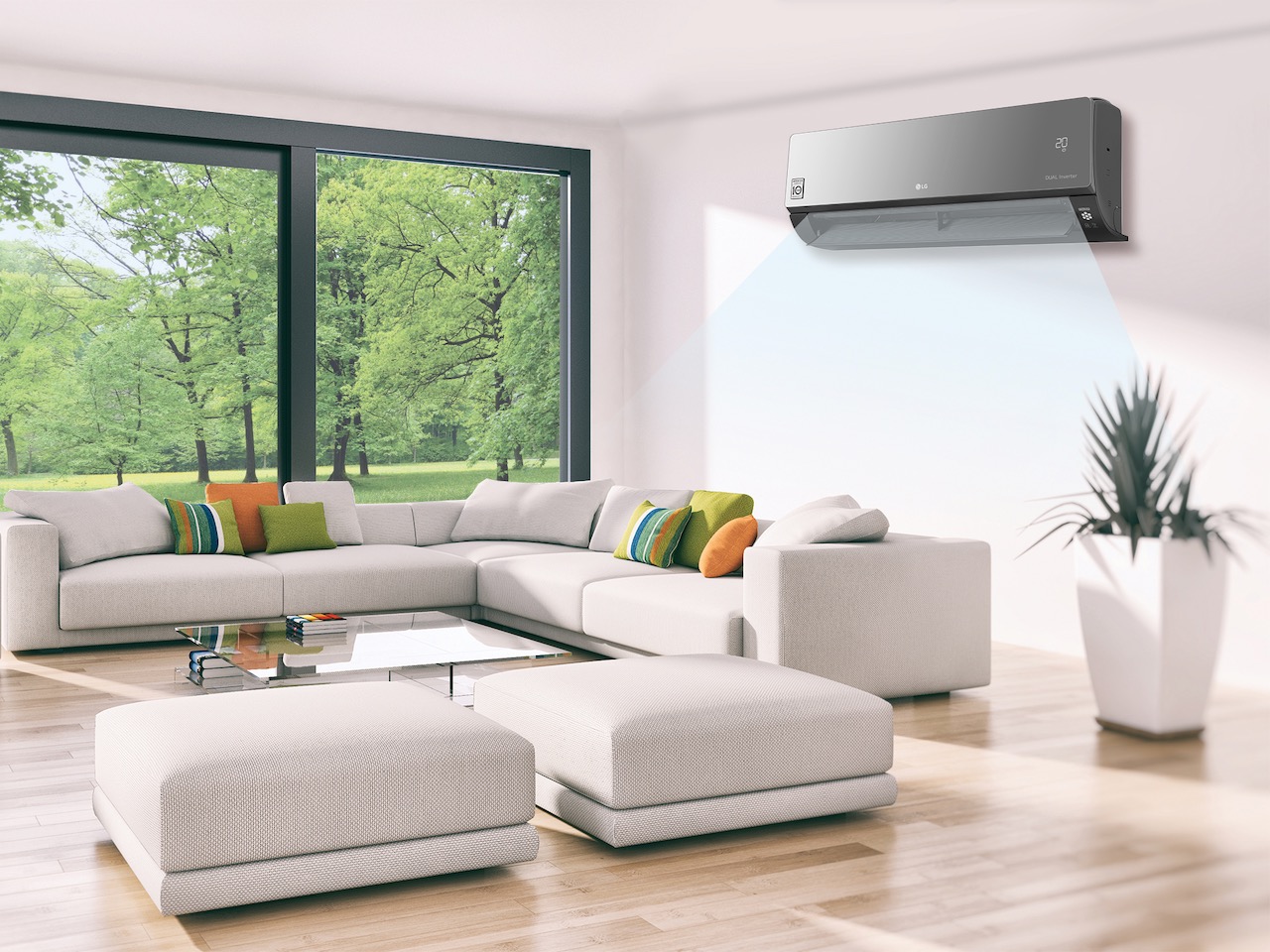 LG ARTCOOL Plus Air Conditioners: Enjoy Cool and Crisp Air Within the Home
Enjoy cool and crisp air with LG ARTCOOL Plus Air Conditioners, they can remotely switched on and controlled via the LG ThinQ App.
Thanks to the Plasmaster Ionizer+, three million ions are infused into the airspace and surrounding surfaces to reduce the harmful particles. Dads can look forward to coming home with cooler air that is 99.9 per cent cleaner.
For more information on LG air conditioners, please visit https://www.lg.com/sg/multi-split-inverter-air-conditioners.
LG PuriCare™ 360° Air Purifier: Breathe and Rest Easy With Clean Air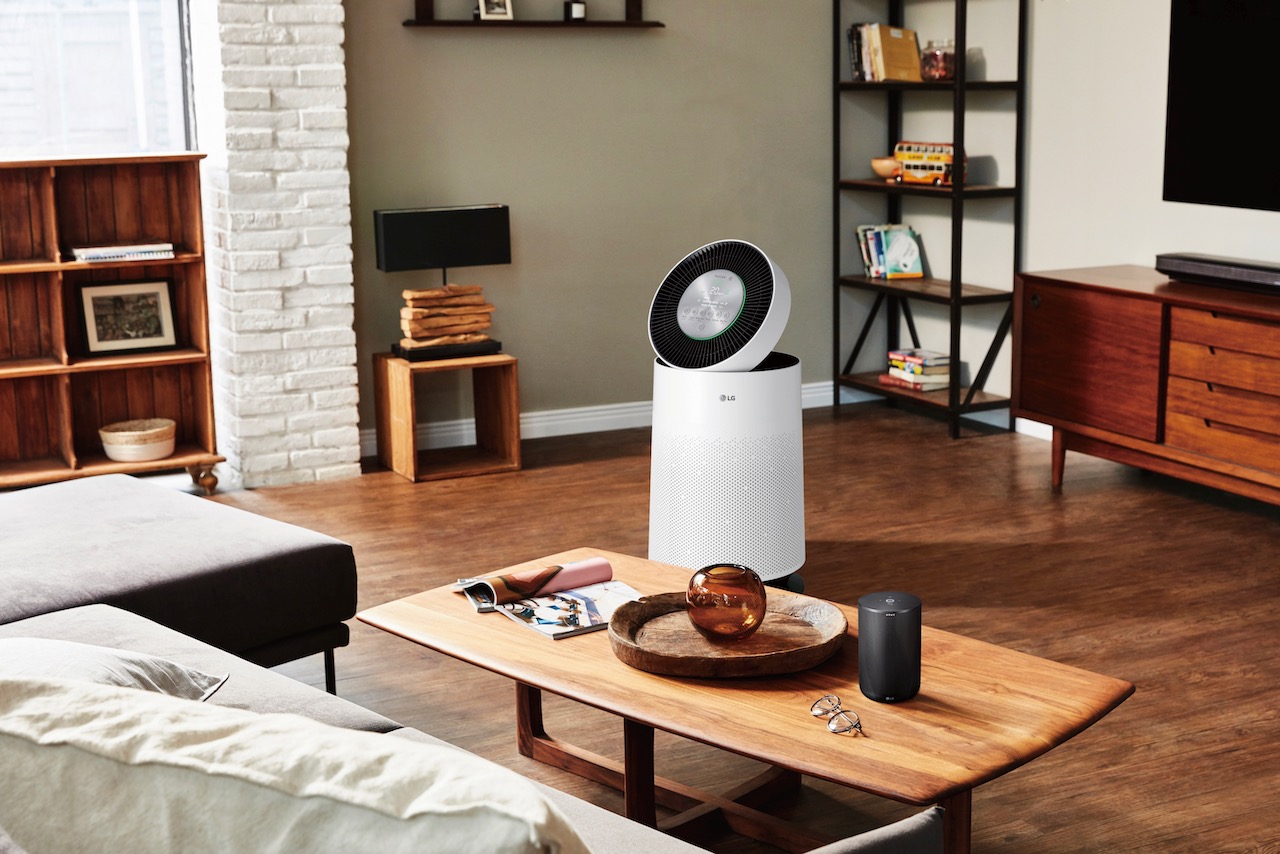 Good personal hygiene has now gained more importance and significance, on an individual level and family level. For Dad who has been taking care and protecting the family, it's time to protect him from the invisible allergens and particles in the air.
The LG PuriCare™ 360° Air Purifier provides a solution with the Smart Indicator, which picks up on the fluctuations in surrounding air quality, and provides alerts when the air needs to cleansed. Coupled with the Clean Booster function, clean air is delivered to the corners of the room through a rising and rotating motion. Capable of eliminating allergens, dust and harmful smog and odours through a thorough six-step filtration system, Dad can rest easy knowing the family is safe from harmful pollutants.
For All the Meal Times You Bonded with Dad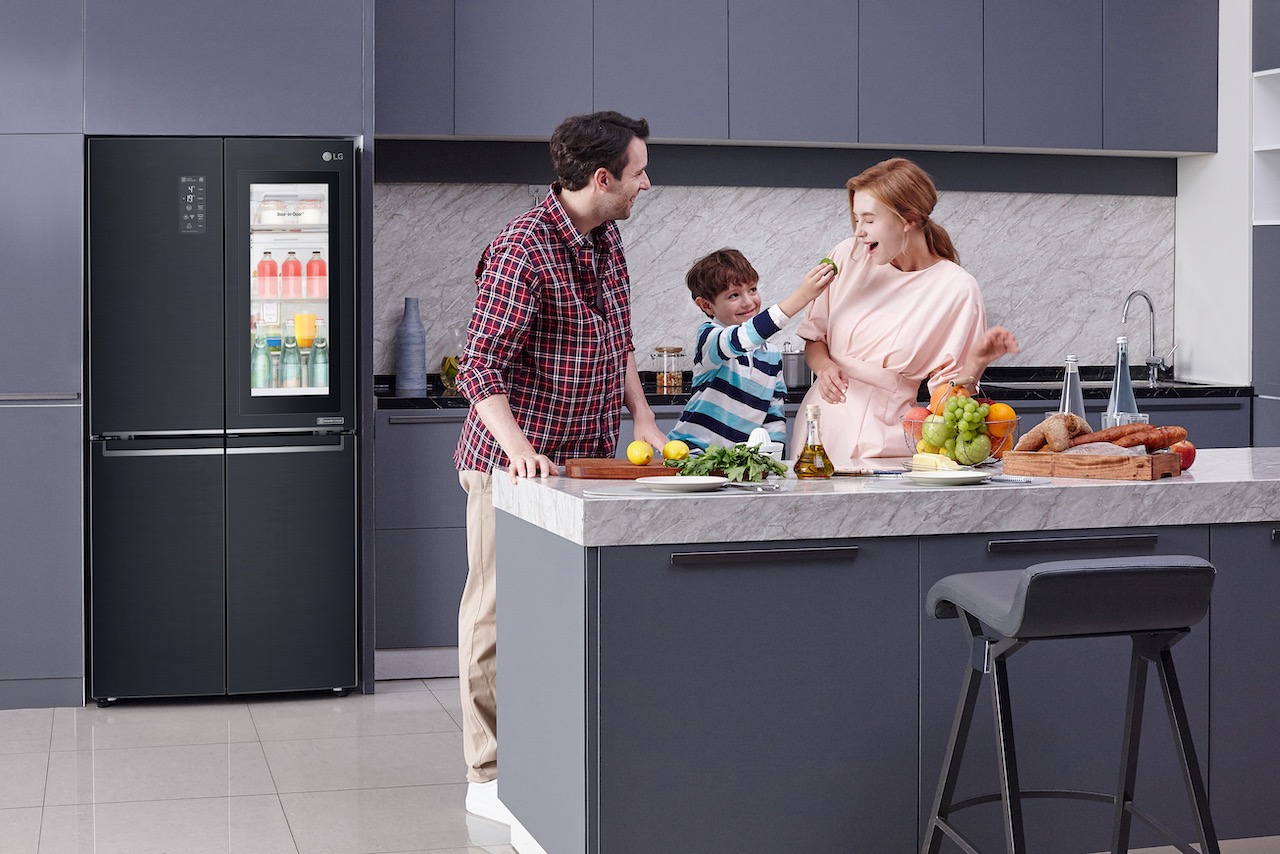 LG Slim French Door Refrigerator with InstaView Door-in-Door™: A Convenient Peek with Just Two Knocks
For the MasterChef Dad who loves to cook, they would love LG Slim French Door Refrigerator with InstaView Door-in-Door™! Dad can just look at his grocery contents inside his refrigerator just with two knocks on the InstaView Door-in-Door feature, the refrigerator interior would be illuminated for his viewing pleasure.
LG NeoChef™ Microwave Oven: Whip Up Your Hot Meal Fix in a Jiffy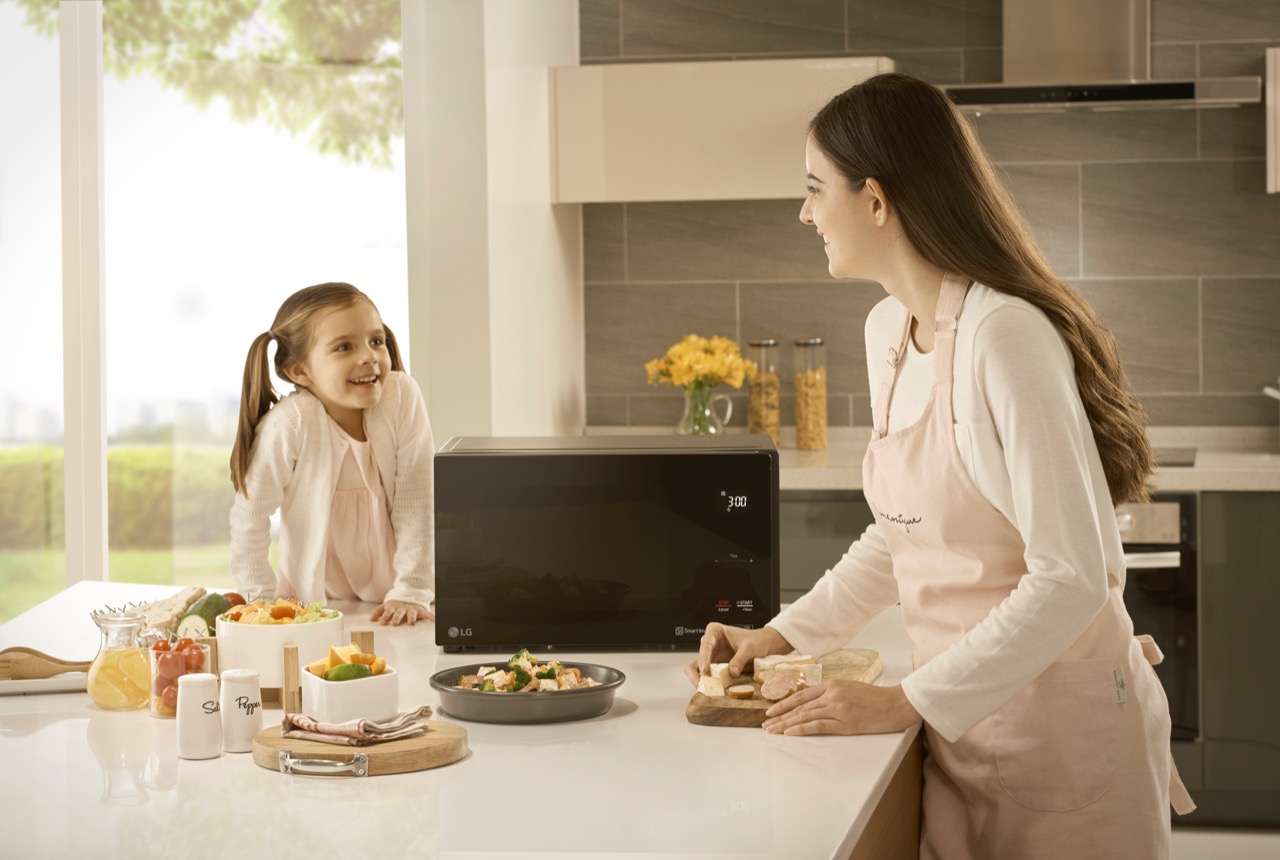 Remember the good old days when Dad waited for you to come back from your day outside, warming up the dinner for you? Do you also remember the nights when you waited for your Dad to come home after a long day of work and you also helped to warm up his dinner?
Now with the LG NeoChef™ Microwave Oven, it's so much easier to heat up the meals, allowing you to spend more time with Dad, chatting and catching up with him over dinner.
The Smart Inverter technology allows for easy control of the heat in the LG 23L NeoChef™ Microwave Oven, and to enjoy the convenience of even heating for every dish. Dad can also keep an eye on his health with the LG 23L NeoChef™ Microwave Oven's ability to steam food, retaining nutrients and keeping meals light.
Do share this LG Father's Day Gift Guide 2020 with your loved ones, family, relatives and friends. Pass It On and Pay It Forward! Sharing is caring!
For more information on the above products, visit LG Singapore website and check them out!
* Information and pictures courtesy of LG Electronics Singapore and Asia PR Werkz *