It's the quarterly big information technology (IT) products and gadgets galore event again! Time to bring out your wallet and head down to COMEX 2012 at Suntec City Convention Centre for your share of IT gadgets shopping! Today, I am sharing with you, my readers, some of highlights from the range of EPSON products available at COMEX 2012.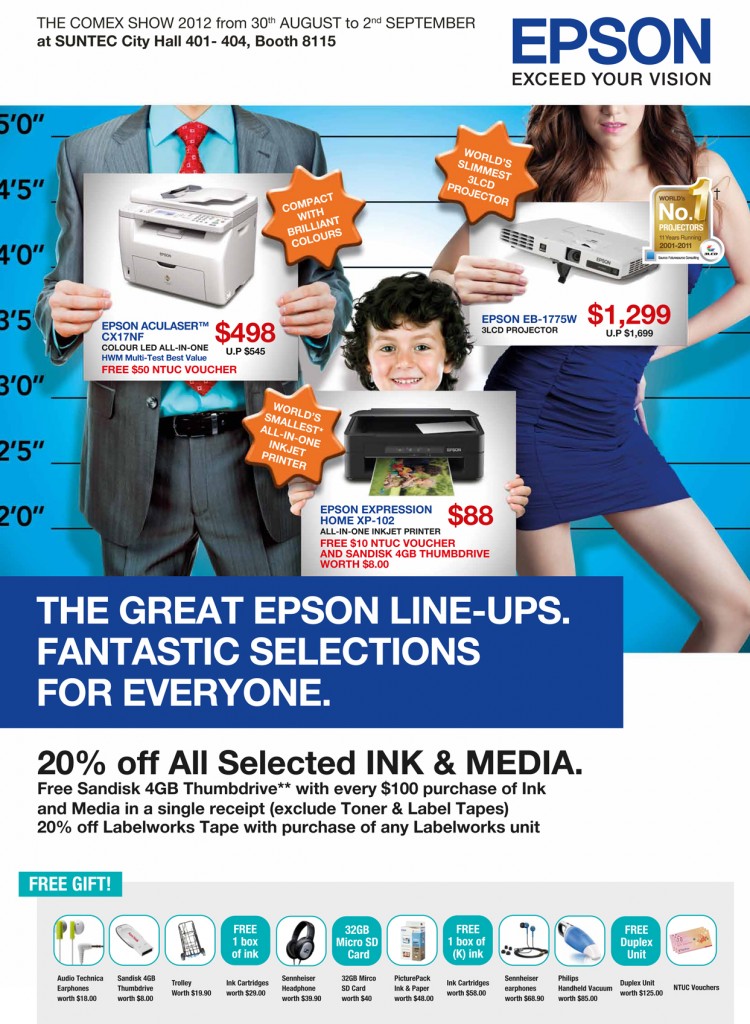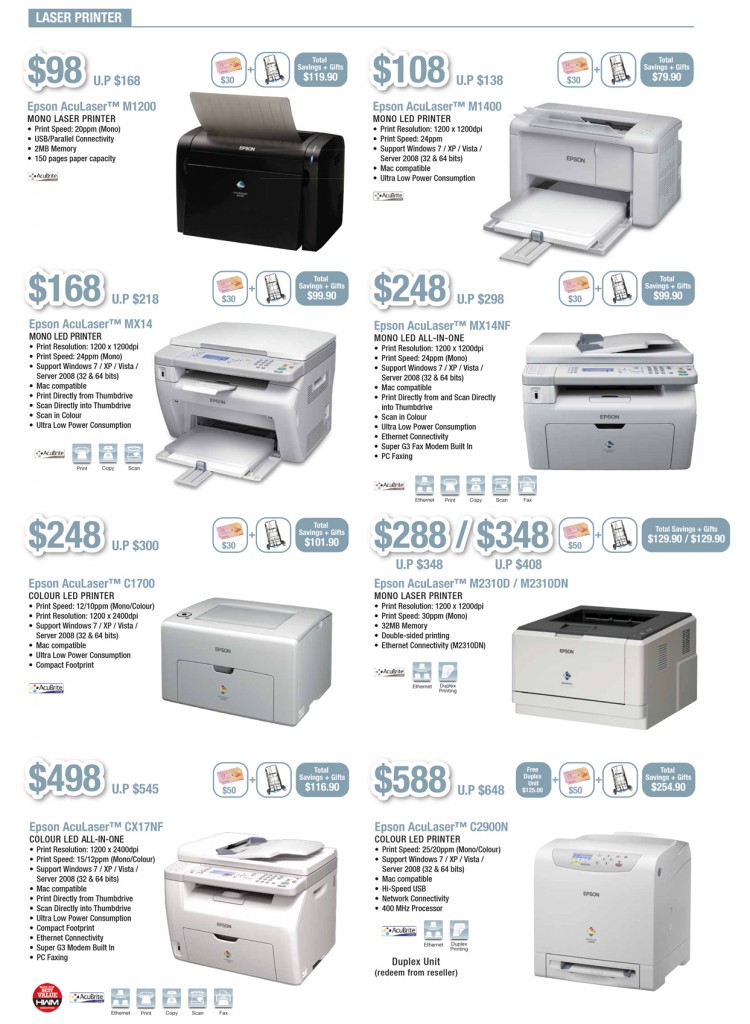 Here's are some of the EPSON's products being highlighted –
Printers (Laser and Inkjet)
Aculaser MX14
Aculaser CX17NF
R3000
Expression Home XP30
Expression Home XP-202
Expression Home XP-402
Projectors
 EB-W12
EB-1775W
See-Through Mobile Viewer
Take a look at the brochures attached !! Do check out EPSON's range of products at COMEX 2012 ! The See-Through Mobile Viewer Moverio BT-1oo is an interesting and unique gadget that you can consider buying! Do check out their extensive range of printers and projectors!  They are great for home use and office use!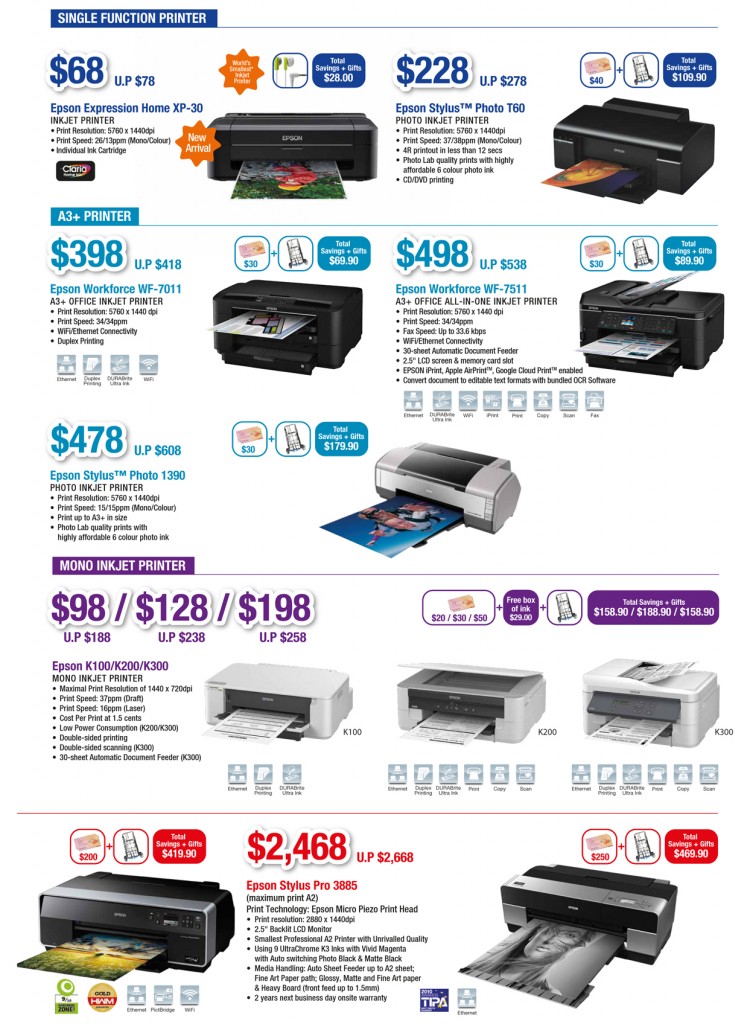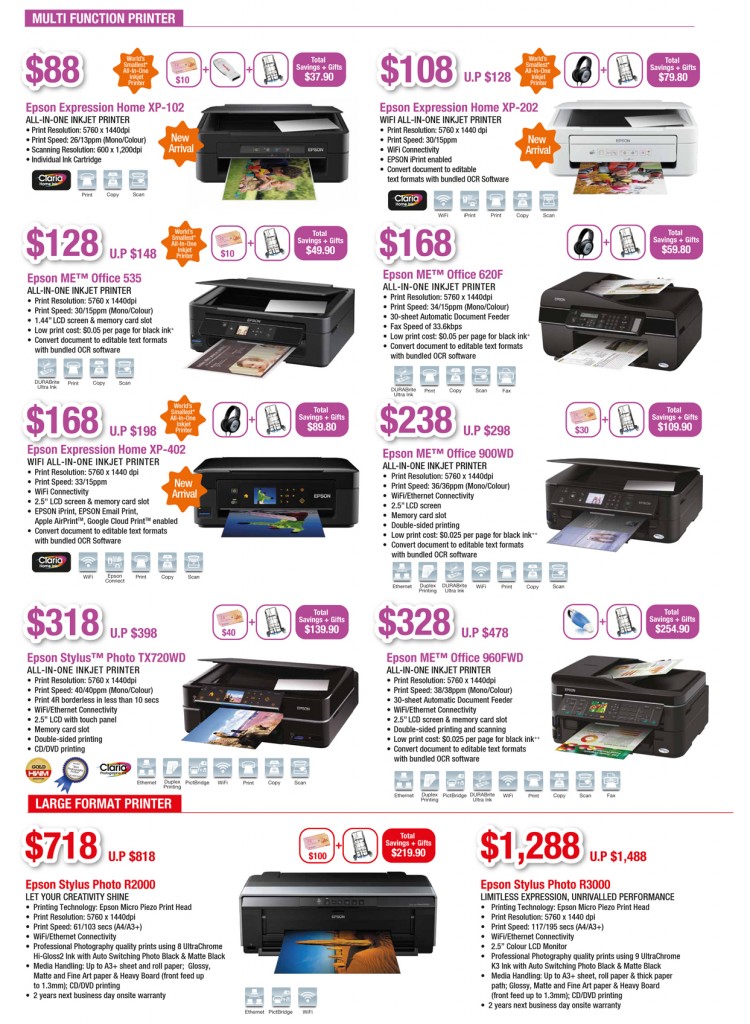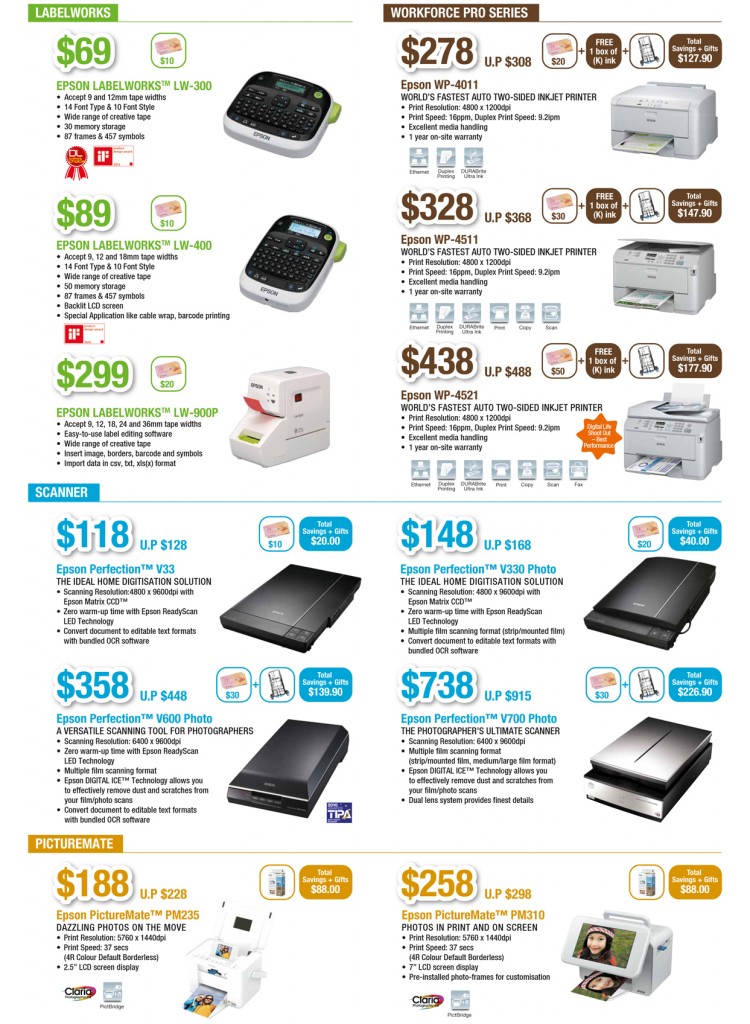 Check out some of my reviews/write ups for EPSON's range of products !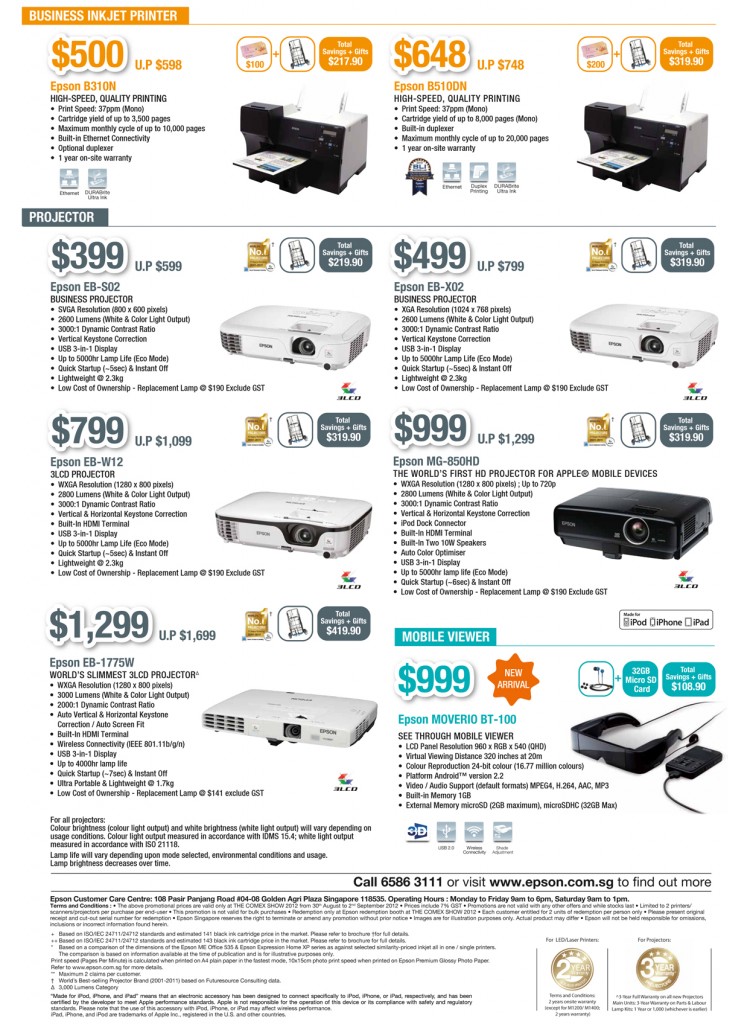 Happy Shopping for EPSON's at COMEX 2012 !