The emergence and arrival of fitness trackers wristbands have been a great addition to the sports, recreation and leisure industries and users like me. While I had not been actively exercising regularly like before, I do like the idea of the the wristband fitness tracker and I would love to own one in the near future, helping me to keep track of my leisure and sporting activities.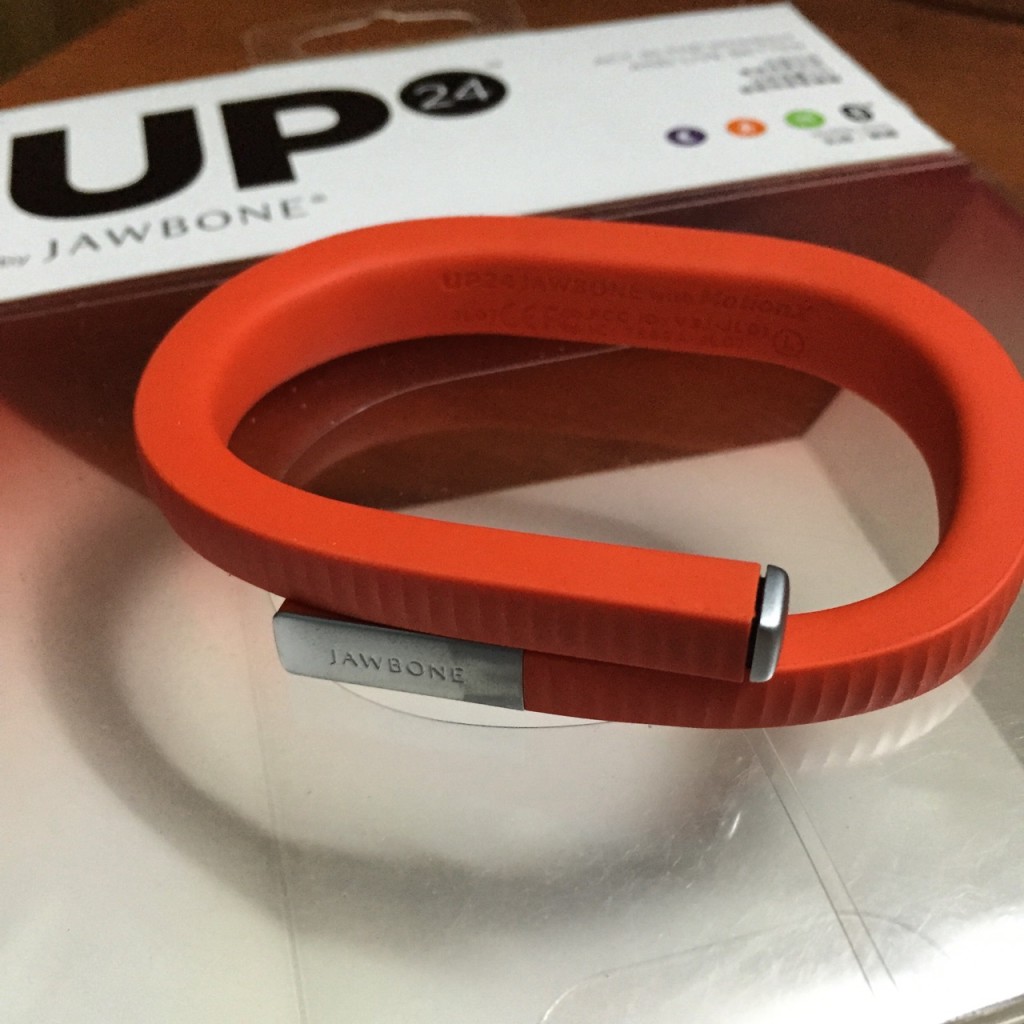 I was given the opportunity to test and review the Jawbone U24 recently, that was launched in April 2014. During the two weeks period that I had with the Jawbone U24 wristband tracker, it was more than just a lifestyle tracker, it was also a fitness tracker for my runs. Pairing with the UP app on iOS was easy and the data was able to sync and transfer over to the app without too much of a hassle. The battery life was pretty good and has a battery life of 14 days. Jawbone released a software update in the second half of 2014, which users can download and automatically get an extra 7 days of battery life. Here are useful links that might be useful on the UP24 battery life:
https://jawbone.com/blog/up24-now-lasts-14-days-single-charge/
https://jawbone.com/kb/articles/UP24updater.html
Not only did the Jawbone U24 tracked my sleeping patterns, this is something very useful for me to know how many hours and minutes of deep sleep, light sleep and how times I woke up and for how long. In our modern and stressful society, our sleep patterns and hours are affected and the Jawbone U24 does help me to understand and learn more about my sleep hours and patterns.
My food intake (the quantity and types of food) is another interesting and useful feature that can be used together with Jawbone U24. Pair it up with a food app and UP app, it can tell you how much you ate, the calories you consumed and how many steps/walks do you need to do!
For the runner in me, I paired it up with RunKeeper app and it sync seamlessly with the UP app, recording my distance, runs and timing on both the UP app and RunKeeper app. This is something that I liked and find it very useful for my runs and exercises! Jawbone U24 regularly notify me on how am I doing, the number of steps I took, my sleeping patterns, comparing my results over the days before that. It encourages you, not just to hit the targets that you set, it encourages you to consistently achieve it.
The Jawbone U24 is ideal for both leisure lifestyle and a sporting lifestyle together, it looks fashionable too when you wear it around your wrist! The Jawbone U24 was recently replaced by a newer model known as the UP2 in April 2015, with an all new industrial design at 45% smaller than its predecessor, the UP24.
After reviewing the Jawbone U24, I am really keen to own a Jawbone wristband for myself! Keep you all posted in my sports, fitness and exercise posts in the future!
* I would like to thank Jawbone and Ogilvy Public Relations Singapore for the opportunity to review the Jawbone U24 *