The Jaybird FREEDOM 2 with SpeedFit wireless sport headphones was announced in September 2017 and it was available in the market in October 2017, together with the Jaybird RUN True Wireless Sport Headphones. The Jaybird FREEDOM 2 is a redesign of their award-winning, ultra small Freedom headphones, that I reviewed previously and a product that I really like.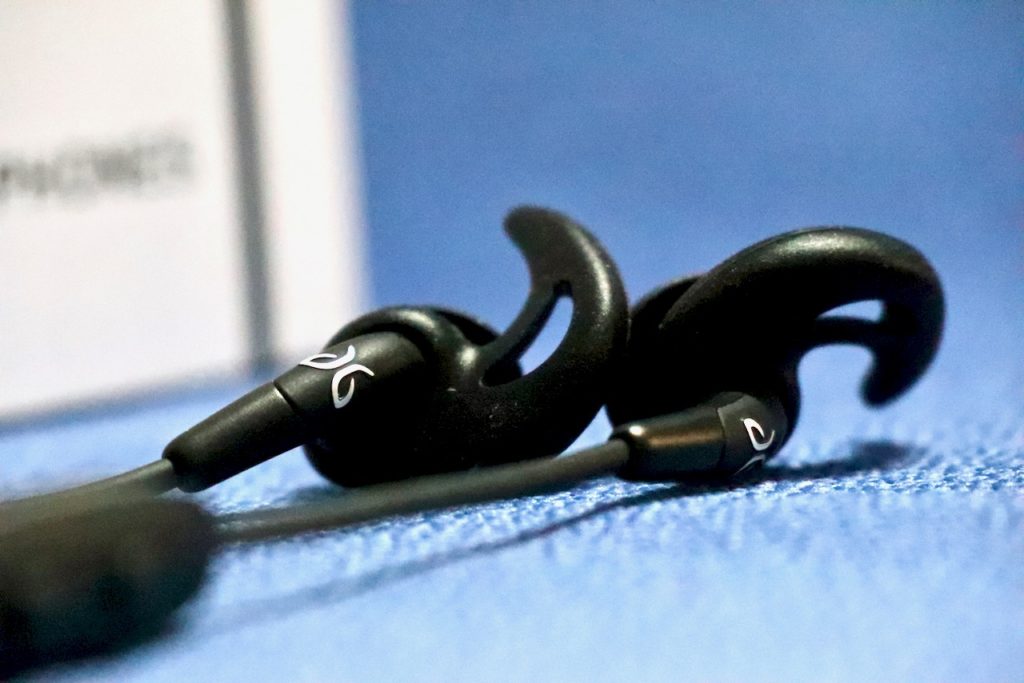 This particular pair of Jaybird wireless headphones, is a product that I am pretty familiar with, having reviewed it previously. Therefore, I am able to identify the improvements and changes from the Freedom to FREEDOM 2 headphones. From the design to the quality of the music, Jaybird has made improvements, transforming the Jaybird FREEDOM 2 into a beautiful, fashionable, lightweight, sweat proof, water proof, more balanced design and improved sound quality inside this wireless headphones package, the smallest form factor on the market.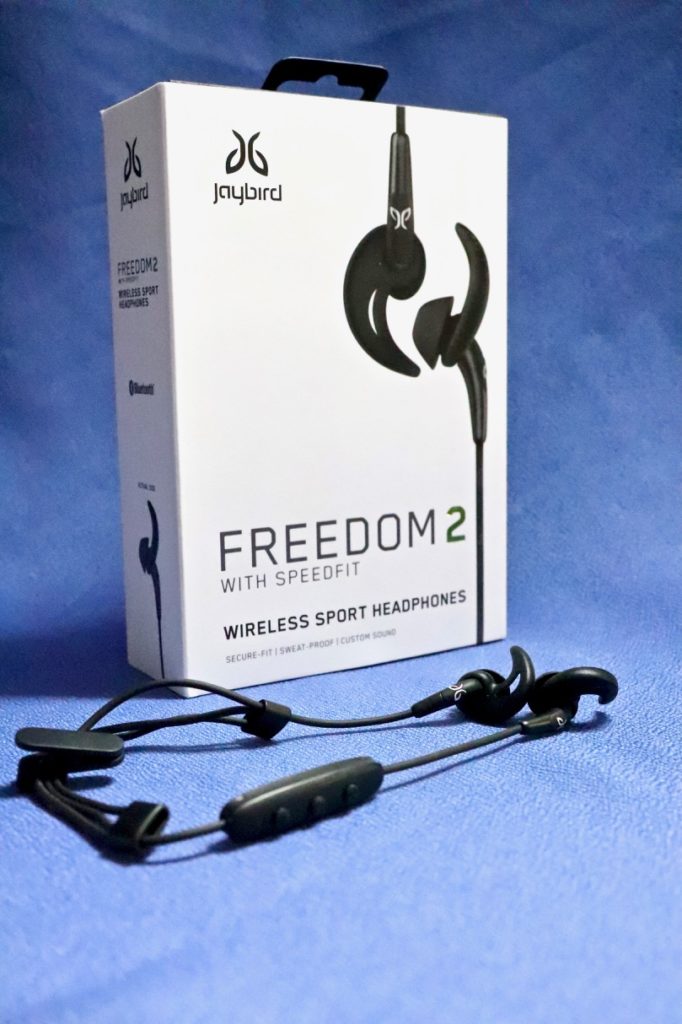 I recently got the opportunity to review the Jaybird FREEDOM 2 with SpeedFit Wireless sport headphones. Before I share more on my experiences, let me share some key fetures and information on the Jaybird FREEDOM 2 with SpeedFit wireless sport headphones.
Key Features
Secure-fit + SpeedFit — You don't have to think about your ultra-small FREEDOM headphones staying in while you run, no matter how hard you run. You get improved soft and flexible combined tips and fins, and you can switch from an over-ear fit to under-ear in seconds with SpeedFit integrated cord-management – so secure you can forget you're wearing them.
Sweat-proof — Take your FREEDOM 2 sport earbuds with you wherever your run takes you– rain, snow, or mud. They're double hydrophobic nano coated for the ultimate protection from sweat and whatever else comes your way – go ahead and run wild.
Custom sound — Pump up the bass with enhanced 6mm drivers – the new FREEDOM 2 earbuds deliver crisp, big sound and work with the Jaybird app, allowing you to alter your sound to your preference. Save your new sound profile to your buds, name it, and share it with the Jaybird community.
Eight hours in your pocket — Just keep running with revolutionary on-the-go charging for truly infinite battery life. 4 hours on the buds + 4 hours on the included charging clip means you never have to stop – Jaybird FREEDOM sport headphones let you listen while you charge!
Product Specifications
Earbud Dimensions
Width: 22.8 mm
Height: 20.1 mm
Depth: 6.6 mm
Charge Clip Dimensions
Width: 39.8 mm
Height: 12.0 mm
Depth: 14.3 mm
Controller Dimensions
Width: 45.4 mm
Height: 9.2 mm
Depth: 11.2 mm
Weight (no tips and fins): 15.5 g
Warranty
With my previous experiences reviewing the Jaybird Freedom and Jaybird X3 headphones, as well the Jaybird RUN that I reviewed together with the Jaybird FREEDOM 2, I am familiar with the design, aesthestics and sound quality of the Jaybird family wireless headphones. Being a runner myself, I always appreciate a good quality sports wireless earphones that the Jaybird family delivers.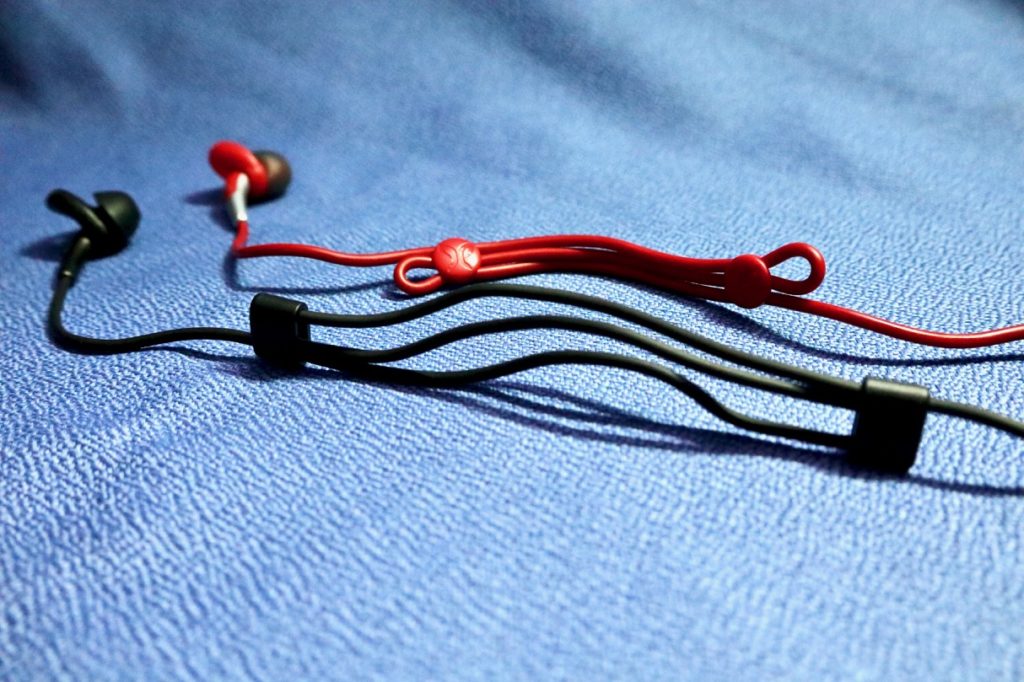 Although I don't have videos of myself running with the Jaybird FREEDOM 2 wireless headphones (I haven't master the art of selfie videography), let me share my views, opinions and product photos that I shot (with the Canon EOS M6 review camera) with my readers. From the photos that I shot, Freedom and FREEDOM 2 side by side, the differences and improvements can be seen clearly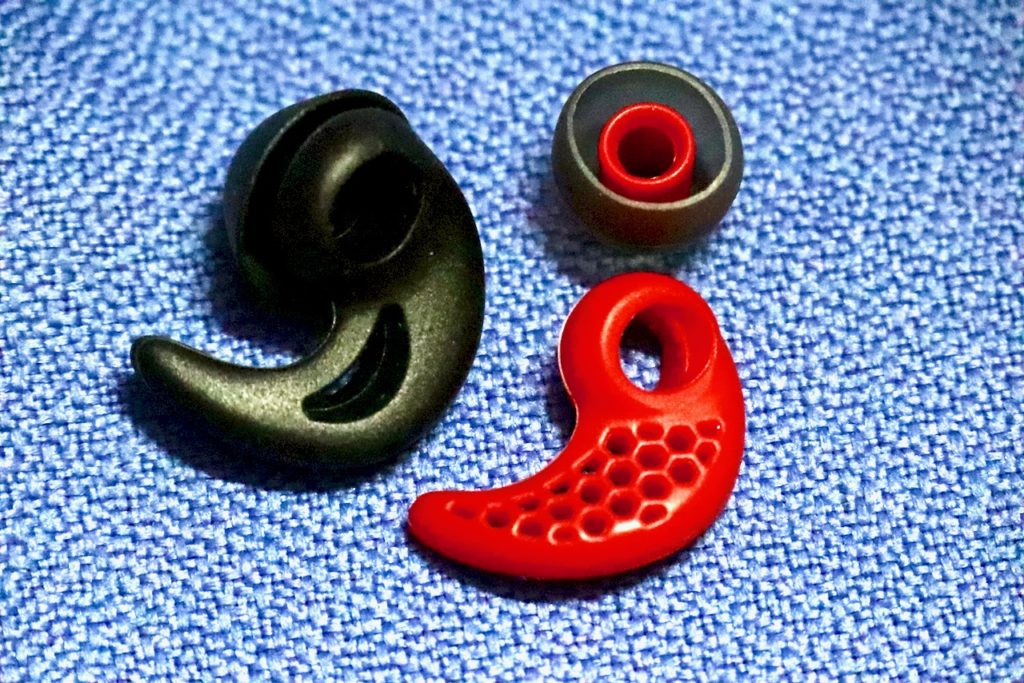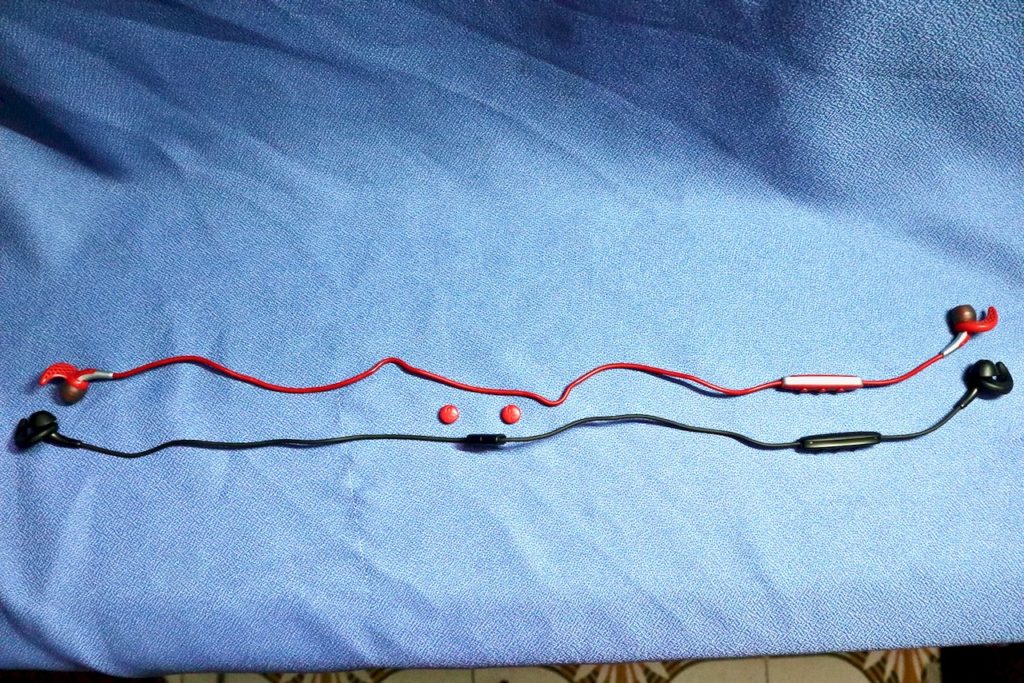 Design / Aesthestics
Fits nicely into my ears, comfortable and secure
Multiple sizes of interchangeable tips and fins available
Sweat proof and water resistant
Improved design and longer wire length, making the Jaybird FREEDOM 2 more balanced in weight distribution
The FREEDOM 2 stopper design on the wire replaces the previous Freedom model clip design, safer (avoid losing/dropping it accidentally) and easier to use,
For the FREEDOM 2 model, the fin and ear buds come as a package together, versus the ear bud and fin are separate items in the previous Freedom model. This design makes it safer (avoid losing the ear bud and fin separately)
The FREEDOM 2 ears bud and fins uses softer materials (just as durable), making it more comfortable for the ears
Connectivity
Smooth, stable and easy bluetooth connection with my Apple iPhone 7 Plus
Easy, simple and fast connection with the Jaybird app
Sound
Clear, smooth, sharp and precise sound quality
Treble is clear, smooth and sharp
Bass is solid, clear and smooth, improved and stronger than the predecessor Jaybird Freedom
The friendly, useful and important Jaybird app is the tool for the user to fine tune the sound and style to their personal preferences
(Disclaimer: I don't profess to be an audiophile expert, just a music/earphones enthusiast)
The Jaybird FREEDOM 2 with SpeedFit Wireless Sport Headphones is an improvement, in the design and sound quality, over their earlier Freedom model that is first and foremost, a pretty good wireless sport headphones.
For the sporting or leisure users who would decide to choose the Jaybird FREEDOM 2 wireless sport headphones, they would likely be the ones that don't mind the wire segment (it comes in handy too, you can let the headphones rest on your shoulders) and the design of the Jaybird FREEDOM 2 is more aethestically appealing and attractive, accompanied by the good sound quality and standards packed inside this small form factor headphones.
The Jaybird family of wireless headphones cater to different groups of sporting and leisure users. From the truly wireless Jaybird RUN, to the more rugged Jaybird X3 for outdoors and extreme sports, and the Jaybird FREEDOM 2 for the sporting and leisure users who seeks a more aesthestic feel.
Availability
Jaybird FREEDOM 2 with SpeedFit Wireless Sport Headphones is available at selected retailers including jaybirdsport.com. The suggested retail price of FREEDOM 2 is $239.00.
For more information, please visit www.jaybirdsport.com or #PowerYourPassion with them on Facebook , Twitter , and Instagram .
The Jaybird app is free and available through the iOS® and Android™ app stores.
* I would like to thank Logitech Singapore for the opportunity to review the Jaybird FREEDOM 2 with SpeedFit Wireless Sport Headphones *