Ultimate Ears WONDERBOOM Freestyle Review
The Ultimate Ears WONDERBOOM Freestyle series belong to a family of Ultimate Ears portable music players, trendy, colourful, portable, pretty good sound quality packed inside them. Over the years, I had seen, tried, tested and reviewed a few of the Ultimate Ears portable music players such as the Ultimate Ears Roll, Megaboom and Mini Boom.
What are some of my views and thoughts on the Ultimate Ears WONDERBOOM Freestyle when I was reviewing it? Today, I am going to share my experiences and review on the Ultimate Ears WONDERBOOM Freestyle. Let me share with you the notes/points that I wrote during the review:
Trendy, colourful, artistic designs
Small, lightweight, portable, easy to carry around
Ideal if u want to bring it for travel overseas
Good for long driving road trips
There is a tough nylon string on the WONDERBOOM Freestyle that you can hook on to your backpack with a carabiner
Excellent and ideal for gatherings
Easy to pair via Bluetooth, seamless and smooth
Solid bass, not too heavy and strong
Treble, sharp and clear
Although it is a small package, possess good quality sound
360 degrees of sound
Battery life is good, close to 10 hours of battery life
Waterproof – IPX7 rated
An ideal and fun travel accessory
When the Ultimate Ears WONDERBOOM Freestyle was available for review, it coincides with my travel holiday to Hoi An and Da Nang, Vietnam. I brought it along for my holiday trip with my friends, providing us with music from our Spotify accounts played with the WONDERBOOM Freestyle bluetooth wireless speaker when we were traveling to Hoi An from Da Nang International Airport.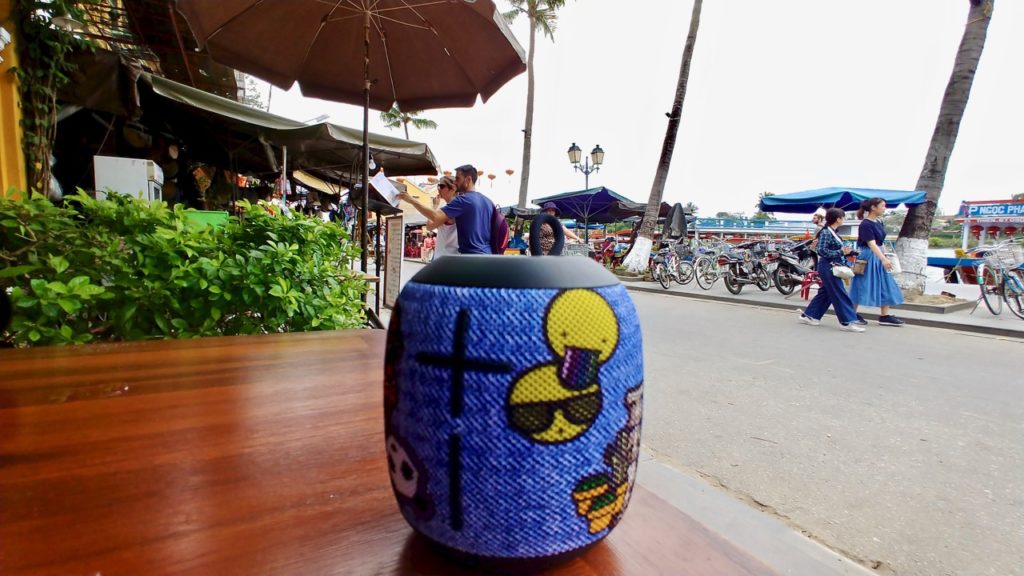 During our holiday stay,  we played music with the WONDERBOOM Freestyle in our hotel room while we enjoyed our supper, drinks and playing cards. I also brought it out to the Hoi An Old Town, when we sat down at a café by the river, playing music, enjoying the coffee and watching locals and tourists in action!
This particular series of Ultimate Ears WONDERBOOM Freestyle collection has a few different designs and I chose the Patches design for my review. What does Patches represent, it's about, "You wear your heart on your sleeve and plaster your personality through patches and pins. Patches is a punch of personality to denim."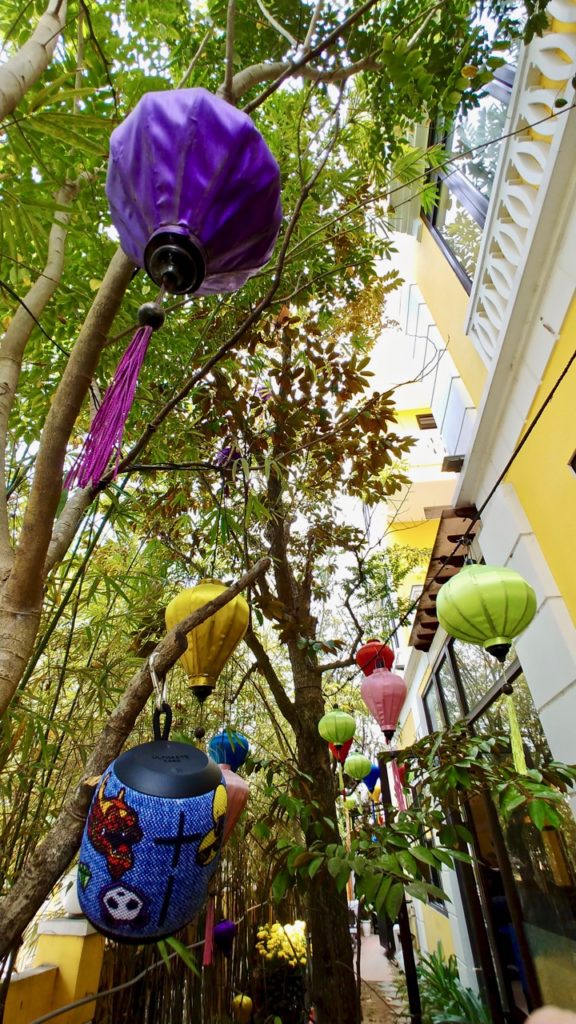 Maybe it's an omen, maybe it's fated, there was a big Dragon lantern along the river of Hoi An Old Town when we were there and the ABC design has a dragon on it too! Therefore, on one of the nights in Hoi An, I brought the WONDERBOOM Freestyle to pay pilgrimage to the big Dragon!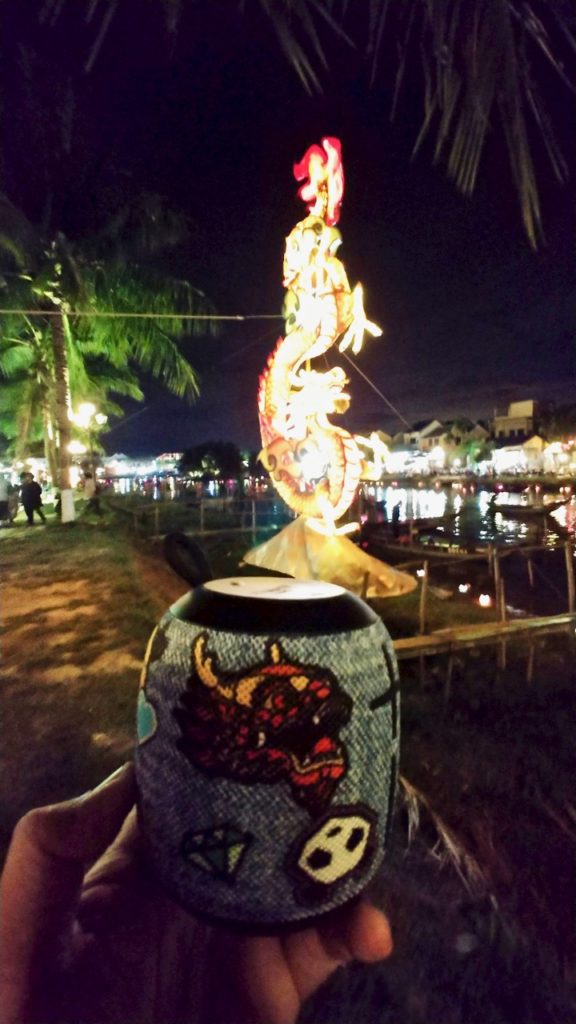 My Ultimate Ears WONDERBOOM Freestyle review has been an interesting and fun time with my travel holiday overseas. If you are keen to own a portable and lightweight wireless music player, that has pretty good sound quality, as well as trendy and colourful, do check out the Ultimate Ears WONDERBOOM Freestyle.
I would like to thank Logitech for the opportunity to review the Ultimate Ears WONDERBOOM Freestyle bluetooth wireless music speaker.