ConnecTechAsia 2019, comprising of CommunicAsia, BroadcastAsia and NXTAsia, took place in Singapore from 18th to 20th June 2019 at Marina Bay Sands and Suntec Convention Centre. Although this wasn't my first visit to ConnecTechAsia, my previous visits over the years were through invitations by conpanies. This time however, was my first time whereby I applied for media accreditation and there was a bloggers/influencers category, making it a lot easier for folks like us, writing and publishing B2B/Enterprise technology topics to apply.
What were the key themes/topics for ConnecTechAsia 2019?
5G
A key focus at CommunicAsia, the 5G Xperience zone at Marina Bay Sands presented by KT Corporation (KT), South Korea's largest telecommunications company, is an immersive sandbox where visitors can see 5G come to life.
Smart Cities
Smart cities have been a focus of governments as they meet rising challenges from growing populations, rapid urbanisation and desire to improve their citizens' quality of life.
Future Enterprises, Intelligent Industries
As industries continue to undergo digital transformation, emerging technologies such as AI, IoT, blockchain, cloud and big data are increasingly being integrated into business processes. This presents enterprises with the golden opportunity to harness new technologies to improve their efficiencies and transform into smart, digitally-first organisations.
Media, Broadcasting and 5G
"Thanks to TV digitisation, networking everywhere has totally transformed the TV industry including tying in social media with video on demand. 5G will only further accelerate this especially with 4K. Just like with the Internet, video will be the stimulus towards the establishment of 5G, yet there will be a larger future impact due to healthcare, gaming, automotive, AI, public transport, utilities and IoT devices," says Stan Moote, Chief Technology Officer, IABM.
As we continue to witness the convergence of technologies that are blurring the lines between the technology, media and telecommunication sectors, ConnecTechAsia is committed to its vision of empowering businesses and helping them navigate the changes that are unfolding over the digital economy," says Ian Roberts, Regional Executive Director – ASEAN Business, Informa Markets.
"ConnecTechAsia continues to be the regional Telecom, Media and Technology event to look out for. I look forward to engaging with industry thought leaders and companies to exchange views on emerging technological trends and how we can collectively seize new opportunities in the Digital Economy," says Tan Kiat How, Chief Executive, Infocomm Media Development Authority. 
* Information via press releases from Informa Markets and Omnicom Public Relations Group *
Over the period of 3 days from 18th to 20th June, I visited BroadcastAsia, CommunicAsia and NXTAsia, with some appointments booked through pr agencies or the brands themselves to visit some of their booths.
CommunicAsia and NXTAsia
My application to ConnectTechAsia 2019 was a writer under my technology and business portal/blog, covering B2B/Enterprise technology topics. Due to the size of the exhibitors, I wasn't able to cover everything, I was particularly interested in NXTAsia, the future of technology, IoT, 5G. Although I didn't reply to all the invites by pr agencies to visit booths and their exhibits at ConnecTechAsia, I do make an effort to visit and tour their exhibits/services/technology without making an appointment. I also visited this technology booth PayKey, do check them out!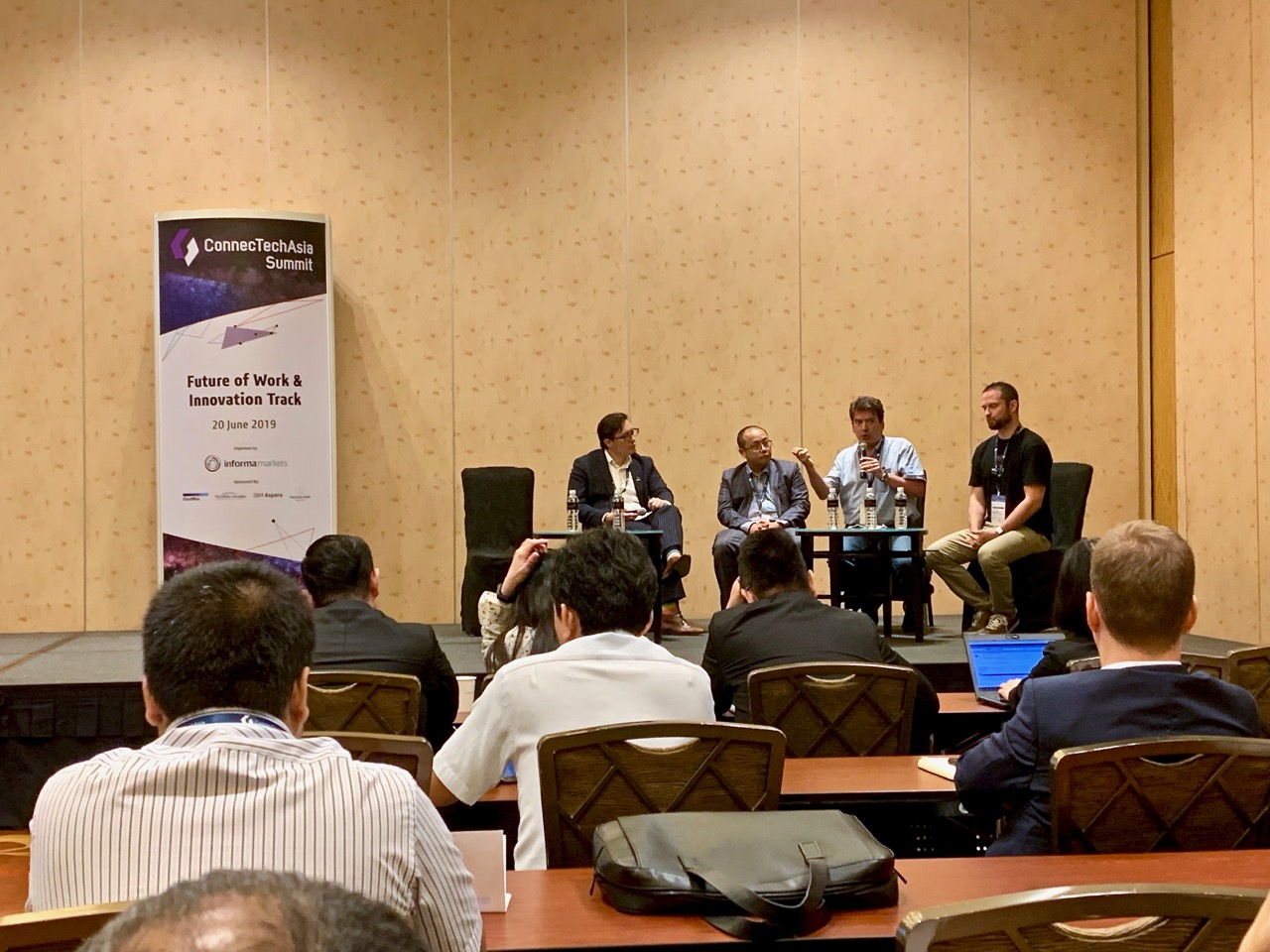 The country pavilions at NXTAsia were also interesting, it's good to know and learn more about different technological developments and services in various countries/states, I visited Korea Pavilion and State of Victoria, Australia pavilions and viewed some of their innovative technology products and services.
There was a particular summit that I attended on 20th June 2019, on Future of Work & Innovation Track, on this particular discussion topic: Crowdsourced Threat Intelligence. I would be sharing more on this topic in another article! Thanks to ConnecTechAsia, I managed to link up and have a very fruitful and informative fireside chat with Uppsala Security on cybersecurity and blockchain!
BroadcastAsia
This would always suits me since I run a small proprietorship photography business, the range of photography, cinematography and broadcast showcases suited my scope of business. I visited the booths of Canon, Sony, Zhiyun, Fujifilm, Cathay Photo, SLR Revolution (for Boya) and Accedo TV.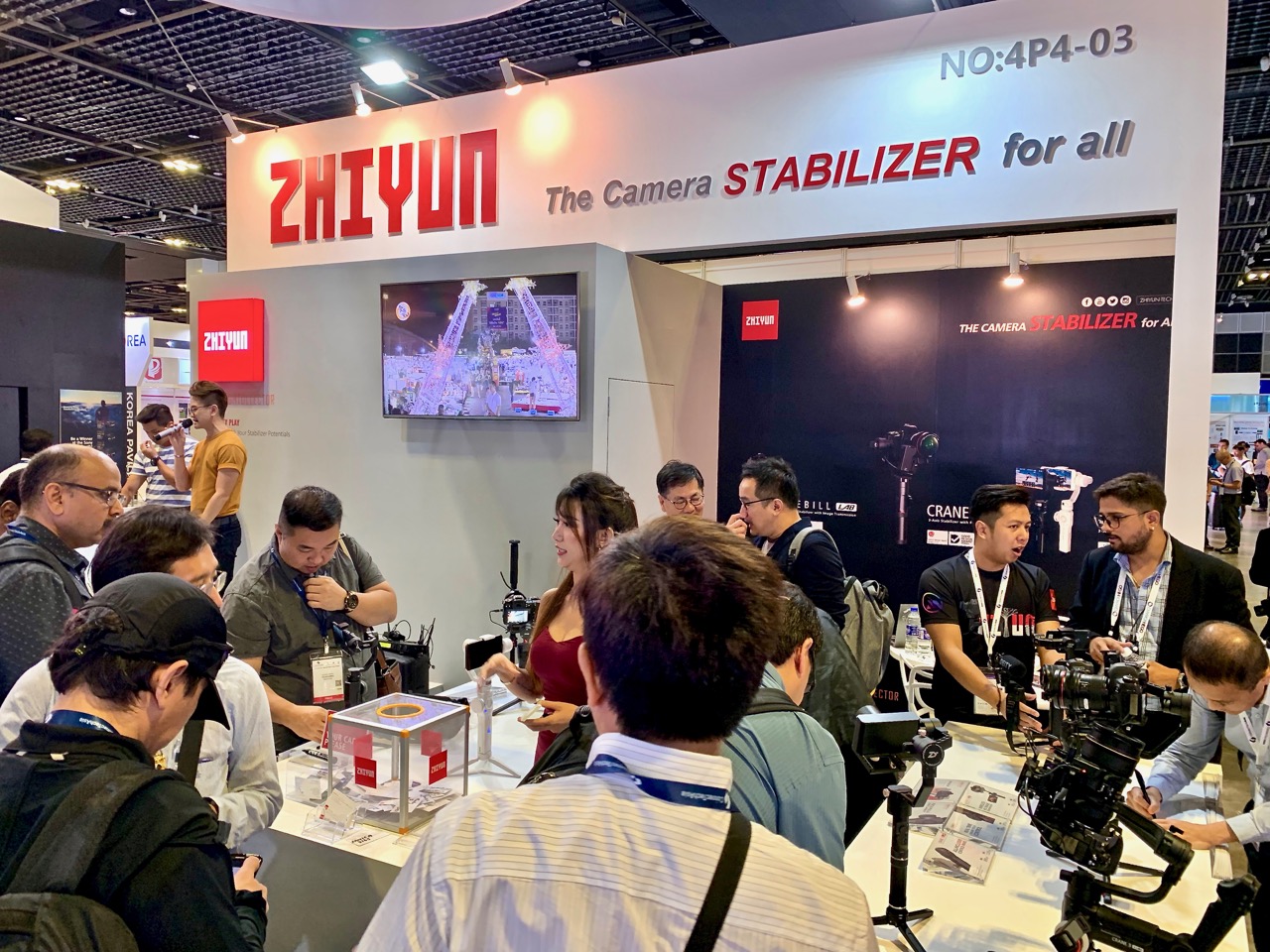 Key highlights and announcements from ConnecTechAsia 2019
There were a number of key highlights and announcements coming out from ConnecTechAsia 2019, I would share them below from the press release information received:
5G and Smart Cities
At ConnecTechAsia, a Memorandum of Understanding (MoU) was inked between ConnecTechAsia, Smart Cities Network and Smart Cities Council India on 'The Digitally Twinned Smart Cities Initiative' on 19 June. This signifies a pioneering regional effort aligned to the United Nation Sustainable Development Goals (UN SDGs) that encourages a proactive, innovative, and entrepreneurial approach towards the creation and development of Digitally Twinned Smart Cities from participating countries. The MoU covers the planning, design, construction, operation and maintenance of Digitally Twinned Smart Cities, and several cities in ASEAN and India are set to come on board.
Notable product launches
– OTSAW's O-R2 indoor autonomous security robot
– Solustar's VAL II, its smart concierge robot that gives a boost to the front-line service industry
Virtual Reality (VR)
Korea's Salin Co. inking a deal with Singapore's Green Lab to bring its EpicLive VR education platforms to international schools in Singapore and regional Asian countries.
Gaming and eSports
"Esports is driving significant growth for the live entertainment sector, and is also a converging point with other industries such as media, broadcast productions, advertising, and games," says Nicholas Khoo, Co-Founder & Chairman of Singapore's Cybersports and Online Gaming Association. "ASEAN itself has become a significant focal point for the region with a massive uptake of smartphones and rising income levels. With emerging technologies such as 5G, VR and IoT there is a lot of potential for esport's further growth and expansion, which is also bringing about massive opportunities for the world's largest brands."
* Information via press releases from Informa Markets and Omnicom Public Relations Group *
Overall, I had an interesting time, visiting different booths at ConnecTechAsia, networking with some of the companies, hopefully, it would be beneficial for me on both fronts of B2B/Enterprise technology writing and photography business (both still photography and videography).
There were 38,000 attendees and 1,700 exhibitors over Marina Bay Sands and Suntec Singapore during ConnecTechAsia 2019. Due to the big scale and size of CommunicAsia, BroadcastAsia and NXTAsia under one roof of ConnecTechAsia, I was only able to cover topics closer to what I have been covering over the past few years.
Keep a lookout for some of my upcoming articles from my coverage of ConnecTechAsia 2019, from my visits to some of the booths and having a chat with them.
ConnecTechAsia returns from 9th to 11th June 2010 at Marina Bay Sands Singapore. Do mark the dates down on your calendar!