Jabra, a world leader in personal sound as well as office solutions, recently announced their fourth generation true wireless earbuds – Jabra Elite 75t. At the media event held in Singapore, we had the opportunity to learn, know and have a close up view, feel and touch on the Jabra Elite 75t.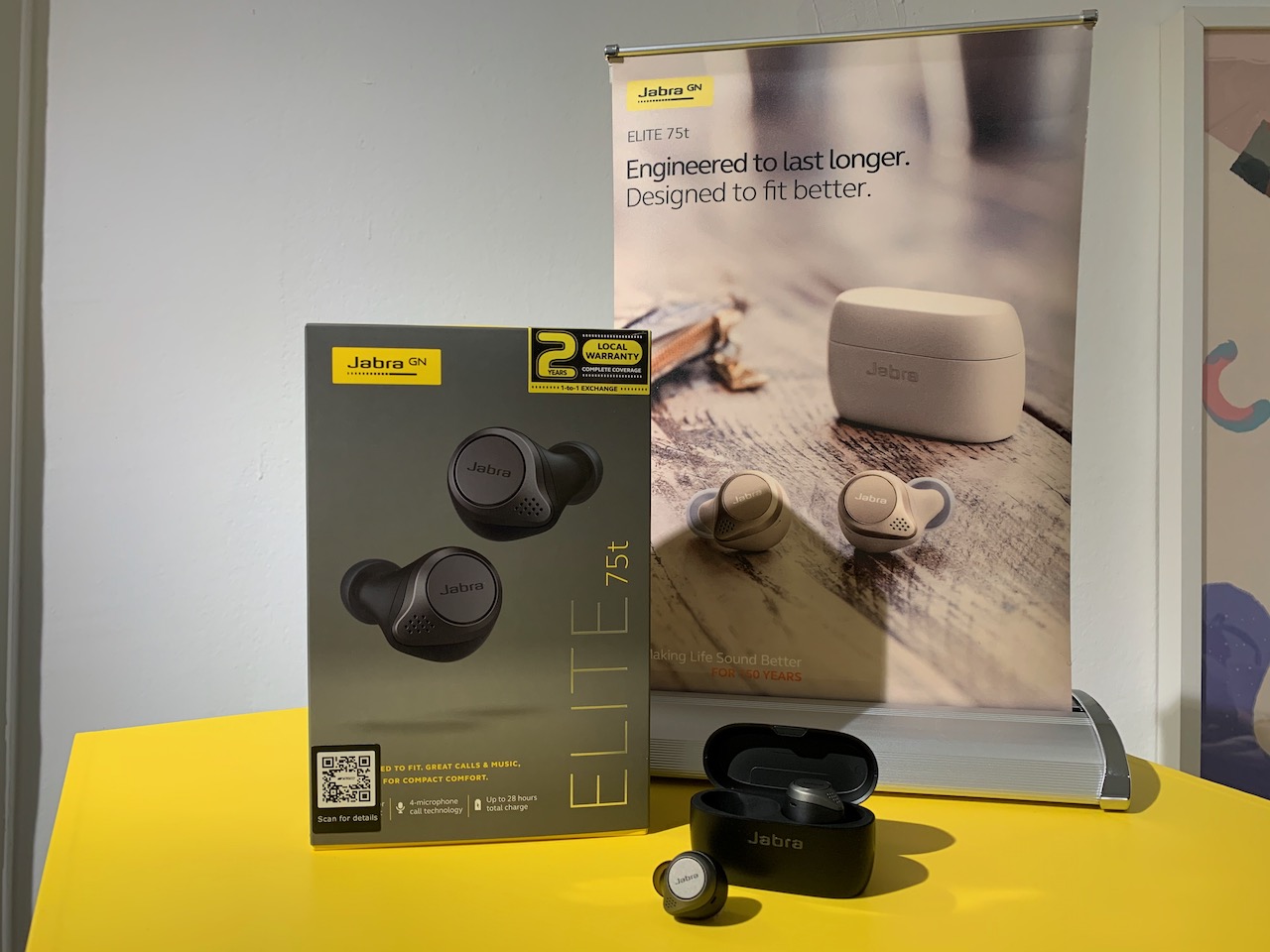 I personally have reviewed the Jabra Elite Active 65t in 2019, therefore I have experienced and have some knowledge, capabilities and features of the Jabra Elite series earbuds. Jabra sound quality and clarity is never a doubt, along with their technology and connectivity built inside their earbuds. When I saw the Jabra Elite 75t, it is smaller and lighter, for both the earbuds and charging case! That's a significant improvement and the Elite 75t looks more sleek and aesthetically better looking.
Xuanling Lu, Jabra's Regional Product Marketing Manager for Asia Pacific, said, "We are excited to introduce the most comfortable and long-lasting addition to our award-winning Elite range of true wireless earbuds in Singapore. The Elite 75t is a result of our dedication in listening and catering to changing customer needs for an elevated and truly wireless earbud experience. On top of delivering premium sound, the Elite 75t delivers smaller, better fitting earbuds with longer battery life."
Inside this Elite 75t, this pair of earbuds leverages on technology from their sister company GN Hearing to reduce power consumption while able to maintain strong device connectivity. One key feature of the Elite 75t that would attract the attention of earbuds owners would be their design, specifically designed to provide enhanced comfort through their optimal earbud shape and size. They are ideal even for smaller ears, their ergonomic shape makes them comfortable, fitting without worry of dropping out in the activities that the user may be engaged in.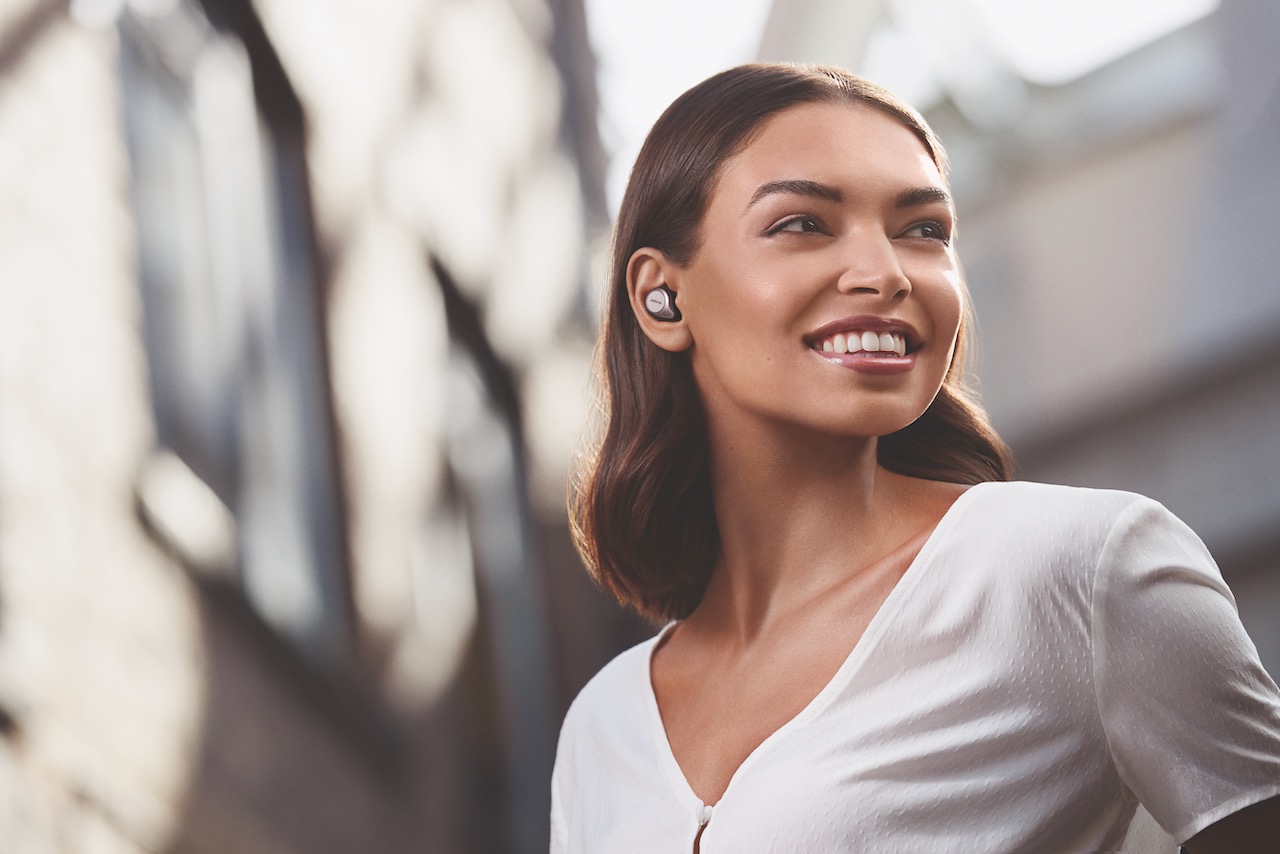 Photo courtesy of Jabra (Singapore)
Understanding key user needs and delivering them
We human beings are all unique and different, our ears are no exception. Jabra developed a comfort and fit simulation model based on thousands of ear scans from global users to determine the most optimal 3D shape and size, that fits into our ears comfortably across different groups of users. Along with this simulation model, more data were also collected on users insights, needs and preferences on what constitutes a true wireless experience for wireless earbuds users.
Earbuds users demand more battery life, better fit and ease of connectivity. Through the Elite 75t, it offers up to 28 hours of battery life with the charging case and 7.5 hours without. For those in a rush, the fast charging feature which offers 1 hour of playback time from 15 minutes of charging would definitely be appreciated and most welcomed.
Meticulous engineering ensures that the new compact size continues to deliver the fundamentals users expect from Jabra, namely – robust connectivity, durability, ease of use and a superior calls and music experience. Making and taking calls is a great experience with the 4-microphone call technology, enhanced with Jabra's latest noise and wind reducing algorithms. This feature gives users the confidence to take calls even in busy environments like the street or train. Jabra has enhanced the ease of use of the charging case by ensuring easy access and adding magnets.
For earbuds users who wants to have more control and customisation of their music profile, there is the Jabra Sound+ app, this would allow users to choose their voice assistant, customise their music profile with the equaliser, modify how much nearby noise they want to hear (HearThrough), adjust their calls experience, keep track of battery charge, and much more.
Key features and specifications:
• New compact earbud shape tested for comfort and secure fit
• More than 7.5 hours battery life, up to 28 hours with the charging case
• 4-microphone technology for crystal clear calls even in noisy and windy environments
• Reliable true wireless connectivity with no audio dropouts
• Fast charging with USB-C
• Music your way with the customisable equaliser, available in the Jabra Sound+ app
• IP55-rated durability and 2-year warranty against dust and water*
• One-touch access to Amazon Alexa**, Siri® and Google Assistant™
• Compatible with all Bluetooth audio enabled phones and tablets
• The Jabra Sound+ companion app is compatible with iOS and Android devices
Pricing and availability:
The Jabra Elite 75t Titanium Black is now available at S$288.00 from authorised Jabra retail partners. Gold Beige will be introduced within Q1 2020.
For more information, please visit: https://www.jabra.sg/bluetooth-headsets/jabra-elite-75t
*** New Update! Gold Beige now available in Singapore ***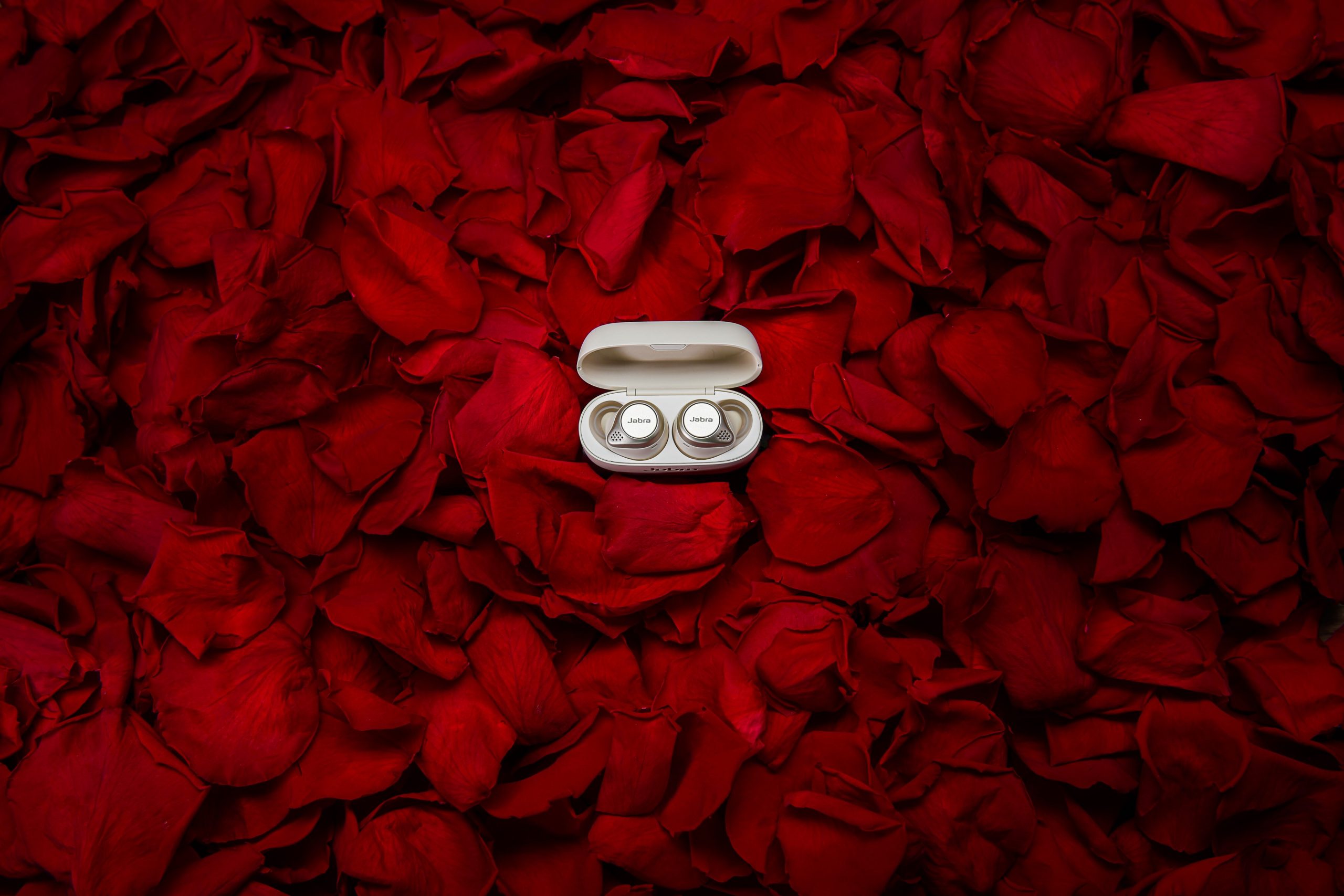 The Gold Beige Jabra Elite 75t is now available in Singapore! Just in time to get this as a Valentines' Day Gift for your loved one, other half! Why settle for the usual box of chocolates or bunch of flowers when you can be unique and get your loved one something they'll use and love everyday?
Tap into your unconventional side and forget the rose buds, it's all about the ear buds this year.
Jabra at CES 2020
At the recent Jabra Elite 75t event in Singapore, there were two new products from Jabra that were announced at CES 2020 making their presence felt, seen and touched by visitors to the event. They are the Elite Active 75t and Elite 45h, coming soon to Singapore, keep a lookout!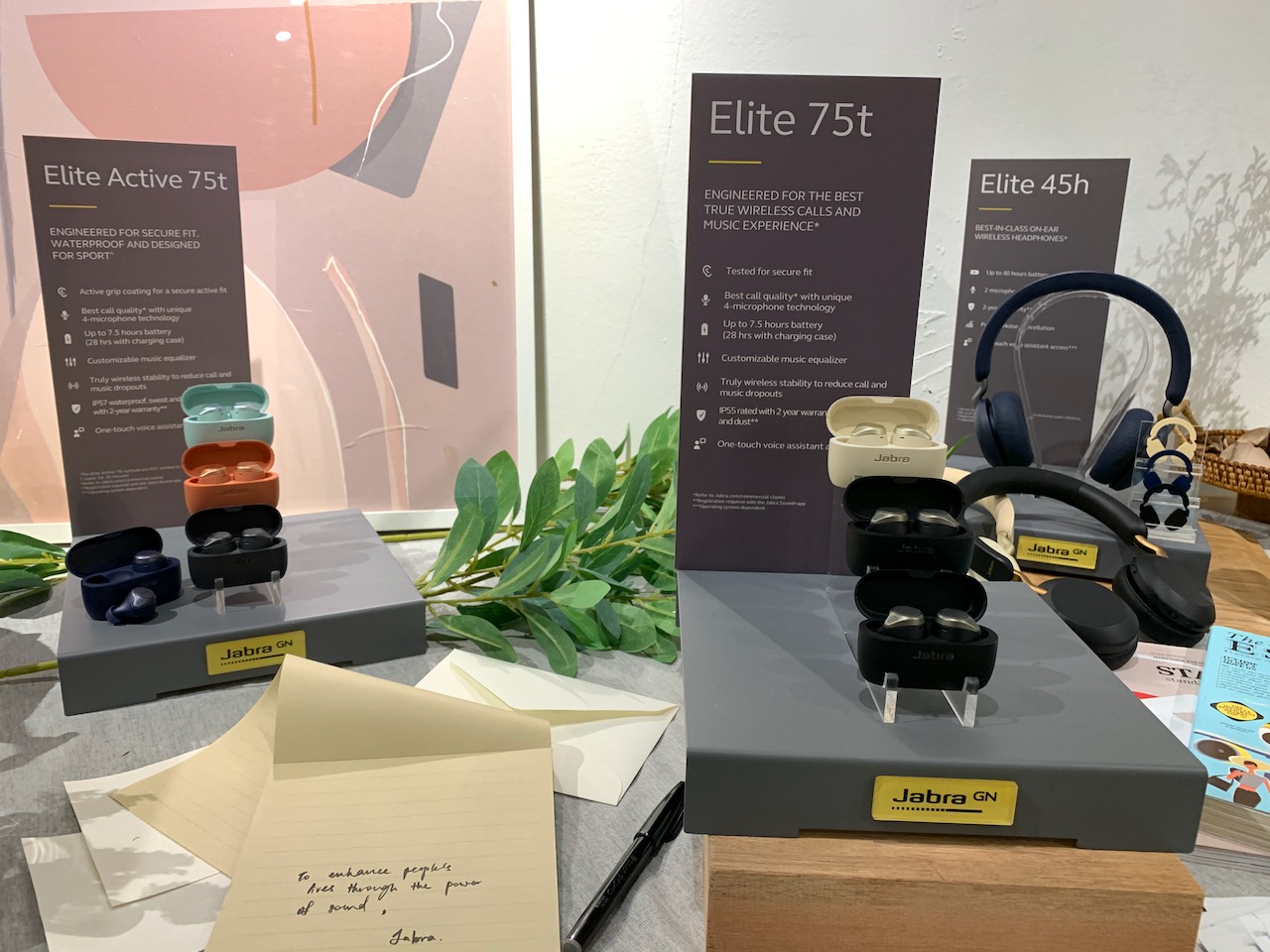 Let me share with you more information on the two new upcoming Jabra products below:
Elite Active 75t
The Elite Active 75t is the active lifestyle edition of the recently announced Elite 75t earbuds. Like the original, the Active version brings the same great calls and music that is now expected from Jabra but optimised for work-out and fitness use. The Active edition is enhanced for durability and is the latest in Jabra's winning portfolio of true wireless earbuds. 
Key features:
True wireless waterproof earbuds made-for-active lifestyle with an ergonomic fit providing optimal noise isolation

22 per cent smaller compared to the Elite Active 65t

Up to 7.5 hours battery life that extends up to 28 hours with the charging case

MySound – individualised audio based on user's personal hearing profile (Q2, 2020)

MyControls – individual use of earbuds and programmable buttons (Q2, 2020)

Active grip coating for a secure active fit

Waterproof, sweat and dust resistance with 2-year warranty
Elite 45h
The Elite 45h is engineered to be the best-in-class on-ear wireless headphones. It has an incredibly long battery life of up to 40 hours on just one charge, with large speakers that deliver a superior music experience.
The Jabra Elite 45h boasts a light, comfortable design that is sleek and stylish. Crafted from premium materials, the lightweight headband and soft oval ear-cushions mould to your ear for added comfort. The headphones provide a comfortable and immersive sound experience that were built to withstand the hustle and bustle of daily life.
Key features:
Jabra sets a new standard for headphones in the below USD100 category

Battery life of up to 40 hours and ultra-fast charge of 8 hours in only 15 minutes

2-microphone call technology for crystal clear calls

Compact, foldable and lightweight to support mobile lifestyles

One-touch access to voice assistants

First product in Elite range to feature MySound to personalise music experience
* Information courtesy of Jabra (Singapore) and GLOO PR *