Jabra announces PanaCast 20, an AI programmed enterprise-grade personal web camera. This is designed for the busy executive in a new future of work environment, seeking effective communication in a new era whereby video conferencing is the new norm for business meetings.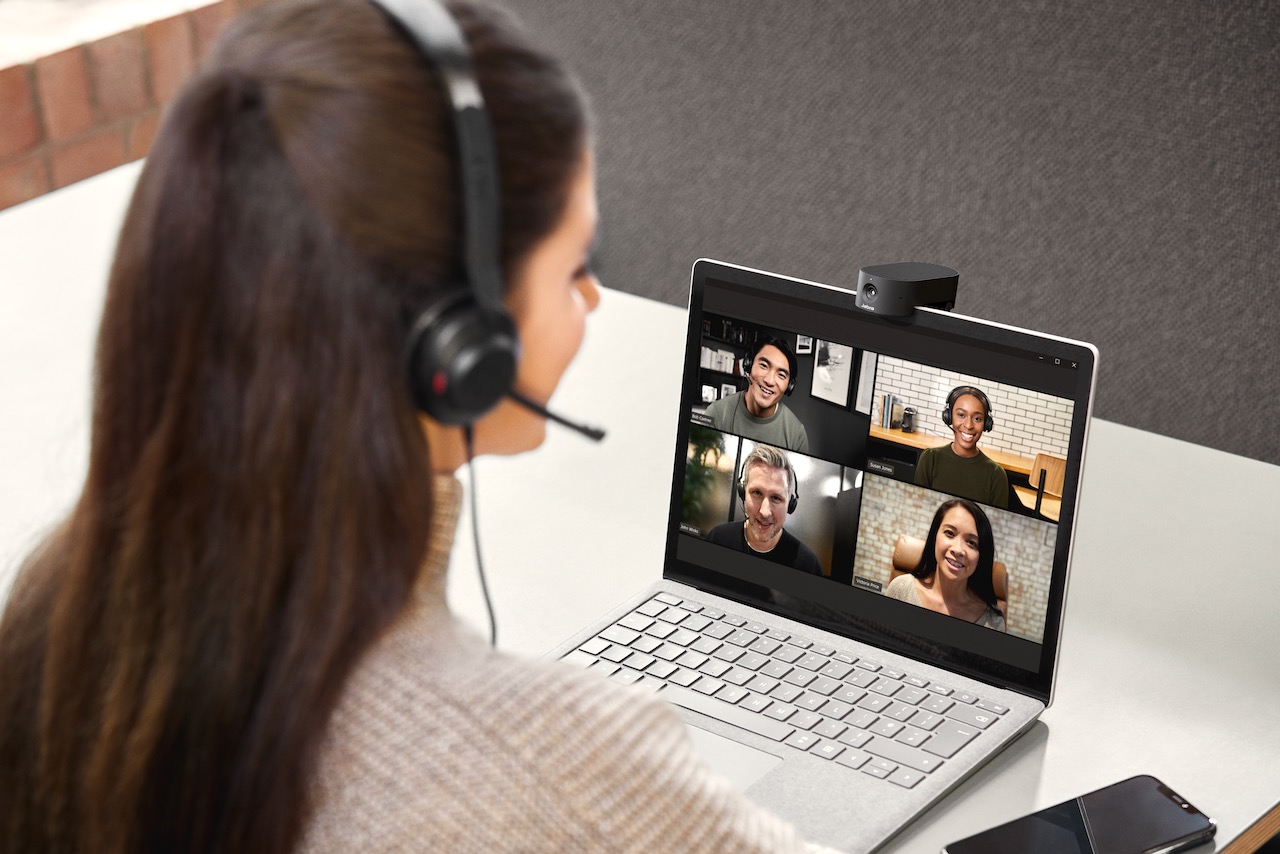 The hybrid future of work is here, we might be looking at a mix of working in office, working from home/remote working. This would also mean video conferencing is going to become a staple of today's work life and future work life too. Video conferencing tools are technological devices that executives use, hold great power over their work efficiency. The Jabra PanaCast 20 is just that tool, as its artificial intelligence-driven (AI) imaging software helps relieve the video fatigue that professionals experience due to attending numerous virtual meetings. The Jabra PanaCast 20 automatically makes necessary adjustments so they can focus on delivering their presentation.
With zero delays, smart lighting optimization, AI automated focus and Picture in Picture mode, the Jabra PanaCast 20 is a powerful device that delivers excellence in one camera.
Unlike any other video conferencing device on the market that clips onto the laptop, the compact PanaCast 20 uses a unique triangulation design for easy attachment to the laptop and monitor screens which avoids the risk of damaging the LCD screen. Another unique feature of PanaCast 20, is its compatibility with Jabra Direct, a free downloadable software that lets the user customise the image settings of your PanaCast 20.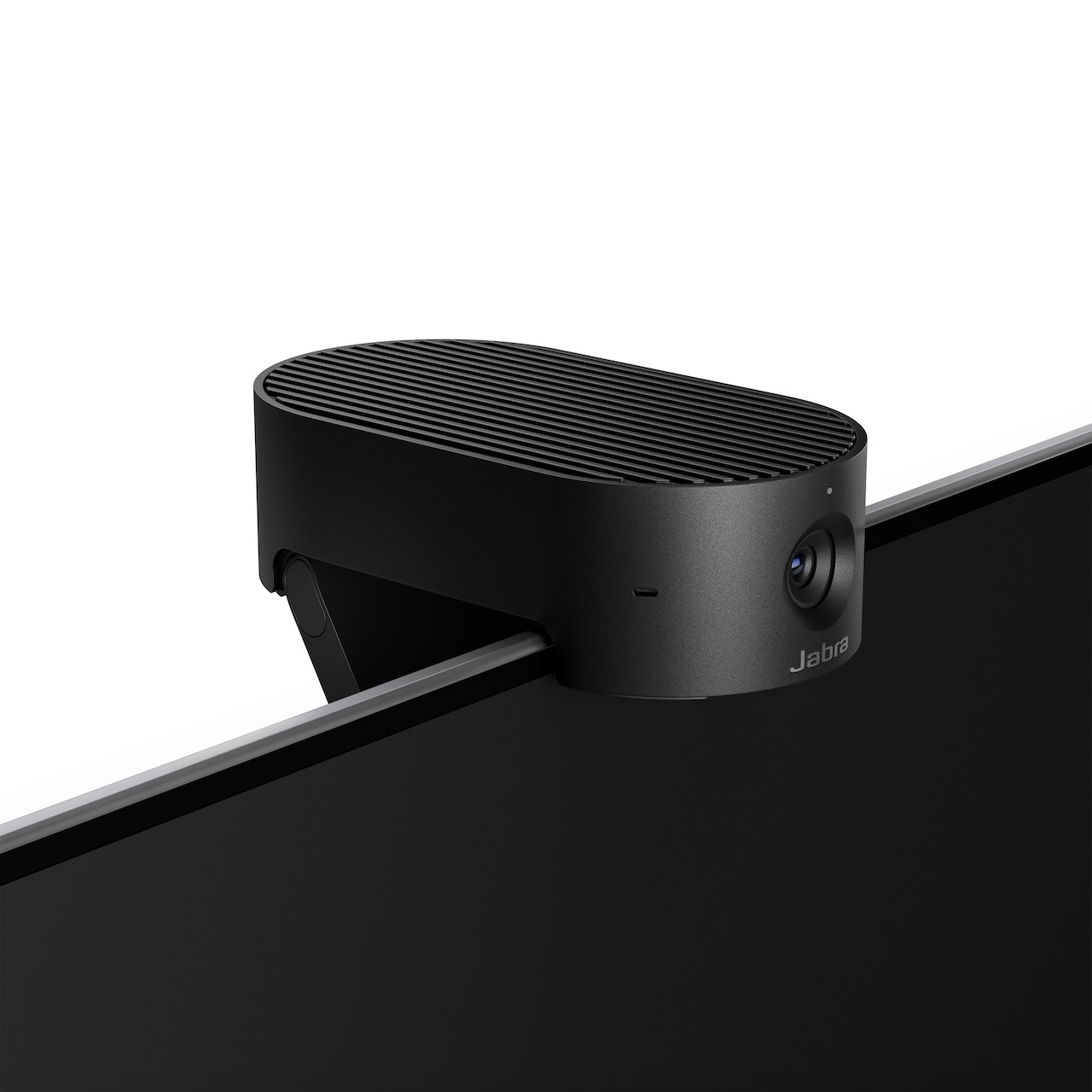 Seamless and uninterrupted high-definition video
The PanaCast 20 uses intelligent technology to provide Ultra- HD video quality without interval disruption so the user can have seamless video conferencing experiences with their business partners, facilitating coherent conversations.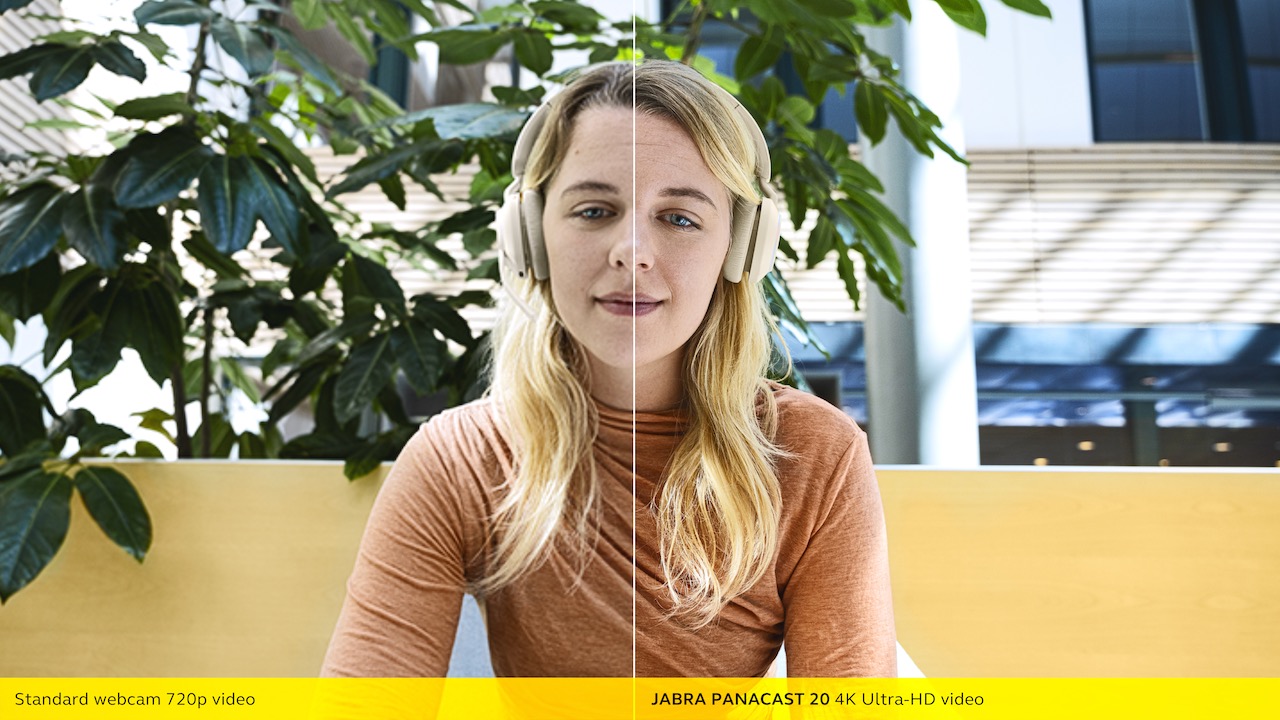 Lighting Optimization – automatically enhances video quality 
The Pana Cast 20 is embedded with Jabra's smart lighting optimization to ensure the user looks best in every single video conference. It automatically analyses the environment and adjusts the video quality to adapt to poor lighting. Therefore, the on-the-go executive can conduct his or her meeting from anywhere, be in at home, in a café or in the office and still look picture-perfect regardless of the conditions.
Intelligent zoom-in mode – keeps you within of the frame
Along with a 90-degree field of view, Jabra's AI-driven Intelligent Zoom automatically tracks the user's movements to adjust the framing so her or she is always at the centre of the frame. This way the user will always stay within the field of vision.
Picture in picture mode – for convenient product demonstrations
The PanaCast 20 also features Picture in Picture mode which breaks the camera stream into two screens. It allows the user to appear in a video via a small window pinned to a corner of the screen while the AI zooms into the product that he or she is holding. This mode can be used within any unified communications platform, ranging from Zoom to Microsoft Teams Meeting. As such, instead of using two cameras for dual-stream, PanaCast 20 uses a singular camera to produce two screens. This function allows the professional to deliver an impactful presentation to his or her audience, allowing them to take an up-close look at the product and have a view of the speaker simultaneously.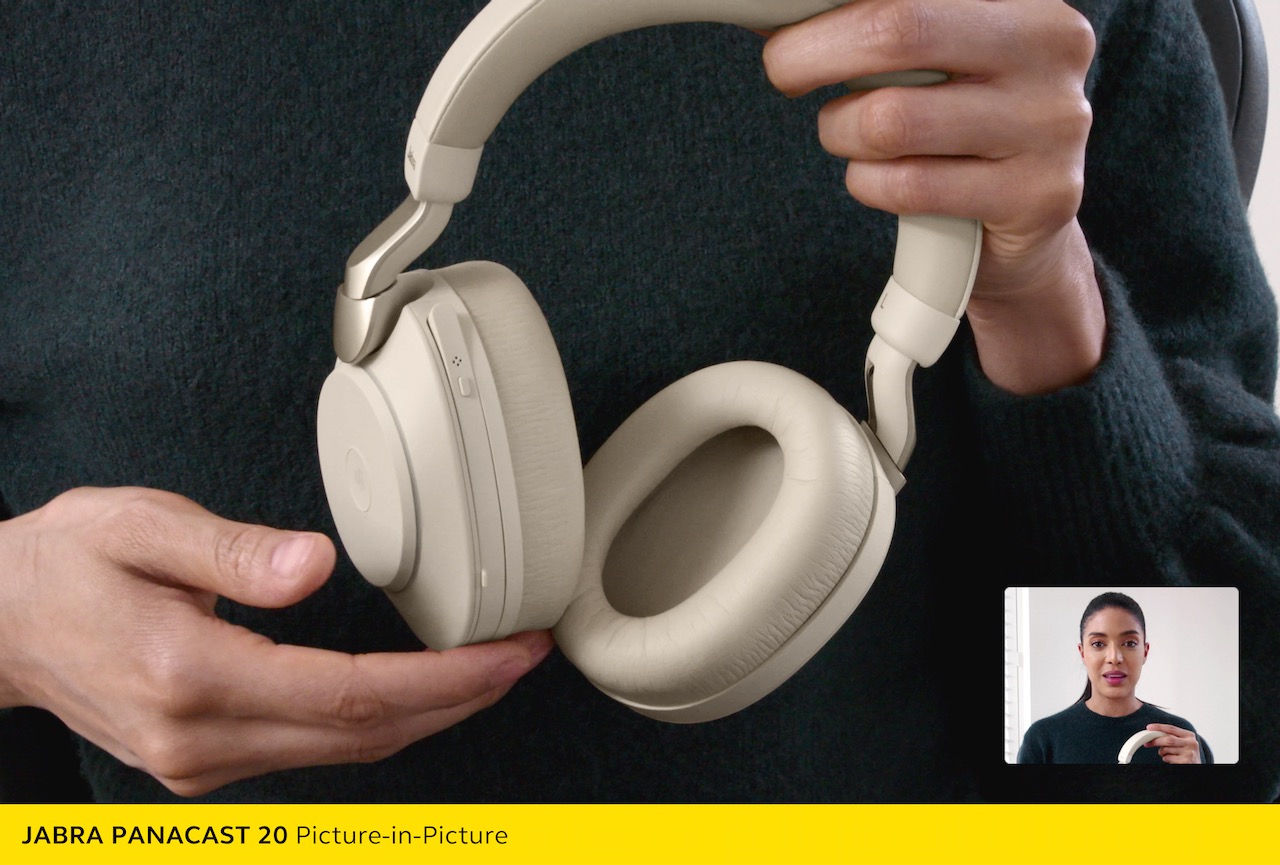 Ultimately, the PanaCast 20 is a plug and play device that can be used everywhere. Its portable size allows the user to bring it around conveniently for easy set-up. The PanaCast 50 is a large video bar that requires a stationary set-up in a room. It is designed to be shared among multiple users for video conferencing. On the other hand, the PanaCast 20 however is meant for personal use.
Therefore, Jabra Panacast 20 is an ideal video conferencing camera whose smart optimization functions and picture in picture mode ensures the executive excels in his or her next business meetings.
Pricing and Availability
The Jabra PanaCast 50 is available from all authorised Jabra distributors and resellers at a retail price of S$511.
For more information on Jabra PanaCast 20, please visit https://www.jabra.sg/business/video-conferencing/jabra-panacast-20 
* Information and pictures courtesy of Jabra and GLOO *