Targus Bluetooth Wireless Keyboard Review
Tablets, an IT accessory, a gadget, that has taken a huge leap of growth, revolution and an exponential expansion since the arrival of the Apple iPad 1, with many different companies producing their own tablets to rival the Apple iPad and wanting a piece of the big tablet consumer market around the world.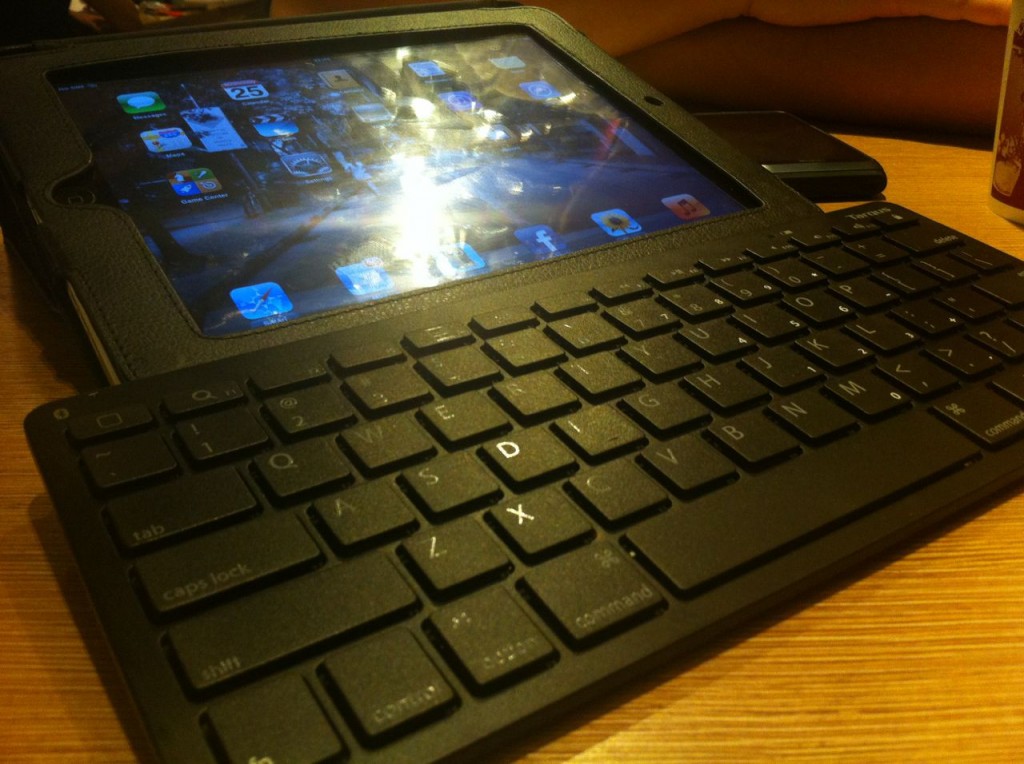 The Apple iPad is one of the most popular (if not the most popular) tablet in the world and there are many accessories available to suit and complement the Apple iPad from casings to stands to external portable wireless keyboards. Today, let me introduce to you, my readers, this Apple iPad accessory that will complement your Apple iPad beautifully – the Targus Bluetooth Wireless Keyboard. The Targus Bluetooth Wireless Keyboard is an ergonomically designed with a tilt to provide additional comfort, thus avoiding strain while you are typing away.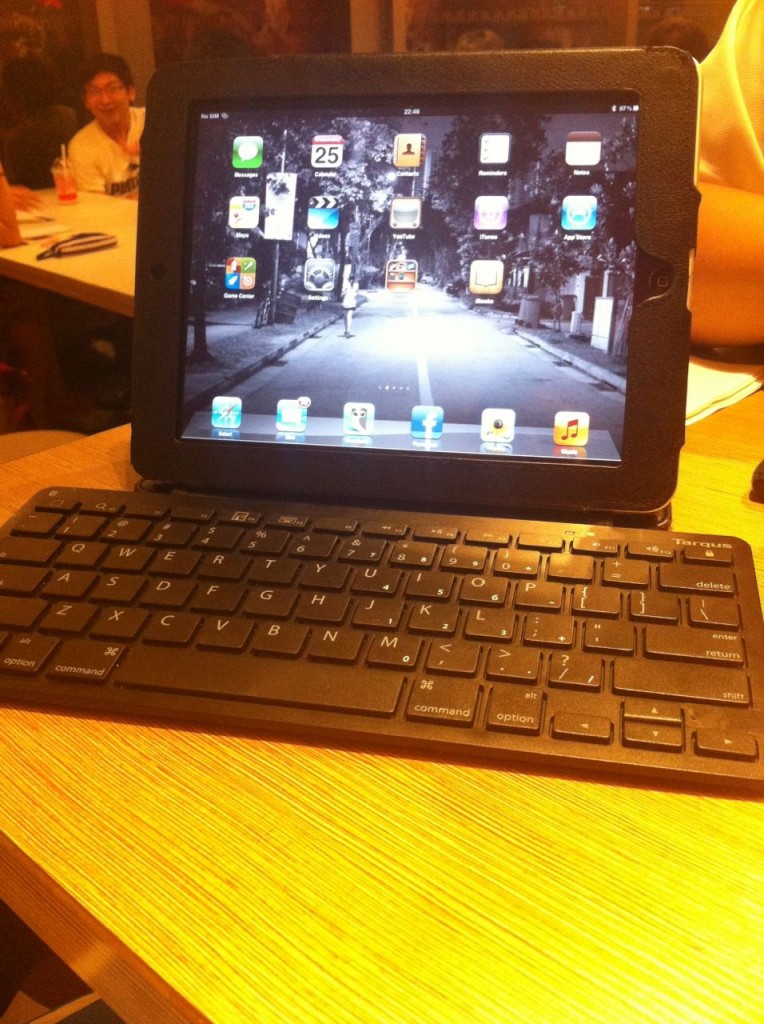 Qn : Why do you need a wireless keyboard for your Apple iPad ? 
Ans : Sometimes, we don't wish to bring our bigger heavier laptops out, we just want/prefer our iPad, yet we might need to do quite a lot of typing and the Targus Bluetooth  Wireless Keyboard is your optimal solution !
How do I find the Targus Bluetooth Wireless Keyboard ? Here's my views –
Pros
– Lightweight & Portable
– Easy to connect via Bluetooth
– Keyboard buttons are firm and types well
– Long battery life ~ up to 7 months of battery life !
– Customised functions for the iPad on the keyboard e.g. F1 is Search , F4 is photo album mode, Lock Screen button on the top right hand corner and Home Screen button on the top left hand corner
– Volume and Video play controls on the keyboard, easy access and usage for playing music, videos and movies
– Ideal for travel or going to cafes when you just want to bring your iPad and this lightweight portable Targus Wireless Keyboard to type and share your stories
Cons
– Need a iPad case stand for better viewing when typing
– Not all the iPad finger enabled functions can be replicated on the keyboard, there are times whereby you will still need to use your fingers on the iPad to get the action done.
The Targus Bluetooth Wireless Keyboard information and details are here –
Colour : Black
BLT SKU : AKB32US-50
UPC: 0 92636 26028 6
Dimensions : 0.70"H x11.25'L x 4.75"W
Weight : 15.2 oz
SRP : SGD $79.90
If you do need a wireless keyboard, the Targus Bluetooth Wireless Keyboard is definitely a worthy consideration, for its portability, lightweight and affordable pricing. More information can be found here on their website !
** Note : The above Targus Bluetooth Wireless Keyboard is kindly sponsored by Digital Hub Pte Ltd **