Today is 31st December 2022, we are now into the last day of this year 2022, soon we will say Goodbye 2022, Hello 2023! Taking this time reflecting year 2022 (technology, business and personal) – Year 2022 in review. A regular feature on my portal/blog, you can read my year in reviews for 2016 Part 1 and 2016 Part 2, 2017, 2018, 2019 and 2021.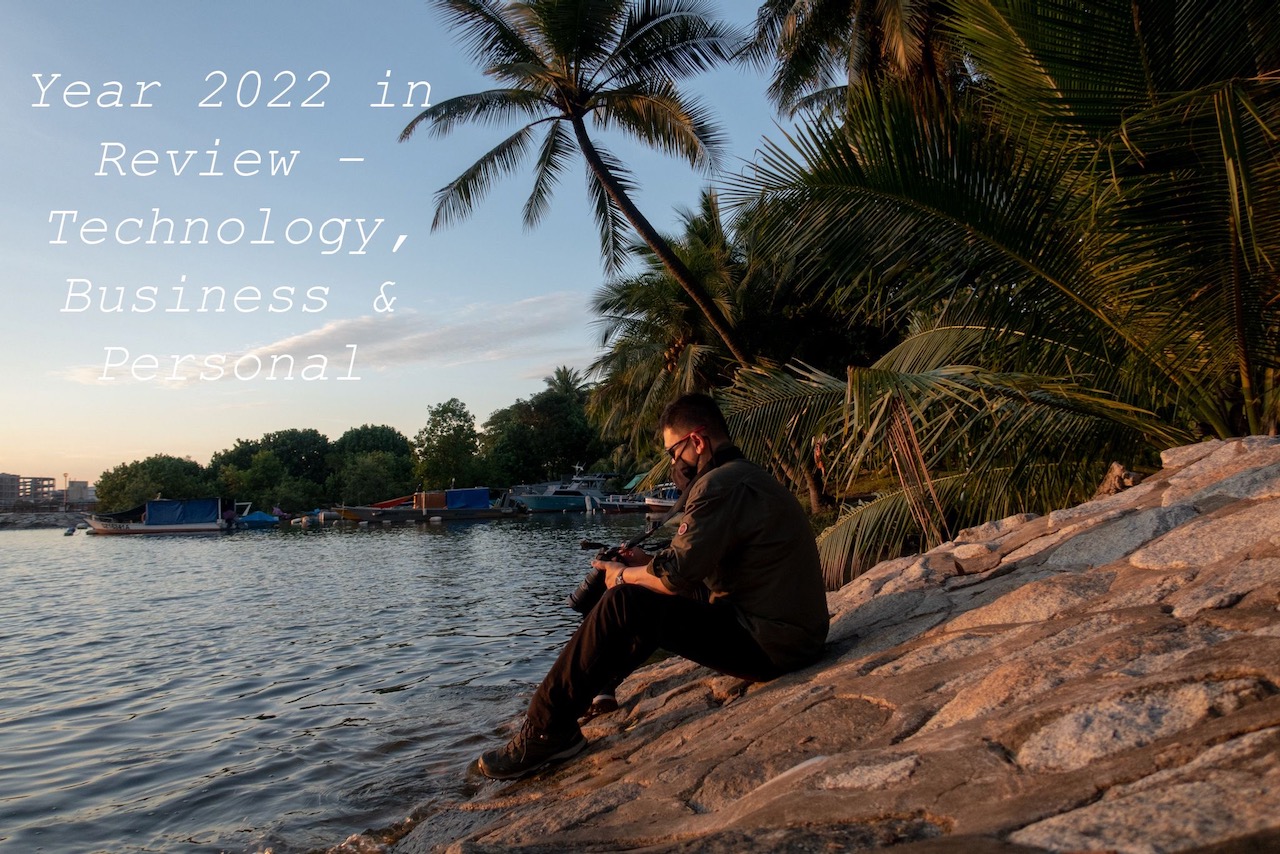 A Recap – Yearly Theme 2022: Onward
My Yearly Theme for 2022 was "Onward", moving into 2022 from 2021, I felt that this was most suitable at the point in time as the world was edging closer towards reopening of the economy and lifting of risk management measures for the global pandemic COVID-19 that impacted us so much from 2020 to around mid 2022.
Technology
Consumer / Enterprise / B2B
Consumer technology media coverage has been a regular and consistent coverage feature for my TGH Technology and Business portal/blog since its inception. On the enterprise / B2B technology sectors, I am gradually and slowly adding more to my overall technology media news coverage portfolio.
I am probably at a stage whereby I can only handle so much media news coverage workload on my own. Although I tried to cover and publish technology media news regularly, I found it harder to do it on a consistent and regular basis, my publishing pace kind of dropped in Q3 2022 onwards.
How would I be able to manage my consumer / enterprise / B2B technology media news coverage better? A closer working relationship with brands and PR agencies would be the best way moving forward.
StartUps
I have always been interested in the startups scene since I started learning more about this sector when I entered into enterprise / B2B technology sector at technology conferences and exhibitions. This year 2022 wasn't too bad in my startups coverage, considering that there weren't any physical in attendance conferences/exhibitions for the past 2.5 years.
When Singapore gradually reopened her doors and risk management measures from around the half year mark, the meetings, incentives, conventions and exhibitions (MICE) were taking this opportunity to make a push to return back to face-to-face networking events.
During this period, I met and chatted with a few startups. Moving forward in 2023, I would look at covering specific sectors in the startups community.
Future of Work
The future of work has been in the limelight for the past 2.5 years (and still counting), accelerated by the onset of the global pandemic situation in 2020 forcing us to work from home. A hybrid future of work is probably going to be the norm moving forward, even as businesses and organisations are  gradually returning back to working in office, they are also adjusting and adopting their own rules and working styles in a hybrid future of work environments, giving rise to new gadgets in communications and work for both office and remote.
How would the Future of Work change in the years to come? There is an area that I am planning to explore more, from both technology and human resources perspectives.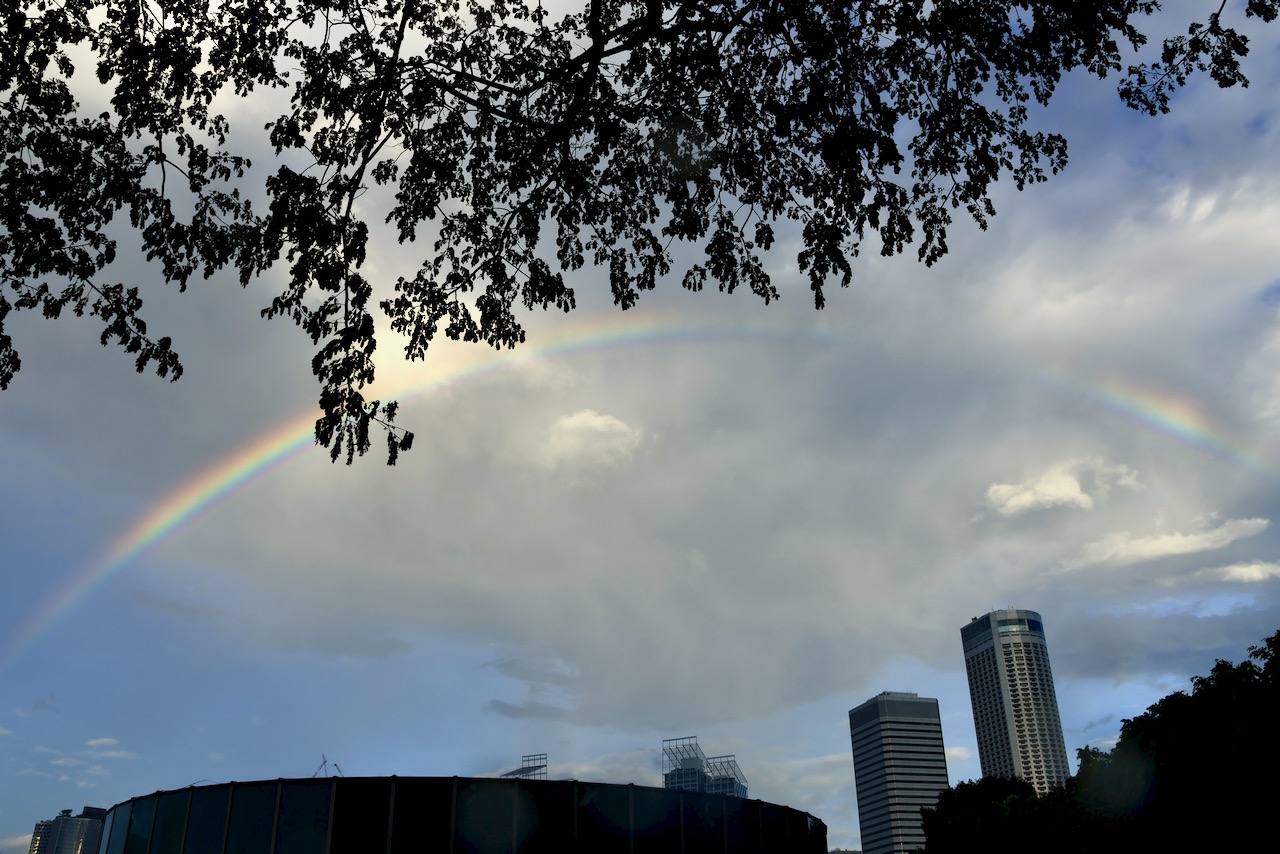 Business
Social Media Marketing / Digital Marketing
An area that I was planning and I did expand into, social media marketing/digital marketing didn't take off as I thought it would be for me. Another set of big business and life lessons learnt from this hiccup, how would I change and approach this business segments in a new financial year 2023?
It's back to the drawing board again, back to reality, back to basics and start from scratch again.
Future of Social Media and Trends
Have you asked yourself how you feel about using social media nowadays, as compared to 5 to 10 years back? How much has social media changed over the years? How much has you changed because of social media platforms and usage over the years?
The future of social media and trends are areas that I always observe closely though, on both professional and personal basis. For those who are on Twitter, the recent saga with the new ownership has caused quite a bit of upheaval, concerns and thinking, what would happen to this platform in the near future? As a avid heavy user on Twitter, as compared to the other social media platforms that I am on, that got me thinking a lot, finding alternatives to Twitter platform and how I would do my engagements and networkings differently.
Social media trends are changing and evolving, while the current media landscape is dominant and favours videos, we might be seeing a new video era, it's like version 2.0. The other areas of interest would be Web3.0 and a return back to analogue or basics as we could be getting more tired of social media.
I would talk more about future of social media and trends in another article sometime down the road.
Other Business Interests / Reopening of World Economy
Beside working on social media marketing/digital marketing, I was on the lookout for other business interests. There were some preliminary thoughts on some sectors, still a lot more homework to be done before making any major moves. With a new set of uncertainties coming in Year 2023, I have to be more cautious.
The world economy reopened in 2022 with the lifting of risk management measures and borders in many countries worldwide, bringing back the much missed business trades, movement of people, revival of the travel and tourism industries. It's not an exponential climb back, it's slow and gradual, probably with some dips here and there.
Dark Clouds/Challenges looming ahead in 2023
In this year 2022, just when the world is relieved and happy to be recovering, reopening and moving away from this global pandemic that turned the world upside down for the past 2.5 to 3 years, the world economy is facing a new of economic challenges (high inflation with a recession looming over us) and political instabilities in some parts of the world.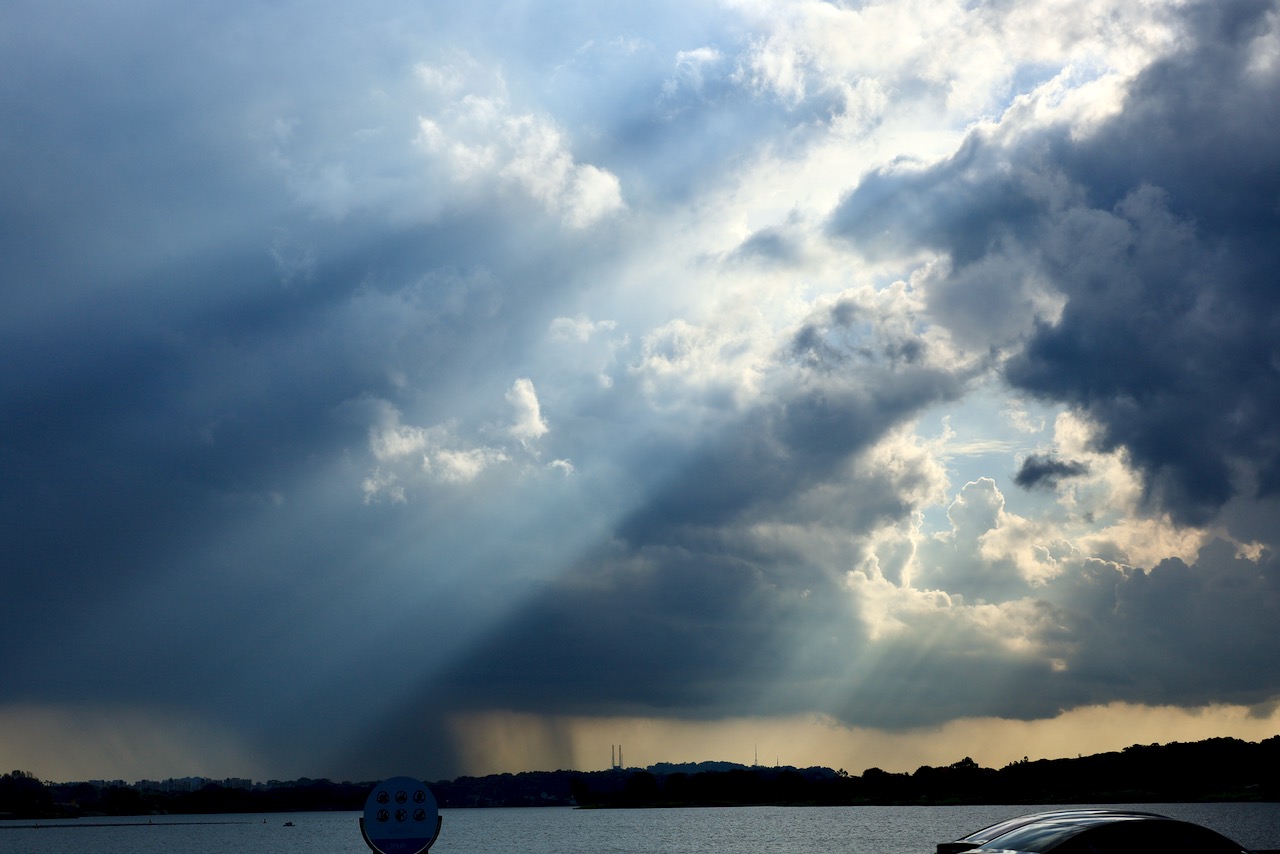 Personal
Recovery from an uneventful down time in 2021
A few uneventful events got me spiralling down into a rabbit hole in 2021, it took me a while to get myself out of that situation, allowing me to enter 2022 with a clean slate of mind, personal well-being and mental health.
JOMO versus FOMO
JOMO = Joy of missing out, FOMO = Fear of missing out. The world of social media in recent times had been getting more messy and complicated, oversharing, excess showing off, all wanting fame, likes and first to post/share.
There was a time when I was FOMO, however I got so delusional on some aspects of social media, even though I am still actively using social media platforms, just more selective. I am moving into JOMO mode.
Maybe JOMO would free me up from those shackles, allowing me to concentrate on honing my craft, creativity and writing even further and better, as a writer, a visual storyteller.
There were still struggles
I am not going to paint a beautiful scenario or picture, like people posting on their FB or social media platforms, smiling, enjoying life and living a fun and exciting lifestyle.
There were still struggles over the whole year 2022, hidden away from social media. Not many people or nobody can really know what I am going through.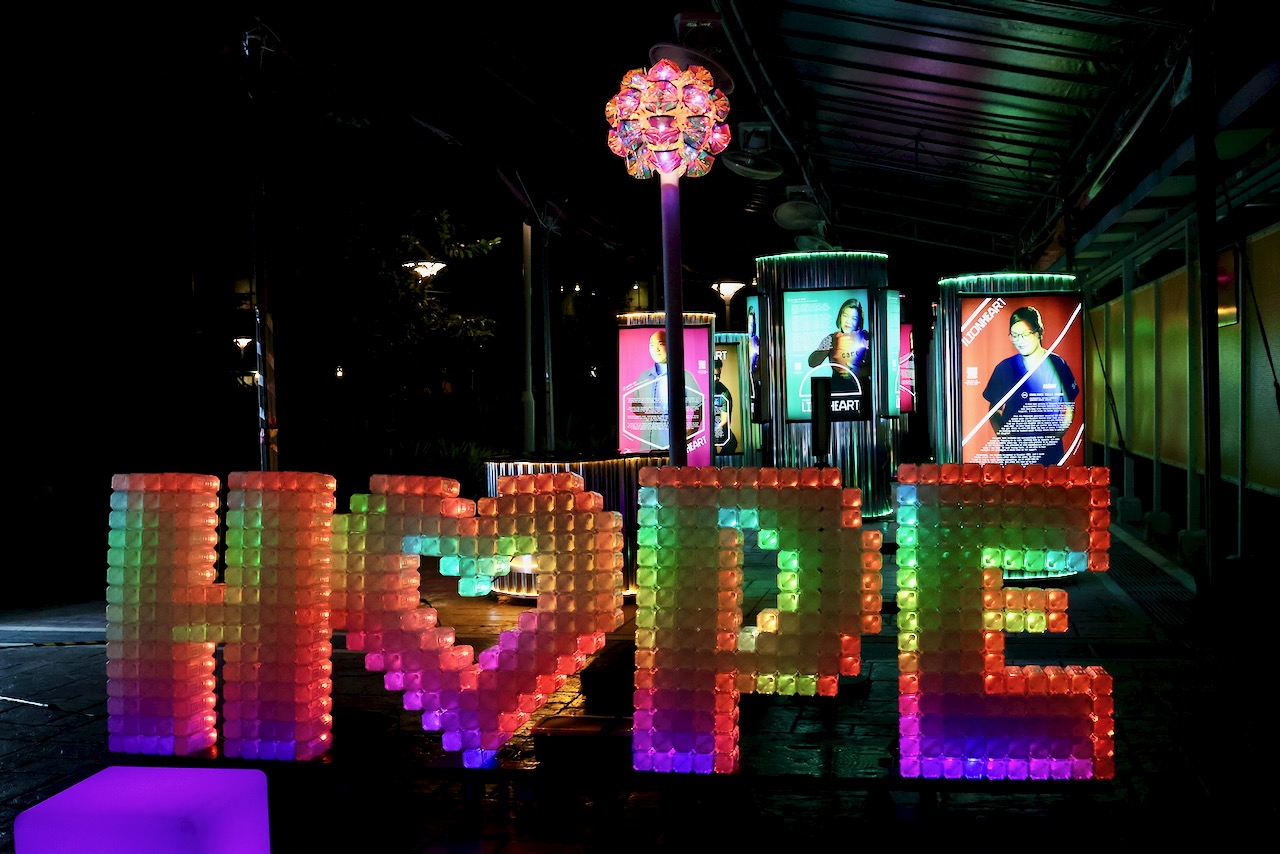 Year 2022 Theme: Onward vs Year 2022 in Reality
Year 2022 in reality was definitely Onward for me, even though the economy wasn't giving us a smooth and easy recovery, I have to ride out the usual ups and downs like the rest, even as the world economy is working towards reopening and returning back to a more normal living of pre-pandemic days.
Last But Not Least
Reflecting Year 2022 in my technology, business and personal segments is just one half of my equation of my Year 2022 in Review. The other half of my equation of my Year 2022 in Review can be found here in this article: Reflecting Year 2022 (Photography | Travel) on my TGH Photography and Travel Portal/Blog.
I would like to say a big Thank You to the various technology brands and PR agency folks that I worked closely with in Year 2022, to my readers for their utmost support for this year. Keep a lookout as my website is marking a 15 years milestone in January 2023!
Wishing you a Happy New Year 2023! Good luck and all the best in the new year ahead!