Singtel CNY – Don't Worry, Be Hoppy!
Chinese New Year (CNY) 2023 is just round the corner, we would be ushering and welcoming the Year of the Rabbit on Sunday 22nd January 2023. Singtel is celebrating CNY with everyone with the release of CNY festive film titled, "Don't Worry, Be Hoppy!", pointing towards the incoming Year of the Rabbit and how quick-footed technology helps bond people and enriches their modern digital/social media lifestyles – from seamless content streaming to e-gaming. This year's festive CNY film also highlights Singtel's commitment to provide prompt, quality service to customers which serves as a key differentiator of its services.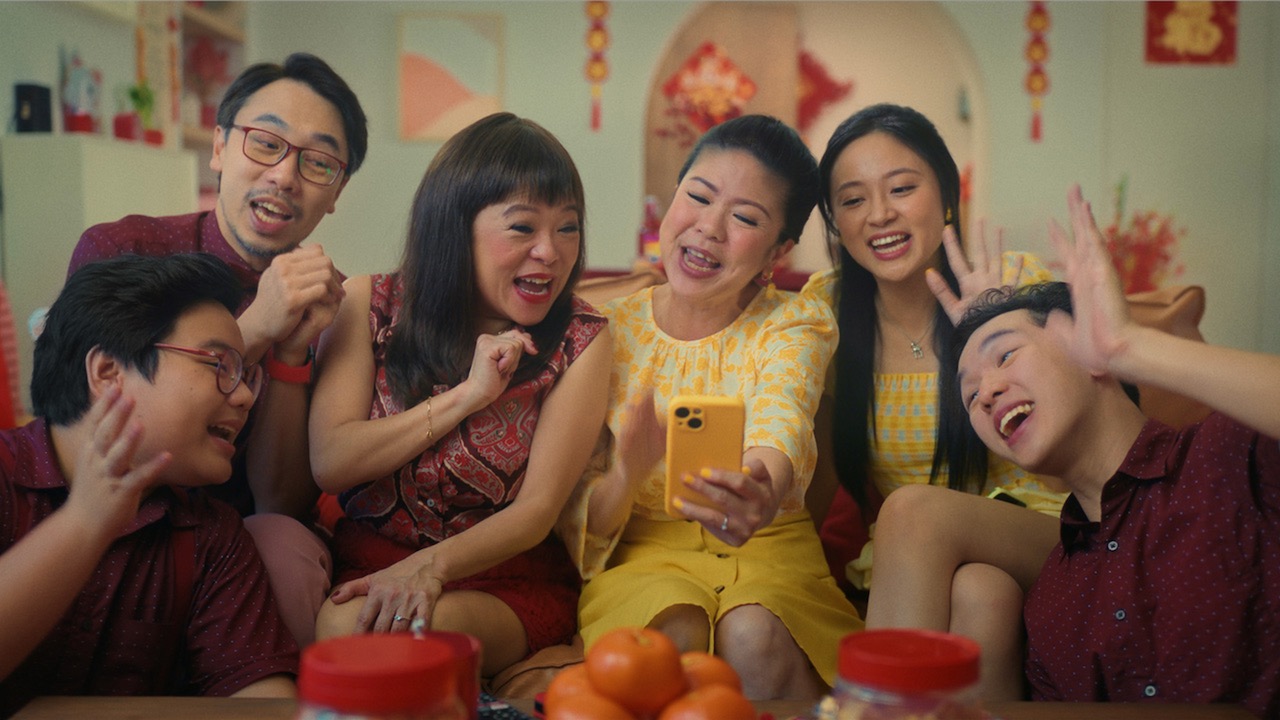 Before we go into this year's Singtel CNY festive film, do you remember "His Grandfather's Road", "My Grandmother's House" and "The Hunt for the Lucky Tiger"? They are the previous CNY festive short films produced by Singtel and they have chalked up to over 20 million views to date. The message of strengthening bonds with families and friends over CNY has resonated deeply with viewers who found them heartwarming and meaningful.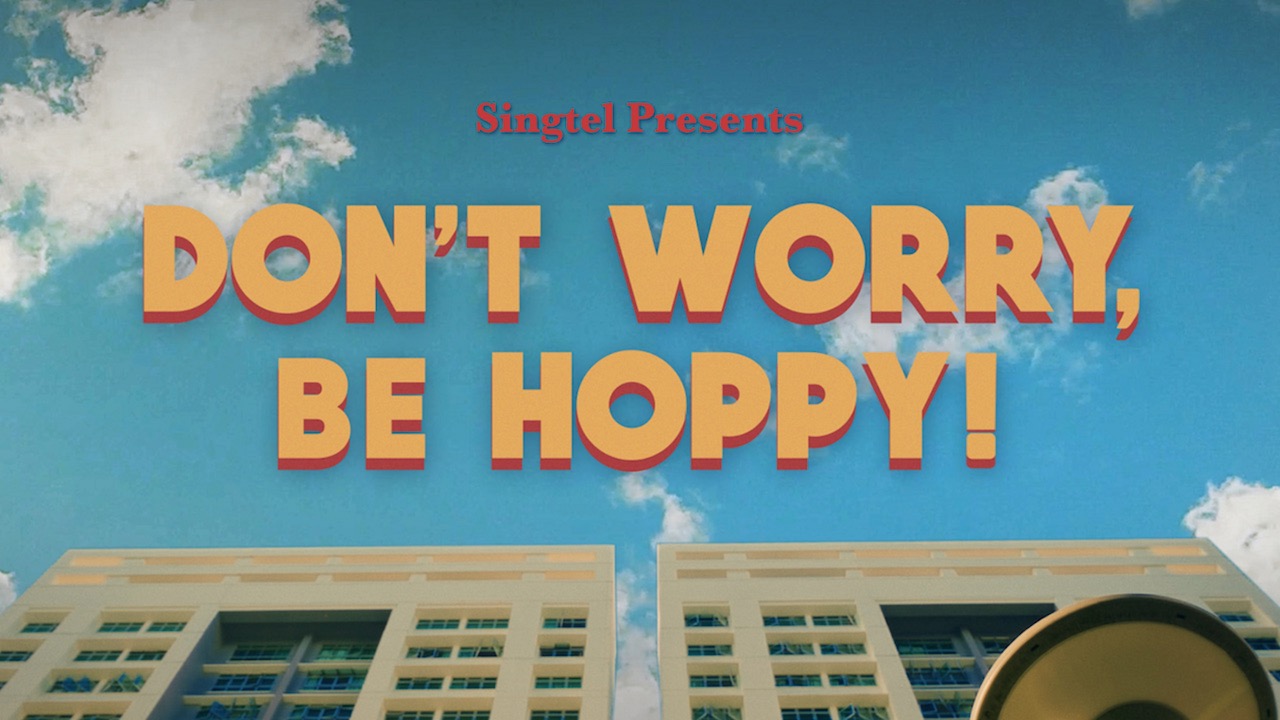 "Don't Worry, Be Hoppy!" is the 4th instalment in Singtel's CNY series featuring the well-loved rival families, the Angs and the Huangs. This 5-minute film retains and sustains the same sitcom-style comedy that we are familiar with from the previous CNY festive short films, starting with both families discovering that they have become neighbours.
As one of the earlier residents, the Angs visit the Huangs, and it takes no time for the mothers to start getting competitive over the size of their television sets, before getting excited over the launch of a new K-Drama series streaming that day. The story takes a turn when the internet connection appears to go down and televisions in both homes go blank. Frantic, the families call their respective service providers for help.
 You can now watch "Don't Worry, Be Hoppy!" short film on Singtel TV and various social media channels!
According to a recent report by IMDA, on how telecom service providers handle consumer feedback per 10,000 subscribers for the months of August and September 2022, Singtel has just 0.25 and 0.14 complaints about broadband services and a very low 0.01 and 0.03 complaints for mobile services in August and September respectively.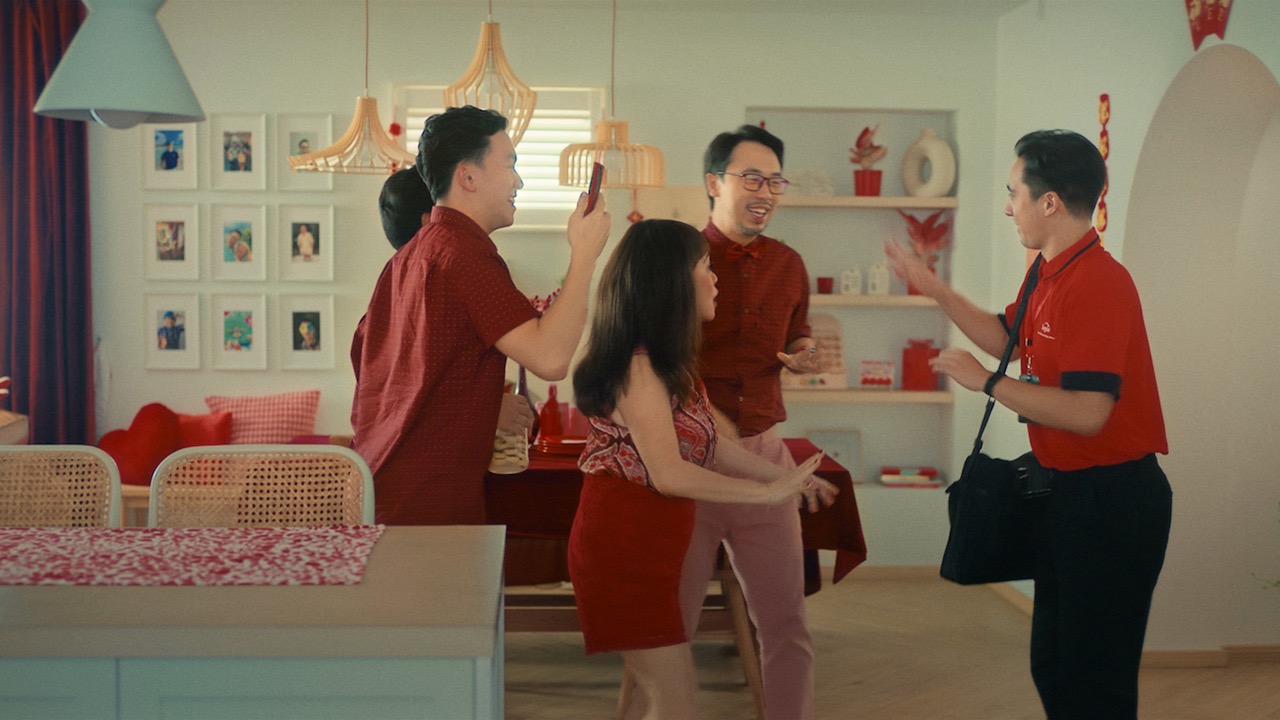 Singtel was also the quickest to respond to calls on its hotline and live chats among the service providers – with customers waiting an average of only 0.77 minutes in August and 0.33 minutes in September. About 86% and 75% of the complaints received through these channels were resolved within the first 5 days from receipt.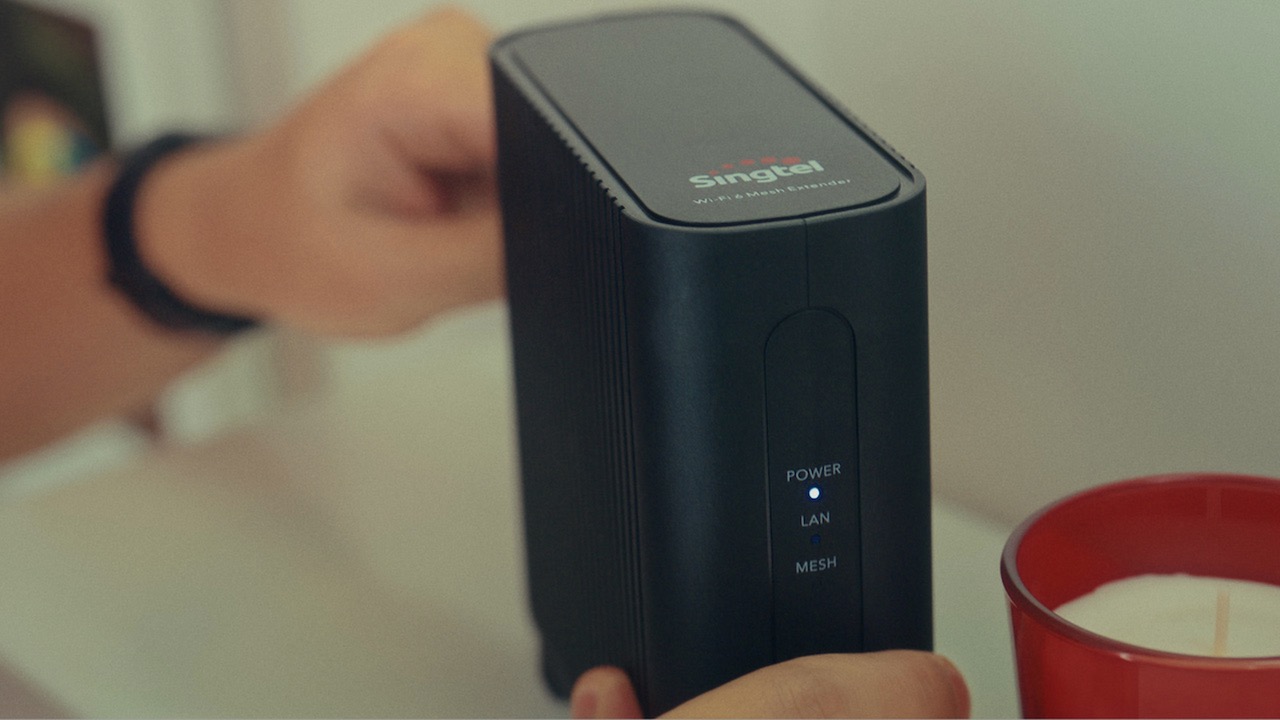 Anna Yip, Chief Executive Officer, Consumer Singapore, Singtel, said, "Customer service lies at the heart of the Singtel customer experience and this film underscores our commitment to providing personalised, empathetic and accessible service to our customers. While the pandemic saw many consumers turn to digital channels for convenience, we know that our customers still value in-person onsite services when necessary and speedy resolutions to their issues and we are constantly striving to deliver to those expectations. We intend to keep investing in our people and processes to deliver a service quality that sets us apart from the competition."
Lian Pek, Vice President for Group Strategic Communications and Brand, Singtel, said, "In today's hyper connected world, technology plays a critical role in connecting people and supporting their digital-first lifestyles. But as played out in our latest festive film, sometimes things don't go as planned and that's where a committed service provider makes all the difference. Customers either rave about great service or complain about bad. So customer service has literally become marketing. Our brand promise is built on the delivery of quality customer service and this is certainly one of Singtel's biggest competitive advantages."
Singtel's festive film is accompanied by a real world look at how Singtel staff have supported customers over the years. Among those featured in a separate short video is Mr Tan Lam Liong, who has been with Singtel for 45 years and heads a team that tests all home devices, such as routers and set-top boxes before they are installed in customers' homes. He also helps with any follow-up issues they may face.
He says, "I love troubleshooting and solving problems. I get a sense of satisfaction when I'm able to resolve a customer's concerns and they are happy."
This behind-the-scenes look at Singtel's customer care team will be released on Singtel's LinkedIn page.
* Information and photos courtesy of Singtel *