In life, we meet many different kinds and types of people from all walks of life, from all over the world. There are really nice ones, really nasty ones. Some of these people come and cross into your life, they are here for a reason, for a purpose and they impact you in some ways or another through their actions, words and things that they do.
There was this bloke that I got myself acquainted on social media, his name is Fernando Gros. Over time, chatting with him on Twitter regularly, following his photography works and articles on his blog. He is an inspiration, a very talented artist, musician, photographer and writer. I managed to meet Fernando in person and had kopi when he was based/living in Singapore, yes, we talked a lot about photography, more on the art and craft of photography than the technological advancements of cameras.
Being a photographer (serious amateur/freelance), I looked upon fellow photographers for inspirations and advice from their photography works and sharing. Through Fernando's networks and sharing, I got to know more photographers, their works and sharing. All of them were immensely talented and skilful, yet something stands out among them in common, it's their practice on the creativity, the art and craft of photography as a beautiful form of artwork, the photographer as an artist. Through this process and journey, I learned and explored more in-depth about my photography that I might have lost touch with, the themes, the art  work and most importantly, why I want to photograph this. All this might have just helped me to unlock the creativity inside me.
We would love to meet up more and go out on photography walks, however, Fernando moved to Japan and we couldn't do photography walks here in Singapore. I have to plan a meet up and photography walkabout in Tokyo when I am visiting! A few months ago, I read on his progress and updates via his articles on the book that he was writing. This got me excited and I was looking forward to the launch of his book and I waited patiently (while busy handling day job matters and lesser time for my photography).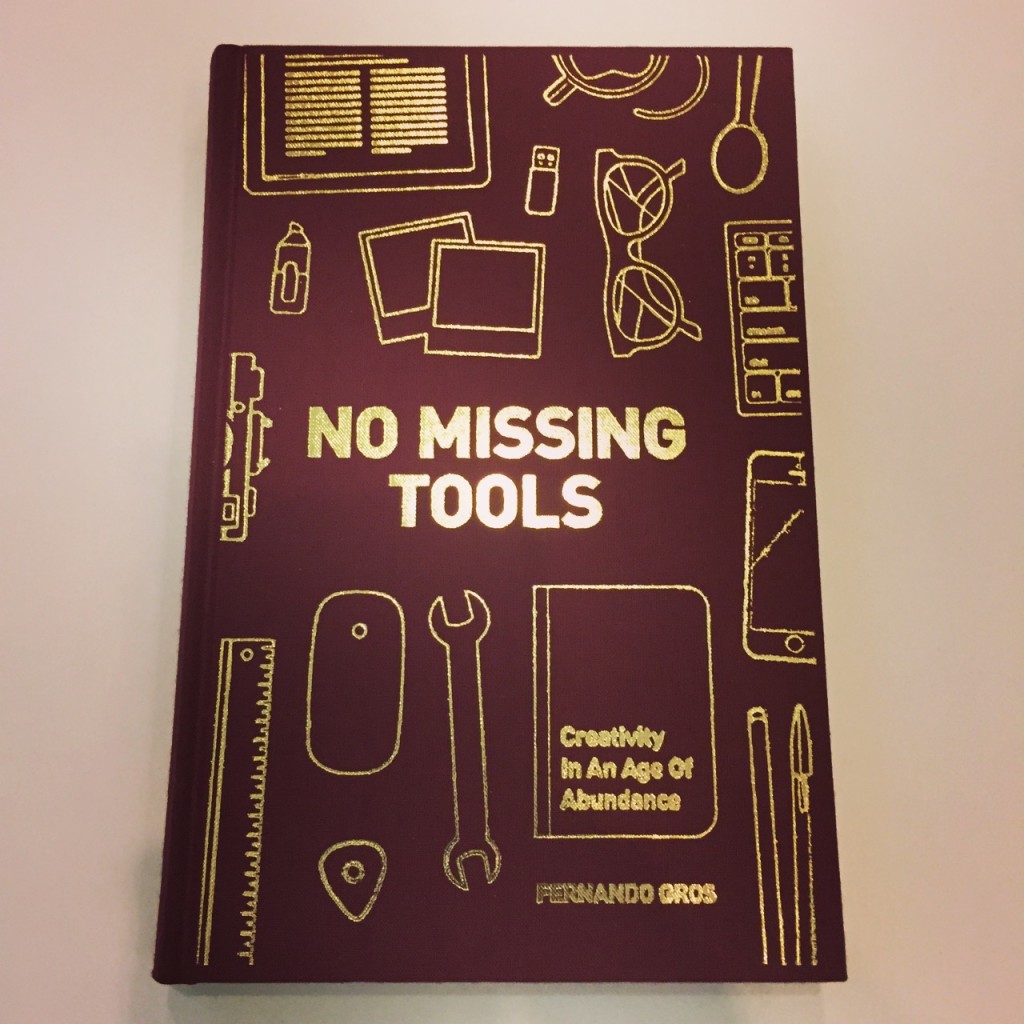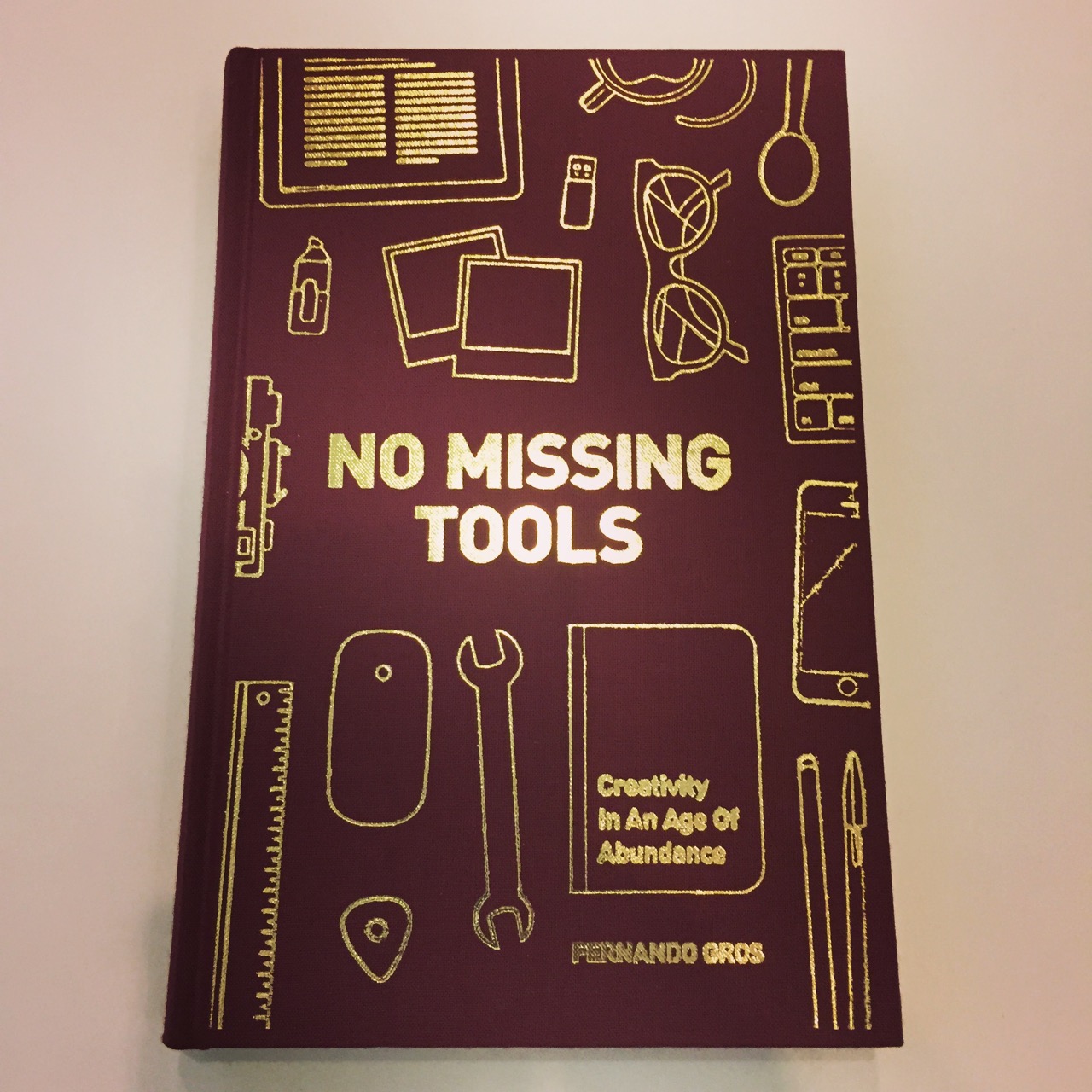 Soon the book was launched, titled "No Missing Tools". There were 50 limited edition hard cover books with the author's autograph and I thought I missed getting 1 of them! Amazingly, I managed to secure a limited edition hard cover "No Missing Tools"!!
Collecting it from my local post office, unboxing and opening up the book, the feel of a hardcover book, opening up the book, flipping through the pages, the aroma of the paper print. It's an amazing feeling, that artists and publishers can feel it and understand. This was what I went through when I collected my Hokkaido Black and White Landscapes Photo Books from my printer company. It's priceless.
I had a quick read through the introduction and acknowledgements page. I was in awe when I spotted my name inside on the acknowledgements page!! This was a very humbling and very happy life experience for me, never in my life did I expect that I am (and can be) a creative person to my friend Fernando who is an immensely talented and creative artist, musician, writer and photographer. Never did I expect that I can be of such an impact to my friend Fernando Gros!! It's a really a great honour and I can learn so much more from you and your wonderful book!!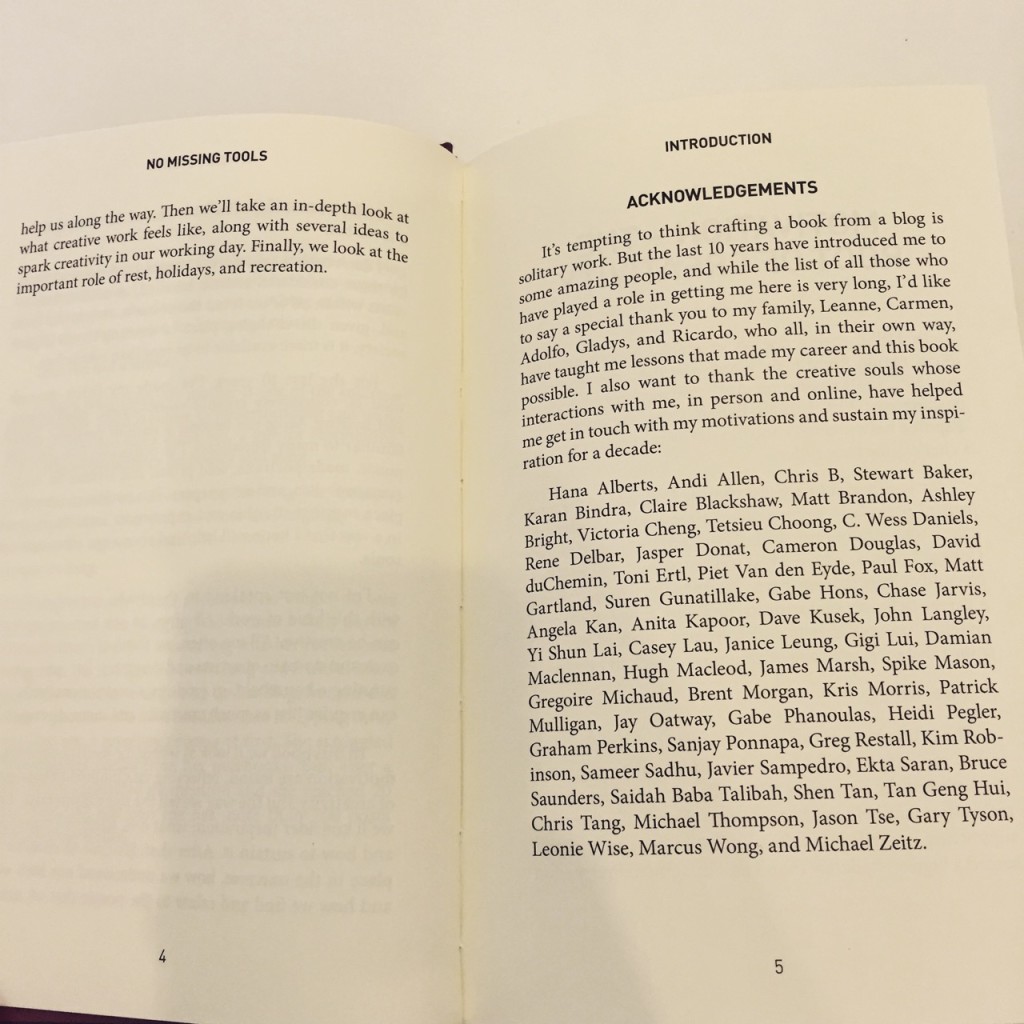 If you like to follow the works and writings of a very talented friend, artist, musician, photographer and writer. Fernando Gros, here are the links to his works
– Twitter
– Blog
– Book title: "No Missing Tools"
Congratulations Fernando, on the launch of your book "No Missing Tools" !! I did a quick flip through and some topics immediately strike a chord inside me, my heart, my soul, my creativity.
Thank you for believing in me and my creativity!! When I am reading "No Missing Tools", I will learn from your teachings, share my thoughts and experiences with my photographs with you and my readers!!
It's time to Pay-It-Forward and Impact the life of others through "Creativity In An Age of Abundance" !