Jabra launched Elite 85t powered by advanced ANC
Jabra recently launched Elite 85t, the latest addition to their family of true wireless earbuds series, in Singapore. The Jabra Elite 85t true wireless earbuds is powered by Jabra's latest and most advanced Active Noise Cancellation (ANC) chip which silences background noise effectively.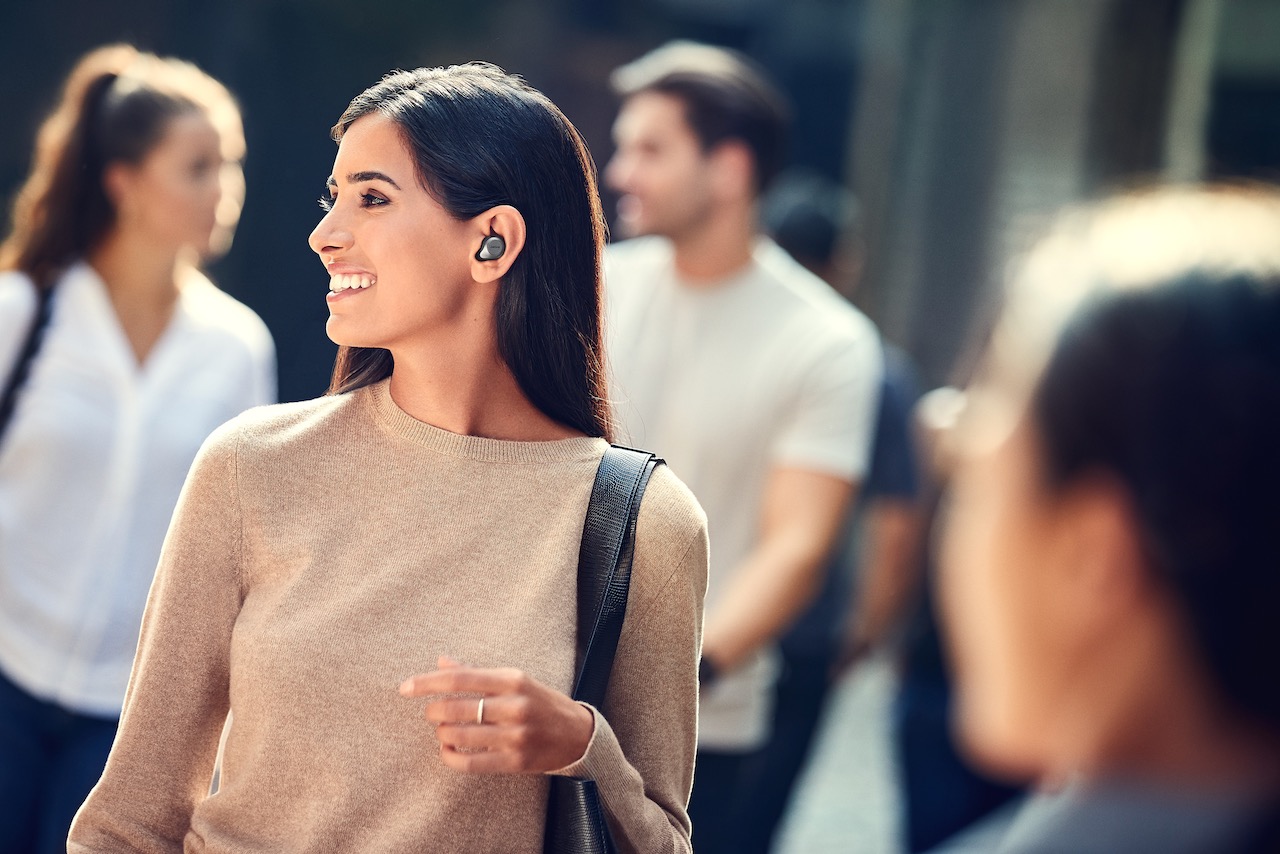 From my coverage and review of Jabra true wireless earbuds series, the Elite Active 65t to Elite 75t, the Elite 85t brings great interest to the true wireless earbuds world with its advanced ANC feature. In my earlier article coverage, Jabra introduced free ANC upgrade for Jabra Elite 75t true wireless earbuds range. With the introduction of Elite 85t, users can feel and hear Jabra's latest and most advanced ANC in action.
The ANC has a dedicated chip allowing users to control their ANC experience in five different levels to determine the ideal amount of background noise they would like to be blocked. At the same time, users can also control how much background sound they would like to hear while having the earbuds on by adjusting the HearThrough function within five levels.
The combination of Jabra's ANC and HearThrough, their convenient and comfortable features are going to make it a great combination for users to control the transition between places with different background noises while having the earbuds on. For example, users can turn the HearThrough on when crossing a busy road to be aware of the dangers. They can also turn the ANC on when they want to focus on their work while at a café.
The Elite 85t true wireless earbuds has a new oval ear gels and semi-open design, specifically designed to provide enhanced comfort for users. The oval ear gels and semi-open design improve the seal on the ear when the earbuds are put on and follows the natural shape of the inside of the ear to make the fit comfortable. These new features let users enjoy their music and calls comfortably for extended periods of time.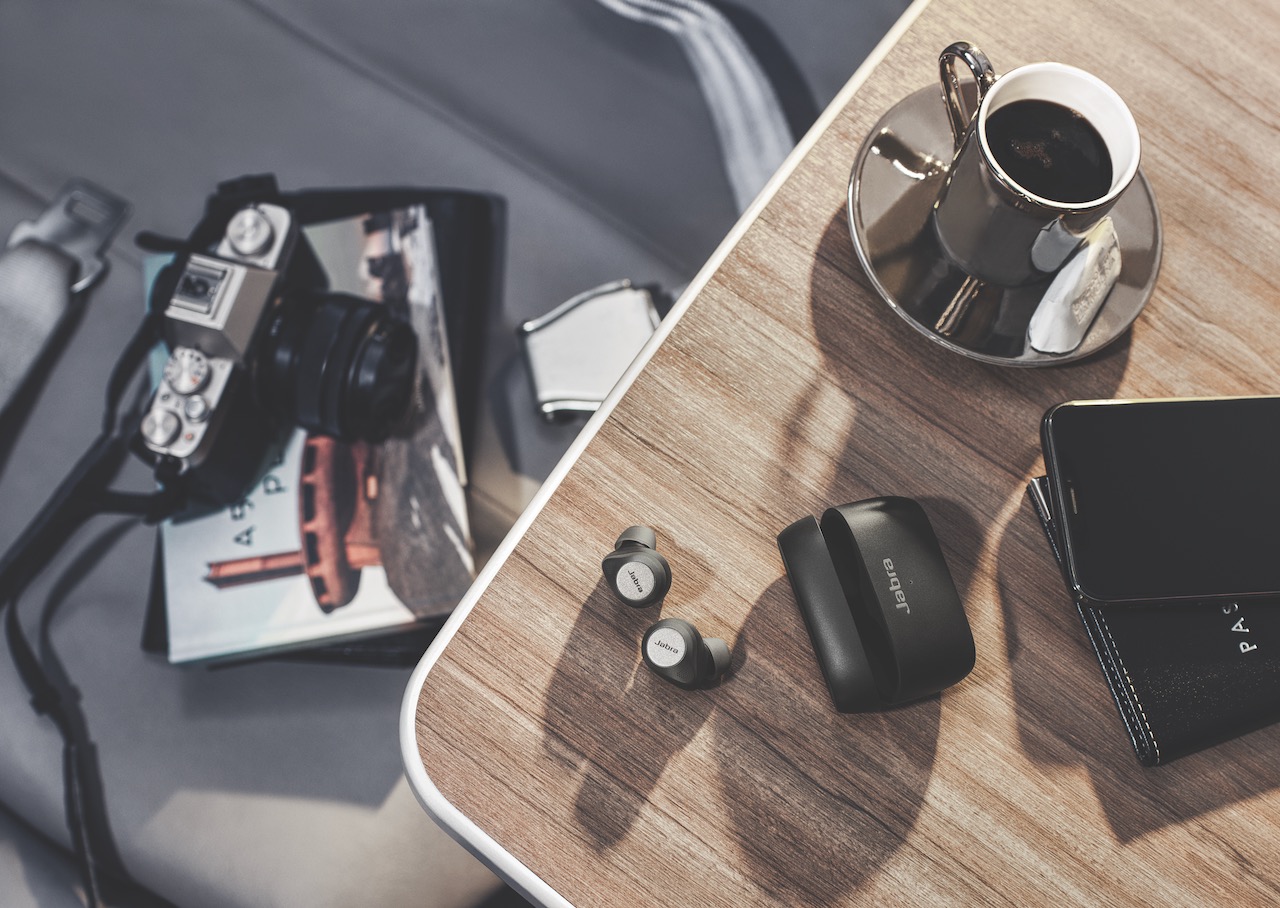 Xuanling Lu, Jabra's Regional Product Marketing Manager for Asia Pacific, said: "We are thrilled to introduce the latest addition to our award-winning Elite range of true wireless earbuds – now with Jabra's most advanced ANC technology. The Elite 85t is a result of our dedication in listening to our customers' needs for ANC in our earbuds. On top of delivering premium sound and call quality, the Elite 85t lets users determine their ideal ANC experience by letting them control the ANC within five levels."
Jabra's advanced ANC technology
The Jabra Elite 85t is powered by a dedicated ANC chip which lets it dedicate more processing power to noise cancellation. With the chip, the strengths of the noise cancellation and Jabra's HearThrough functions, which lets users determine how much environmental sound they can hear while they have the earbuds on, can be adjusted in five levels. The difference between each level is approximately 3 decibels, which is the minimum sound level change that most users will be able to perceive.
Users can adjust the ANC and HearThrough levels on the Jabra Sound+ app.
The Elite 85t's 6-mic technology also help to provide improved noise cancellation. The two microphones on the outside, which are called feedforward microphones, detect and cancel noise from outside the ear (e.g. voices, a moving train, rain). The microphone on the inside, which is called a feedback microphone, detect and cancel noise from inside the ear (e.g. excess noise that has made it past the feedforward microphones).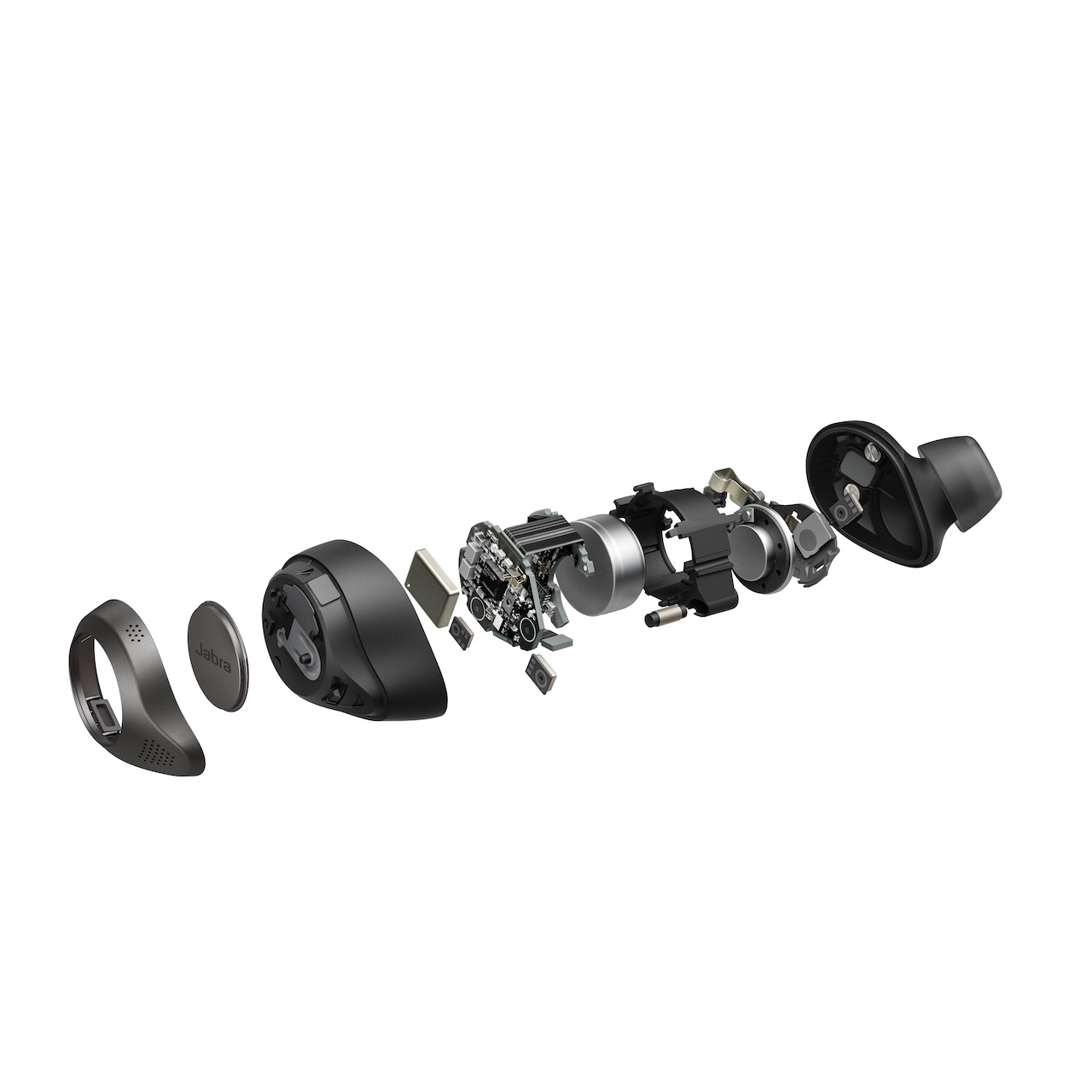 A more comfortable fit
The shape of the Elite 85t is based on Jabra's fit simulation model made from thousands of ear scans and the vast database of ears from sister company GN Hearing. This allowed Jabra to squeeze in a lot of tech in the earbuds while maintaining its compact size and comfortable fit.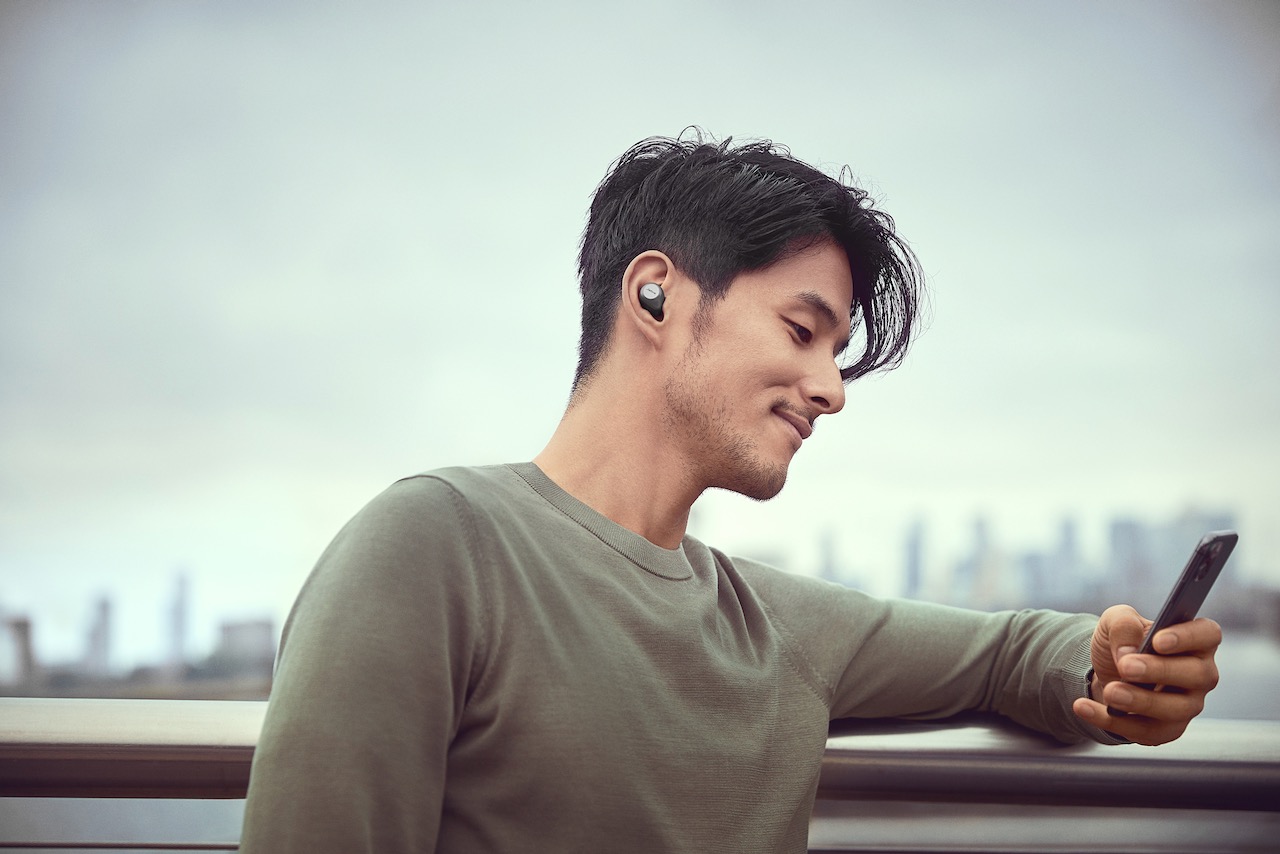 The 12mm speakers in the Elite 85t lets it produce a big sound and powerful bass while still providing comfort and relieving ear pressure with its new semi-open design. Jabra has also adapted the ear gels to an oval shape to provide a better sealing in the ear. This means that the tower of the Elite 85t does not sit as deeply within the ear, giving users a more comfortable earbud, while maintaining a very secure fit.
Key features and specifications
Compact design and oval silicon EarGels™ for a secure seal and comfortable fit
Dedicated ANC chip which is more efficient in removing surrounding noises
6-microphone call technology and wind protection for superior calls wherever you are
4-microphone ANC using mics on the inside and the outside of the earbuds
12mm speakers for big sound and powerful bass
Semi-open design with natural hear through
Adjustable ANC with dual sliders from full ANC to full HearThrough
IPX4-rated durability and 2-year warranty* against dust and water
Up to 5.5 hours battery on a single charge and up to 25 with the charging case with ANC on, 7 hours battery on a single charge and 31 hours with ANC off
Qi-certified, for wireless charging, and compatible with all Qi-certified chargers
Customisable equaliser in the Sound+ App makes your music sound even better
Voice assistant enabled. Elite 85t works with Alexa, Siri® and Google Assistant™.
'MyControls' to define button settings and Jabra MySound for individualised sound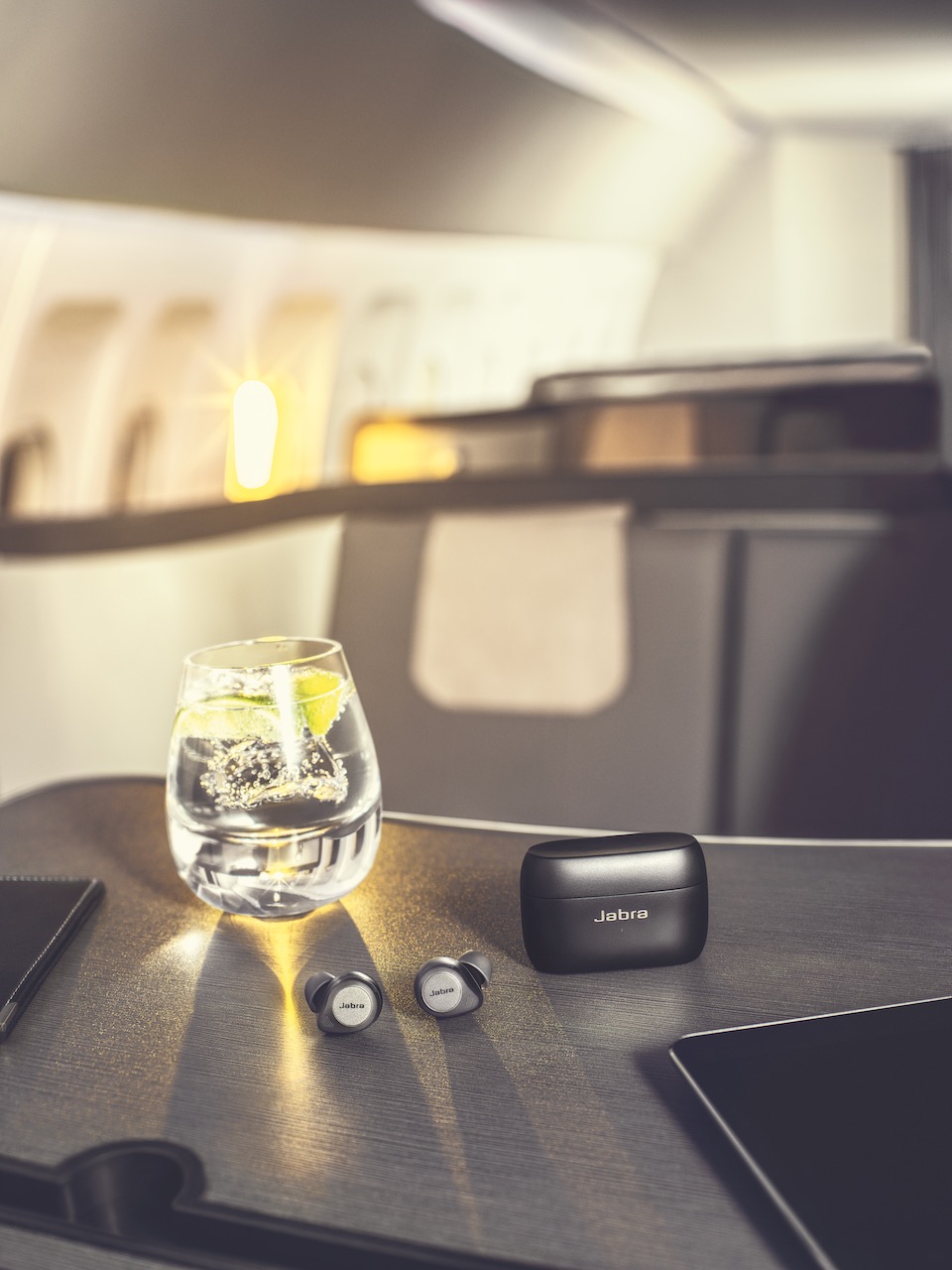 Pricing and Availability
Priced at $348, the Jabra Elite 85t will be available in Titanium Black from all authorised Jabra resellers from 19 November 2020 onwards. Gold Beige, Grey and Copper Black (Amazon exclusive) will be available in the first quarter of 2021.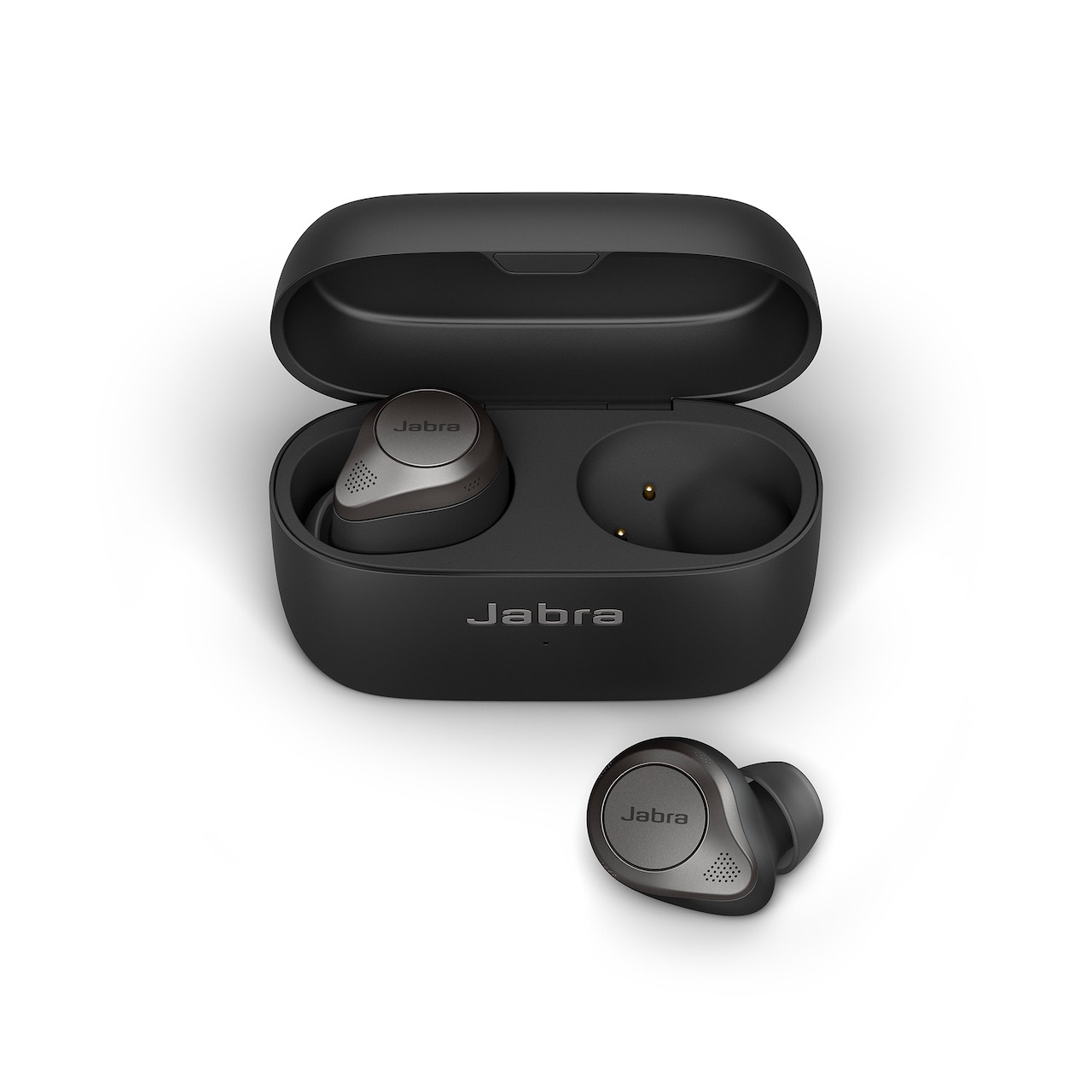 Promotion!
From 19 November 2020, customers can redeem a free $30 Capitaland voucher with the purchase of Elite 85t Titanium Black.
Promotion is valid only for the first 200 redemptions (while stocks last)
Customers must bring NRIC and proof of purchase to redeem the voucher
Redemption can only be made at Mojito Redemption Centre (Plaza Singapura, 68 Orchard Road, #04-60/61)
* Information and pictures courtesy of Jabra Singapore and GLOO PR *