TGH Technology and Business Bulletin No.1
A new feature that I mentioned about in my earlier article, "Coming soon – TGH Tech & Biz News Bulletin", today on Monday 13th February 2023, I am announcing the inaugural launch of my TGH Technology and Business Bulletin No.1, a short newsletter style of key topics/trends/happenings in the areas of technology, business, social media, public relations and communications.
The story behind this newsletter story
As I mentioned previously in my article, this is going to be a work in progress, this will go through refinements, changes and improvements. For a start, I am looking at twice a month, bi-weekly (maybe on the 1st and 3rd week of the month) for now, whether I am able to cope and handle my writing and content creation. This is not meant to be my personal and reflections updates, where it's more personal, although there be some crossover from my TGH Tech & Biz News Bulletin.
Although this TGH Technology and Business portal/blog has been content heavy on technology news (consumer and enterprise), I have always been covering topics in the areas of business, economics and marketing, as well as news topics that caught my attention.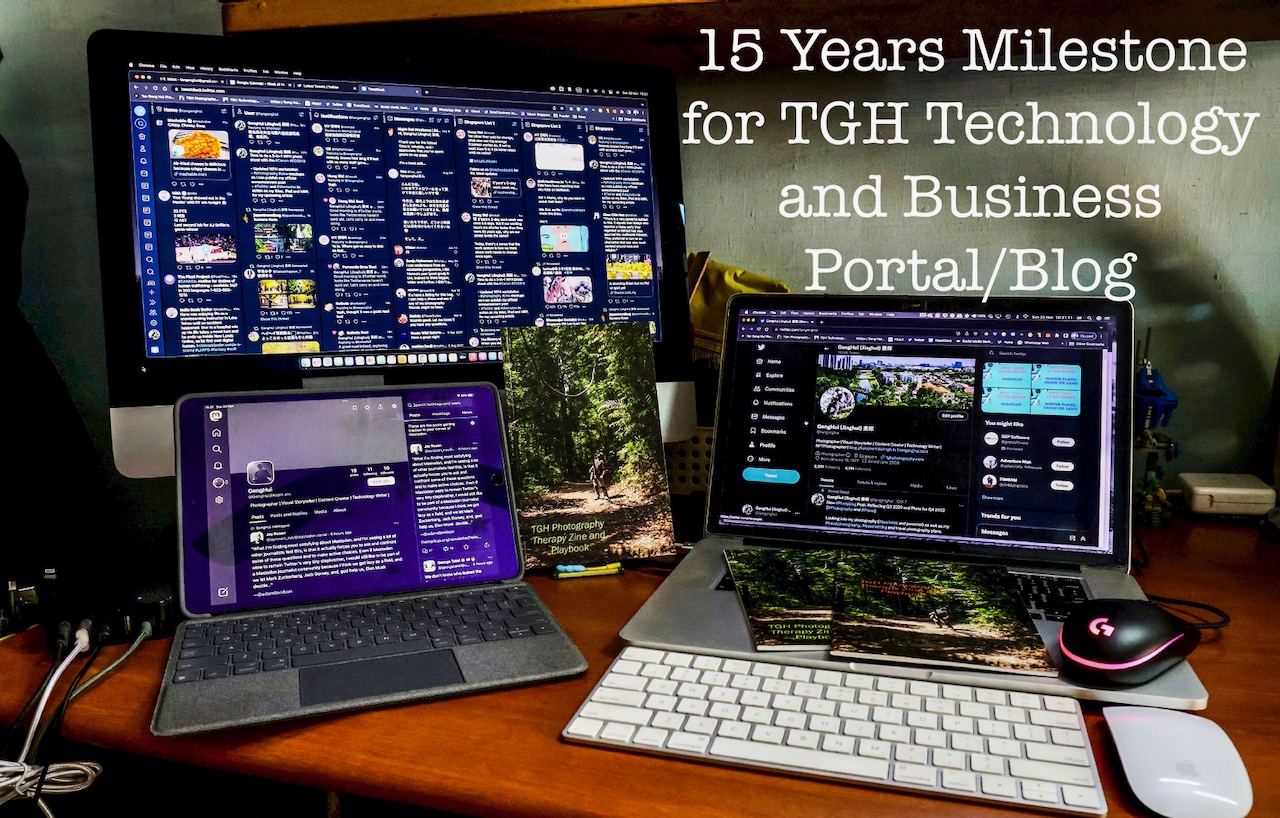 Business/Economics
At the start of the year 2023, there had been a number of big layoff news from the technology industry. They are big technology companies, brand names that we know, we use their products and services, and there might be more joining the bandwagon.
Without going too much into detail and analysis of the layoffs, in a short summary, over-hiring during the pandemic period, wrong forecasting and strategic planning, change in business and economy conditions in the year ahead.
Big companies retrenching people early in the year kind of have all the above reasons stated, there's also another reason that might not be spoken much about – business and economy uncertainties lie ahead for the world, a slowdown in the global economy is on the cards, there might even be a recession.
Layoffs are sometimes an indicator of the state of health for the world business and economy, probably 3-6 months before the slowdown or recession sinks in.
Technology
AI and its impacts
An area of interest that got on my radar around Q3 and Q4 2022, this technology revolution is ongoing and making headlines – Artificial Intelligence (AI). My interest in AI lies in two sectors, the business and creative industries.
Impacts of AI on business
I covered some parts of AI on fin-tech industries in previous years, it's not just an eye opener, not just jobs could be replaced, they are entering into data analytics. ChatGPT is the other AI that has caught many people's attention and concern around the world, an AI-powered chatbot, a natural language processing tool that can have a conversation, and the potential to work/solve things for you from here is probably a mix of happiness (solving problems for you) to fear (of being replaced).
Impacts of AI on creative industries
As for those in the creative industries, from photography, design, artwork, another sensitive topic that sparked fears and concerns from the creatives.
As a photographer, there are definitely concerns on how AI can possibly replicate some photography genres. On the other hand, if AI can help me to improve my workflow e.g. editing on Lightroom/Photoshop, help me to analyse tricky shooting conditions better, that would really be most welcome by me, allowing me to concentrate on my craft and vision.
Some thoughts on AI and its impacts
Like it or not, AI is here to stay, it's going to grow bigger and better in my personal humble opinion. If the human race is going to continue to be lazy and complacent, AI is probably going to take over you, the impacts and repercussions are going to be huge.
For 2023, I am working on the impacts of AI on both business/technology and creative industries, that I hope to publish my research and further understanding on AI in the months ahead.
Social Media
Trends: Videos | TikTok | Social Selling | Live Selling
The media landscape has been constantly changing over the past decade or so. Even there is already a shift towards video, how people of different age groups consumer video has also changed. Videos have gone beyond the social media platform, it's now an entertainment platform.
Social selling is big, it's getting bigger. Live selling is starting to grow exponentially. How long would these two last before the next big thing comes in? TikTok is currently the platform to enter and combine videos, social media, entertainment, social selling and live selling.
On another note, opening a TikTok account is on my cards right now.
Social for Children 
A social network for children? Check out myFirst Circle, it's a social network, not a social media platform.
The world we live in today is heavily connected, reliant and dependent on the social, digital, social media and internet realms, these would probably grow even more in the years ahead. Adults will know the good and bad things of current social media networks and platforms.
The children of today can't avoid them eventually, however they can be taught, to learn and experience, to be social, building relationships and friendships in both digital and real world, without the need of social media (just yet), starting from a young age along with the guidance and teaching from their parents, via myFirst Circle.
Article:
https://www.tangenghui.com/information-technology/myfirst-circle-worlds-first-social-community-app-for-children
Society
Monday 13th February 2023 is in a way, another milestone for us in Singapore. Our safety management measures are further lifted, we are returning back to almost pre-pandemic days again, our pandemic border measures are also lifted, we should be looking at more travelers and tourists returning back to visit Singapore.
I am not too sure if I am going to write another article on this COVID-19 global pandemic, I had previously written a number of them over the years from 2020 to 2022. Maybe I should consider writing it, as a form of closure, as well as pasting my articles that I wrote previously into a timeline to close this chapter that caused so much pain, agony, stress, emotionally, mentally and financially for many of us on Earth.
A Photo Showcase
I would try to curate a photograph from my TGH Photography portfolio or TGH Photography and Travel portal/blog that goes along with the themes/topics for every different TGH Technology and Business Bulletin newsletter.
A photo shot with my Apple iPhone 12 Pro Max on 11th February 2023.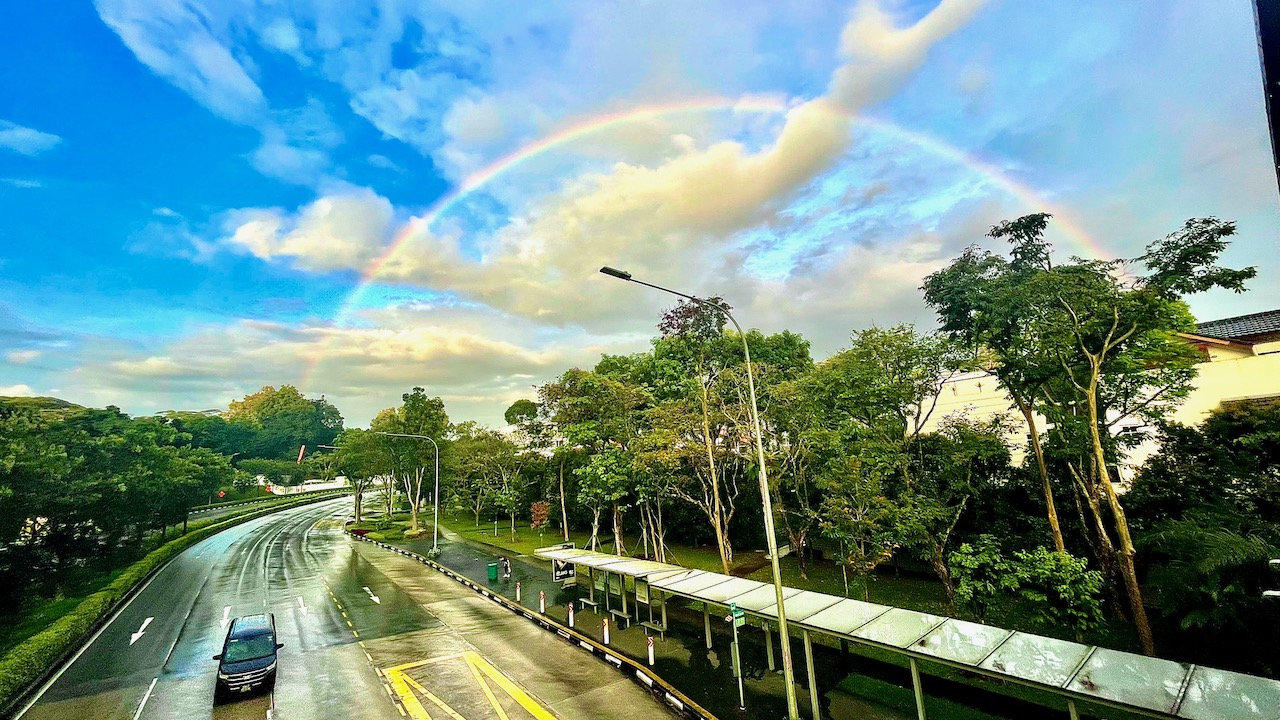 A beautiful rainbow marking new beginnings today on 13th February 2023
A

new milestone for #Singapore, with the lifting of safety management measures for COVID-19, it's close to being back to pre-pandemic normal days.

Launch of TGH Technology and Business Bulletin No.1: a short newsletter style of key topics/trends/happenings in the areas of technology, business, social media, public relations and communications.

A new hope for the uncertainties ahead in 2023